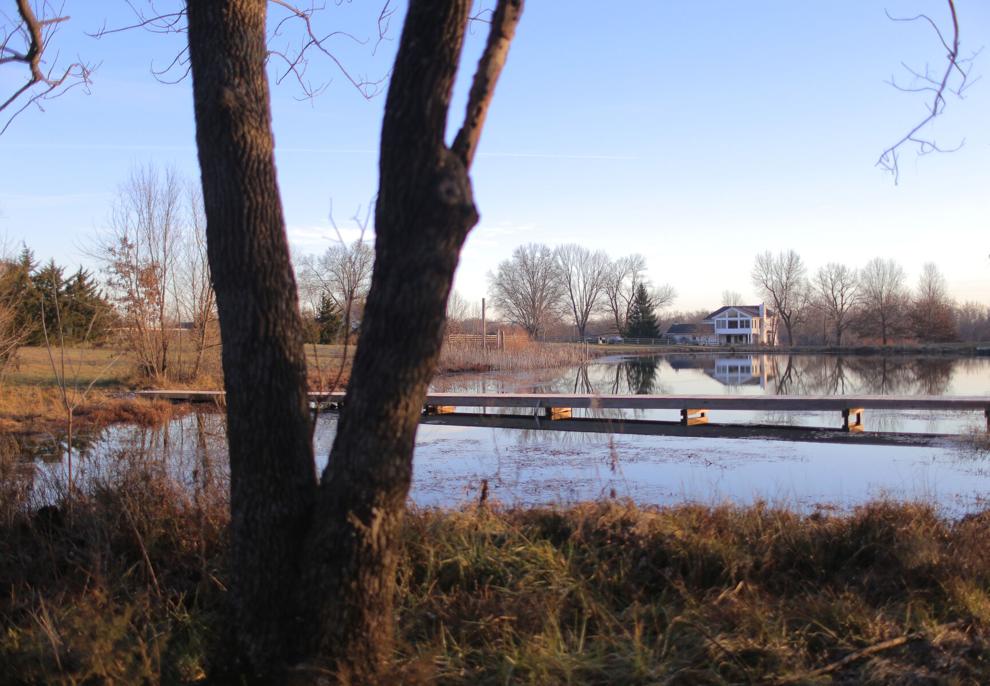 The Neuner property looks barren in December.
The 62 acres of farmland just east of Columbia are fenced in, with two candy canes adorning a long driveway just off Highway WW. The property is lined with maple trees that would flourish in fall, although they're leafless now, leading up to a circle drive in front of a white saltbox house built in 1890.
Brian Neuner is standing at the end of the drive in a camo coat, jeans and work boots. He's wearing a hat with Missouri's Block M, a gift from former football coach Larry Smith.
Neuner is an MU alumnus who has lived in Columbia most of his life. He and his wife, Candy, bought the property in 1996, and they've since put their own touches on it.
The land includes two different barns, a live well with an antique pump, a renovated chicken coop and two large fishing ponds — one just north of the house and one farther east. Neuner has raised cattle on the land, but now he only keeps horses and some ducks he bought to raise earlier this year.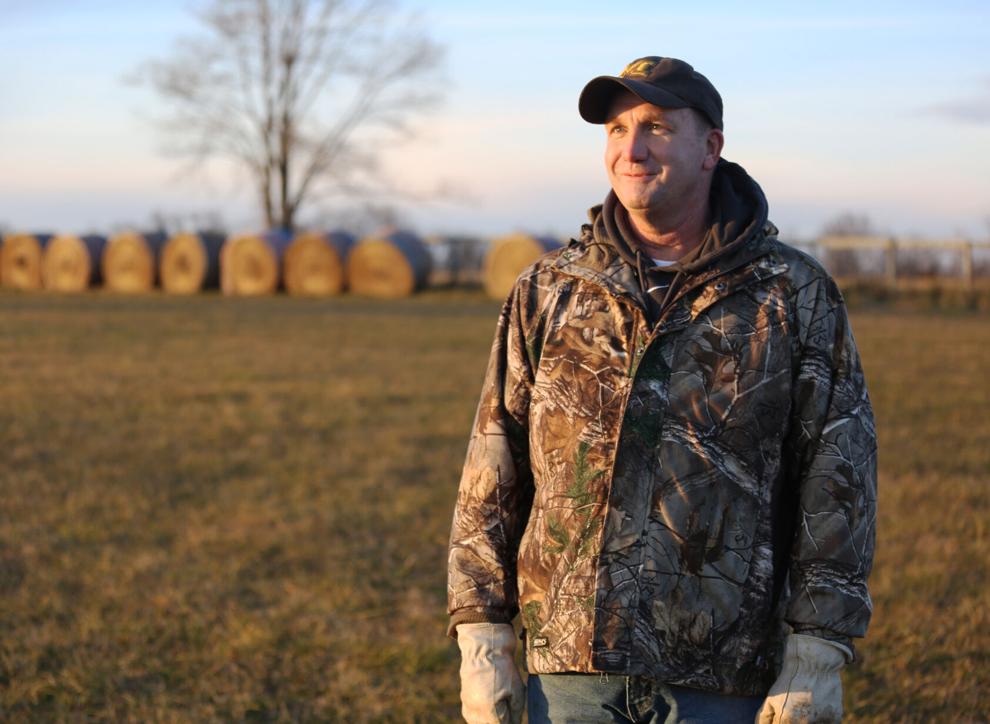 The Neuners bought the property to give their three children, Clayton, Caroline and Cayleigh, a "bit of a different upbringing." And while it's been home to them for 24 years, it's also been a second home for many others.
At least two dozen Missouri football players — from Barry Odom to Cale Garrett — have worked on Neuner's land in the offseason, whether that be baling hay, painting barns, trimming trees or other odd jobs.
The tradition began in 1996 through a summer jobs program with the team. With three young kids and property that needed repairs, Neuner — then KOMU's sports director — thought it'd be a great program to tap into, so he reached out to former Missouri assistant coach Andy Hill for more information.
"I thought it would go for a couple years, and then it just kind of built on itself," Neuner said.
As the summer jobs program began to fade in 2014, Neuner worked with MU Athletics' Compliance Office to keep the opportunity alive. Players would come and go every summer and make a little spending cash, but they always picked or recommended someone to succeed them.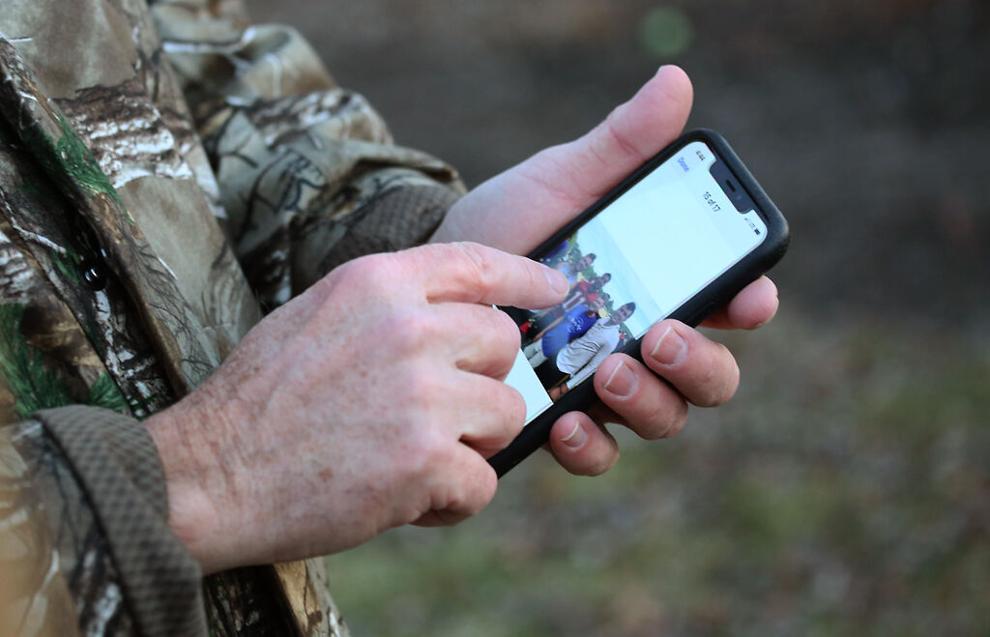 Mike Morris, an offensive lineman at Missouri from 1993 to 1997, was the first player to work on Neuner's farm. He's now the offensive line coach at Hallsville, and his son, Tre, is a catcher on the MU baseball team.
Decades have passed since Morris worked the land, and the list of names to follow in his footsteps has only grown. It includes Brock Olivo, Justin Smith and Tim Barnes, to name a few. More recent names include Sean Culkin, Paul Adams and Shawn Robinson.
Players including Drew Lock, Blaine Gabbert and Connor McGovern have spent time on the Neuner farm for leisure, too, whether it was to go fishing or take part in team bonding exercises.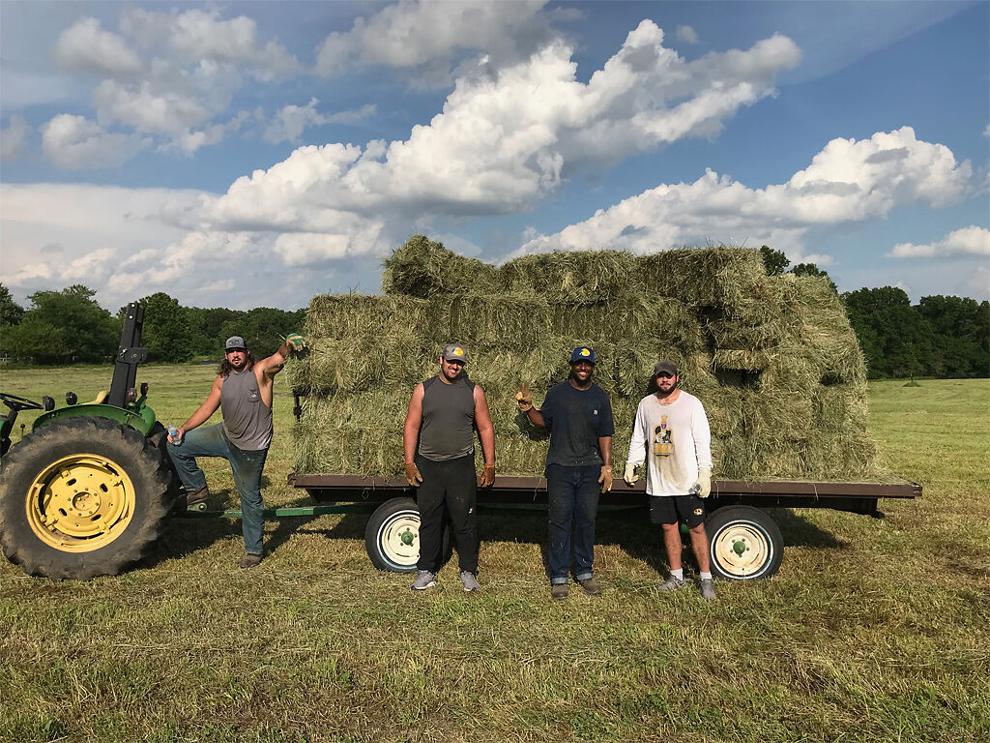 The experience of being at the farm, whether for work or play, has been mutually beneficial for Neuner and Missouri football since it began. It has provided new experiences for players foreign to farm work and an oasis for those who grew up with it. It's also provided Neuner and players past and present with friends and mentors.
"Brian loves telling stories about who all's (worked) there and stuff that's happened," Missouri offensive lineman Case Cook, who currently works on the farm, said. "Whenever you sit down and think about who's come before you and everything like that, it's really cool. We may not know each other or be friends, but we have a bond."
An old johnboat sits on the southern rim of the pond just north of Neuner's house.
Its bottom is facing up, and it's a shade of sun-faded army green. There's a black paddle strapped to the bottom, and, in the midst of a Missouri winter, it doesn't look like it has seen much use. Although it's upside down, you can still read the boat's name in capital white block letters — OL' GREEN EYES.
The boat belongs to Odom, who bought Ol' Green Eyes during his two-year coaching stint at Rock Bridge High School from 2001 to 2002. Neuner lets him keep the boat at the farm. Although it hasn't been there to see all 24 years of players at work, it's kept a watchful eye over the north pond for nearly two decades.
It has seen several former players cast their lines, like Kentrell Brothers and Elvis Fisher, who'd do so on the pond's north end. From their perch on a small peninsula, Neuner said both Brothers and Fisher hauled in some of the biggest fish that have ever been caught on the property.
One of the first players to cast his reel in front of Ol' Green Eyes was Brad Smith.
Smith played quarterback at Missouri from 2002 to 2005. In Columbia, he became the first Division I player to ever throw for 8,000 yards and rush for 4,000. But long before then, he developed a love for fishing.
The Youngstown, Ohio, native would fish all over his hometown with his brother at parks and ponds where they could catch their own bait. When he got to Columbia, he began fishing with coach Hill.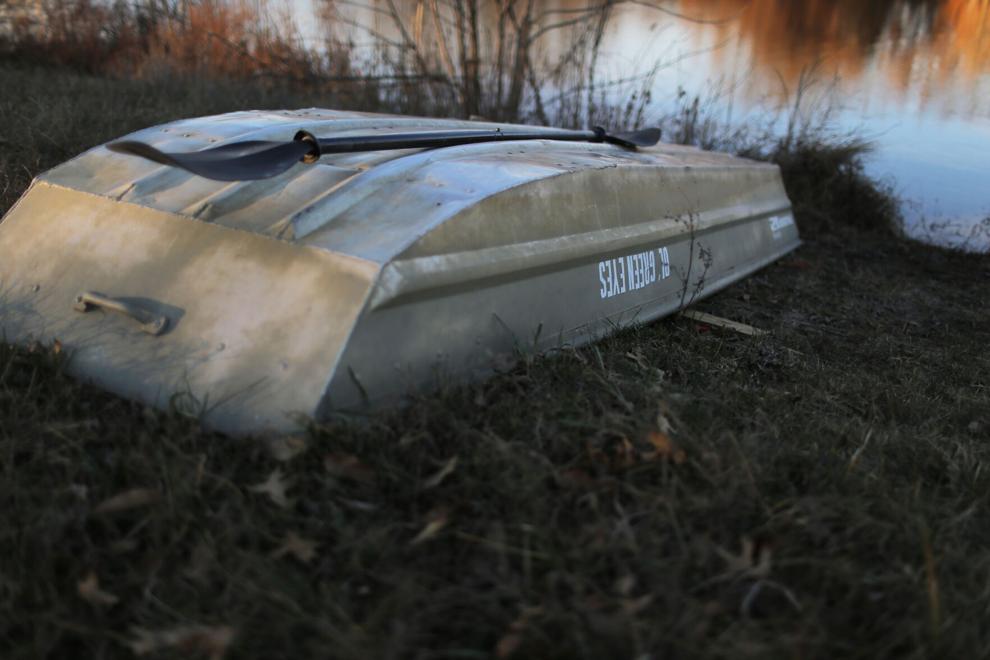 From there, Smith ended up catching freshwater fish on Neuner's pond. One of the first times he fished there, Smith began catching crappies, which he'd never done before.
"I think I caught like 50 (crappies) in one day, within like a two-hour span, and it was just one of the coolest things," Smith said.
Another time, while fishing for bass and crappie, Smith ended up catching an albino catfish, which Neuner used as an opportunity to provide some farm wisdom.
"The size of that fish is easy to track because there's only one of them in there," Neuner told Smith. "If you catch it, then you can determine how everything's growing (in the pond)."
Whether in fishing, farm work or other aspects of life, it's not uncommon for Neuner to impart wisdom on players at his farm. But one of the most rewarding parts of having them around, Neuner said, is learning from them.
Something Neuner learned from Smith was to always cast into the wind. The quarterback would normally fish in the northwest corner of the pond, with the wind blowing in his face. That was because, as the wind blew into Smith, it also blew natural food sources and pond life toward him.
"It was good to go out and just relax and not have to think about (football) and do something you enjoy," Smith said. "Neuner's pond did that. It just gave me an escape."
Smoke sat in a haze over a plot of land on the northeast part of Neuner's farm. Damp hay bales were set ablaze to give off the smoke.
The sounds of gunshots and grass crunching underfoot echoed. Men in armor, face shields and color-coded jerseys were hiding behind the bales or lying down in the open fields.
It was May 2014, and the Missouri football team was playing paintball on the Neuner property.
Coach Gary Pinkel hosted an annual team bonding event at Neuner's six different times, and most years, the players decided on paintball.
Pinkel would hire a paintball company to put on the event and outfit the entire team with guns and protective gear, Neuner said. Players were given a jersey and assigned a team, with the goal of capturing a flag in the middle of the warzone.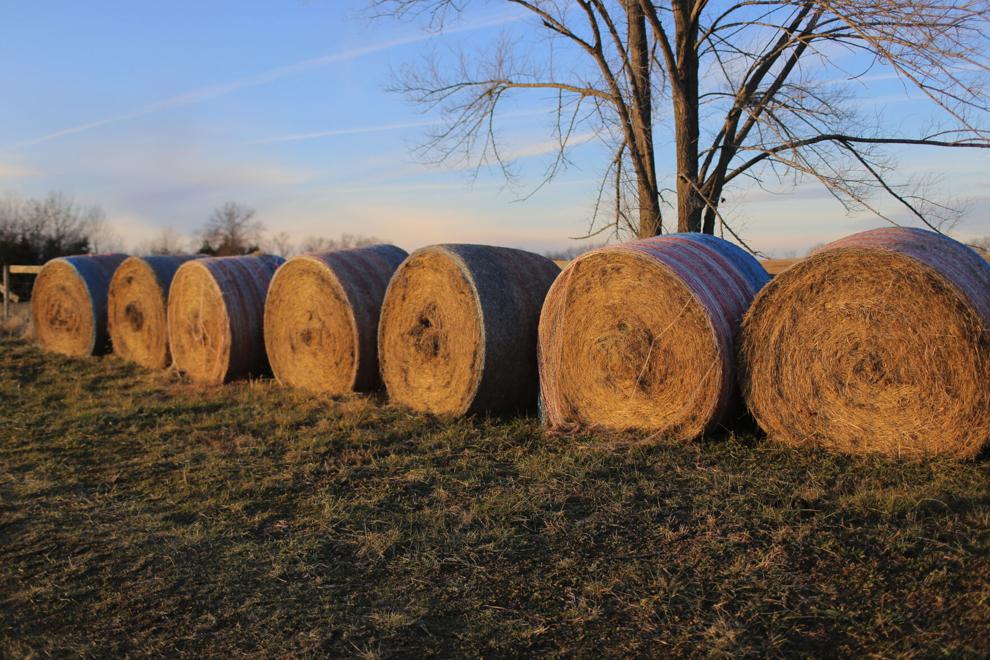 "It was just enough fun to where you could hurt someone as well, which always makes it more fun with your teammates, watching them get pegged with a paintball," Will Ebner said.
Ebner, who played linebacker at Missouri from 2008 to 2012, said the teams he was part of had a "pretty creative group of guys" who "always took (the matches) to the next level."
Some players would wear camo. Others would wear ghillie suits and blend into the grass. Neuner still has photos of some players in gorilla costumes, and one image includes a player donning what looks like a World War II helmet.
Ebner also remembered the competitive advantage players like him, Fisher and Culkin had from working on the farm. They knew the ins and outs of the land and weren't afraid to use equipment on the farm for extra protection. Ebner even mentioned that Ol' Green Eyes was used as a shield at one point.
Neuner wouldn't participate, but he and his family would watch the matches from their house. He remembers one year, the north pond was actually used as a battleground, with players on opposite sides of the lake shooting at each other and going for a flag floating in the middle of the pond.
Johnboats were laid out for players to get to the flag but were soon abandoned after some players became easy targets while paddling. The boats eventually became shields, and finally one player just swam to the flag. It won his team the match.
"We could have a paintball war back here, and nobody knows it," Neuner said. "I think that was another appeal, is that once they got on the property, nobody could see what's going on, and they had their privacy."
Cale Garrett worked on the farm for two summers, and the memory that sticks out most to the former standout linebacker was when he and some other players got a lesson in bucking hay.
"Justin Smith came over to show us all how it was done, because he didn't think we were doing it well enough," Garrett said.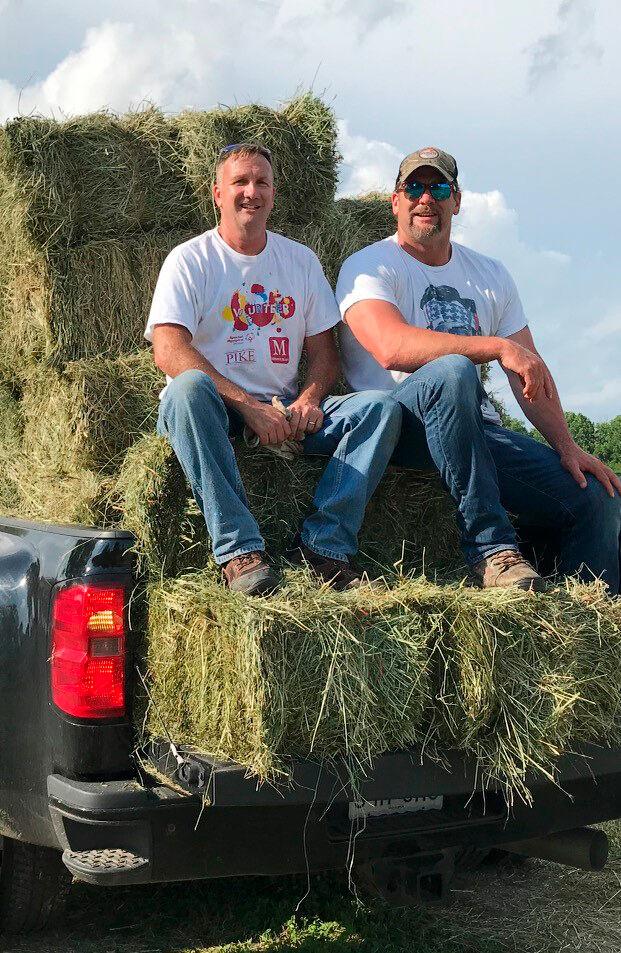 Although most people buck hay with two hands, Neuner said, Smith is able to grab one bale in each hand, tossing them where he pleases. Garrett said Smith was able to stack hay seemingly 15 feet high in the bed of his truck.
"They just got quiet when (Smith) showed up, because he had that reputation of being an incredibly intense workout guy," Neuner said. "He shows up, and you can just see, they're all working extra hard trying to keep up with him and impress him, too."
Smith is now Neuner's neighbor, but before moving back to mid-Missouri, he spent 14 years in the NFL, playing for Cincinnati and San Francisco. The five-time Pro Bowler finished his career with 884 total tackles and 87 sacks. Before that, Smith, a Jefferson City product, worked on Neuner's farm while carving out a notable college career at Missouri.
Smith's appearances on the farm are just some of the full-circle moments Neuner has had with players who have worked his land. When Smith was a player, his girlfriend — MU runner Kerry Hils, now his wife — would babysit the Neuner kids, and now Neuner's kids babysit for the Smiths.
On Sundays, it's common to spot players who have worked on the farm playing for NFL franchises. On Saturdays, Neuner pays a little more attention to current Missouri players who have worked on the farm, and he often gets messages from former players about important life news or a memory from the farm they recall.
"We came to realize that Missouri was recruiting really good kids," Neuner said. "Not just good football players, but good people. That was one of the nice rewards. We've met a lot of really nice young men out here."
It's been rewarding for the players who have spent time on the farm as well. They all had the chance to make a couple of bucks and did so while sharing laughs and making memories with teammates, whether they were putting up fencing or going fishing.
"It gives a good opportunity just to communicate, whereas you may not get that in a group setting or at the football facility," Barnes said. "It gives you a little bit of private time to just become closer as friends and people and develop a deeper bond as far as being able to communicate, talk through your past and what's going on now and maybe why you are the way that you are."
Every player interviewed was complimentary of Neuner's generosity and hospitality.
"We've got each other's backs," Culkin said of Neuner. "Whether football is continuing from here or not, I can call Brian Neuner and he's going to answer and give me his best advice. There's a lot of gratitude in that."
Cook said Neuner is someone he's built a close relationship with, and they text and call each other frequently.
"He's super welcoming," Cook said. "He's a nice guy (who) makes you feel at home whenever you're out there doing whatever it is you're doing for him. He takes care of the guys who work for him."
The past two summers, Cook has worked the land — usually shirtless with his mullet flowing, an image Garrett said he'll never forget — but this coming summer will be his last. As for who will succeed him, he's not sure yet. He's sure of one thing, though.
"There's guys that worked there before me, and there'll be guys that work there after I'm gone."