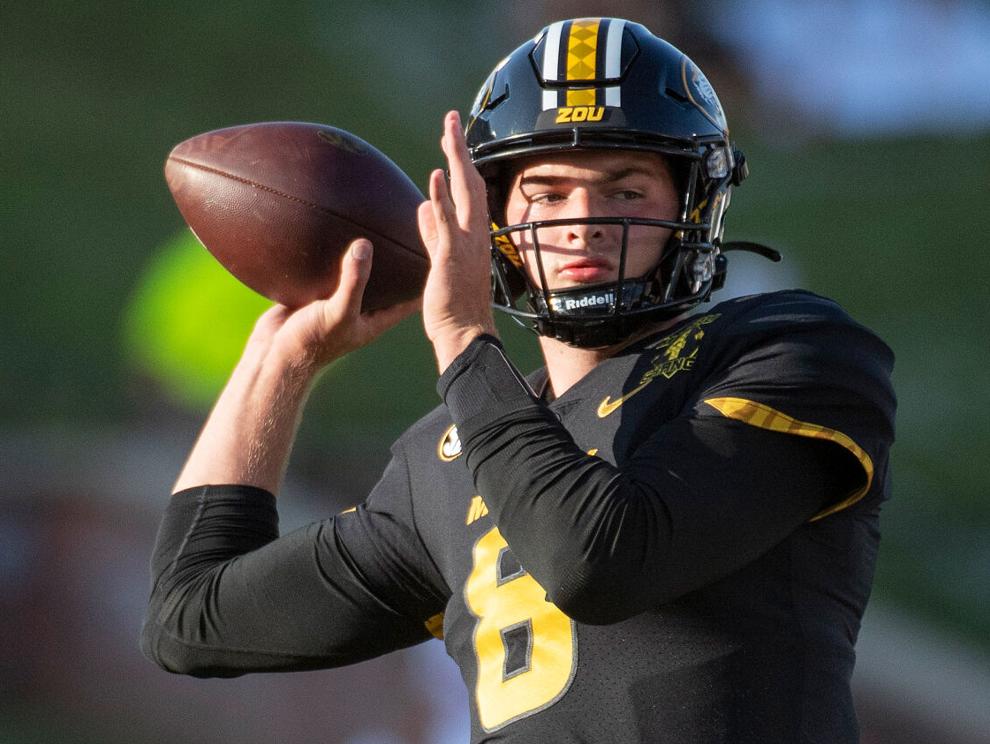 Nearly nine months have passed since Casey Hairston saw Connor Bazelak run for the first time after his surgery.
Bazelak wasn't exactly running; he was jogging on an anti-gravity boost treadmill, a machine that alleviates some of the weight off of his lower extremities. For him though, it was progress, and Hairston still remembers the smile from the Missouri quarterback as he finished.
Three months before, in Missouri's final game of the 2019 season, Bazelak made his first collegiate start with Kelly Bryant nursing a knee injury. In the second quarter, Bazelak scrambled near the Missouri sideline on third down, and as he was tackled, his right leg buckled.
Doctors quickly confirmed that the injury was a torn ACL. Hairston, Missouri's assistant athletic trainer at the time, said that Bazelak struggled with the news but quickly turned to understanding the recovery plan.
Timetables for returns from injuries like Bazelak's can range from three months to more than a year and a half. Oftentimes the recovery times depend on the athlete. The day after he received the initial diagnosis, Bazelak set a goal to compete for Missouri's starting quarterback position in 2020.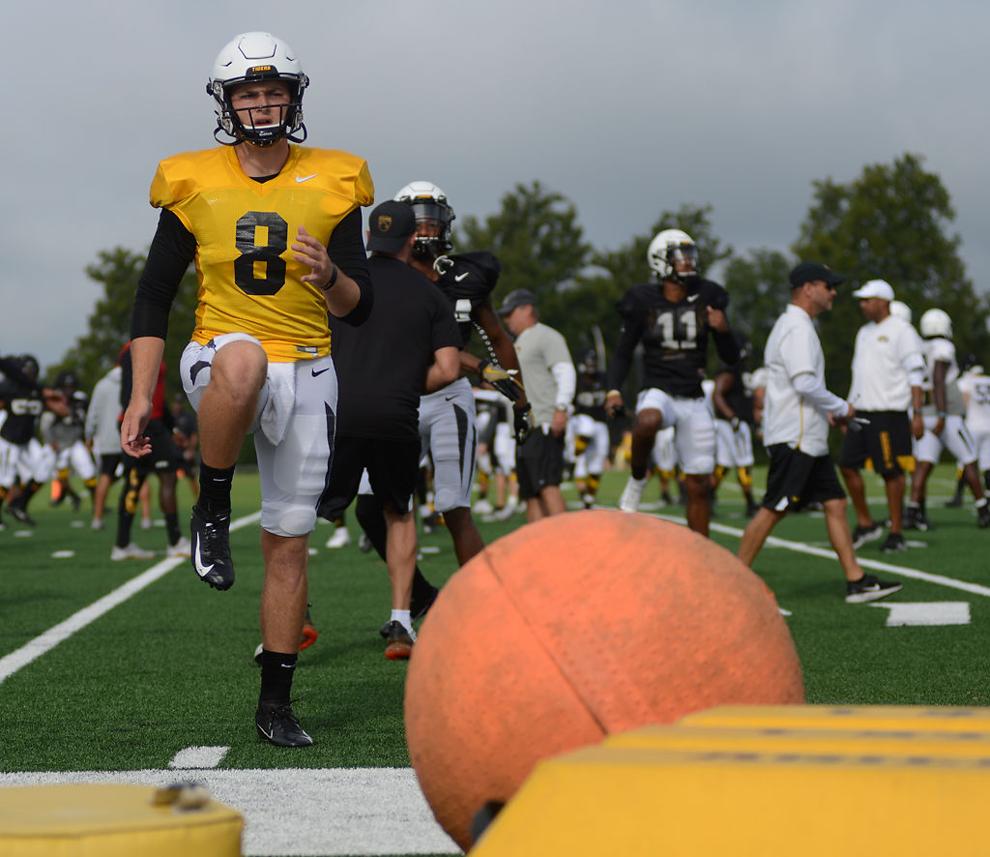 "You look at ACL rehabs across the country, you're all doing the same things," Hairston said. "He was consistently early to all the rehab sessions, he would come in between classes, he would come in between meetings and he would do everything he could to get back."
Less than 24 hours after the Arkansas game, Missouri fired coach Barry Odom. Shortly after, offensive coordinator Derek Dooley was out as well. When Bazelak signed with Missouri, the school had extended Odom through the 2022 season, which had an impact on his decision to come to Columbia.
The torn ACL shifted Bazelak's energy away from the coaching search, which his mother, Kelley Bazelak, said might have been a blessing. Around the time of his surgery, Missouri hired Eliah Drinkwitz, who recruited Bazelak while at North Carolina State. Bazelak visited NC State once, although he didn't seriously consider the school knowing that Drinkwitz wouldn't be in Raleigh for much longer.
As athletes returned home for the winter holidays with their families, Bazelak wanted to stay in Columbia. If he wanted to be back for the start of camp, he had to be at the Missouri facilities. Libby Bazelak, a Duquesne basketball player and one of his two older sisters, said that she probably saw him for one day over winter break.
"At some points, we would have to pull the reins off a little bit," Hairston said. "He was always pushing to get to that next level. He never really took that true day off mentality."
Bazelak developed a trust with Odom and his staff, but that was gone when Drinkwitz brought in his fresh batch of offensive coaches. He'd have to prove himself again. In the spring, Missouri's quarterback competition began with Taylor Powell, Shawn Robinson and Bazelak vying for the starting spot. Bazelak wasn't close to 100% and there wasn't much to make of his performance after the team was sent home after three practices because of COVID-19.
Like most of his teammates, Bazelak returned home to Kettering, Ohio, when the pandemic began. He returned to Missouri to rehab two weeks later.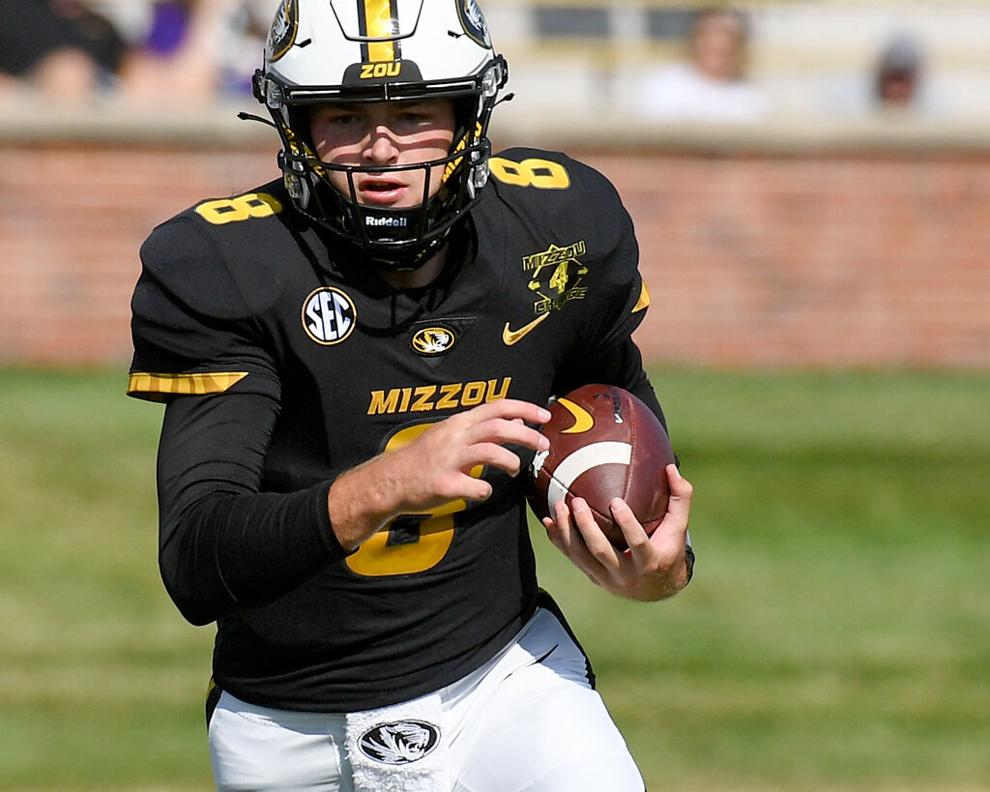 "(He) sacrificed not being around family but just worrying about himself and the team more than anything else," Patrick Connor, Bazelak's younger cousin said.
He developed pretty much the same routine every day: wake up, rehab and throw. None of his friends were in Columbia with him, and for most of the spring months, he was alone. It wasn't until mid-June that he first felt back to 100%.
For his mom, it was hard having her son three states away when campus was practically empty. She did, however, think that because of the rehab, he was likely in better condition heading into fall camp than most of his teammates.
"I've worked hard," Bazelak said. "I've put in a lot of time and effort into my rehab. A lot of time when everyone was at home and in quarantine, I was doing rehab in the training room."
The quarterback competition quickly turned into a two-man race, with Robinson getting the lion's share of the snaps in the season opener. Missouri's offense sputtered and Drinkwitz turned to Bazelak to start against LSU.
---
The Bazelaks live sports.
Connor's father, Len, was a college basketball player at Dartmouth, his mother played volleyball and softball in high school, and he had uncles that played college football. Both of his older sisters played college basketball and his oldest sister, Maddie, also played volleyball at Duquesne before transferring to Ohio University for basketball.
Running to and from sporting events was the hallmark of a family weekend growing up, and when they weren't playing sports, they were talking about them.
Even with their three children in college last November, Kelley and Len watched them play three games in three different days across three states.
Duquesne had a road game against Temple on Friday and Libby had a team-high 16 points. They drove through the night from Philadelphia to Athens, Georgia, where they watched Connor make his Southeastern Conference debut on Missouri's final drive of the game. For the first time all night in the 27-0 loss, Missouri's offense had life, although it failed to score after he marched it 84 yards. Then the two were off to Athens, Ohio, to watch Maddie match up against American University on Sunday afternoon.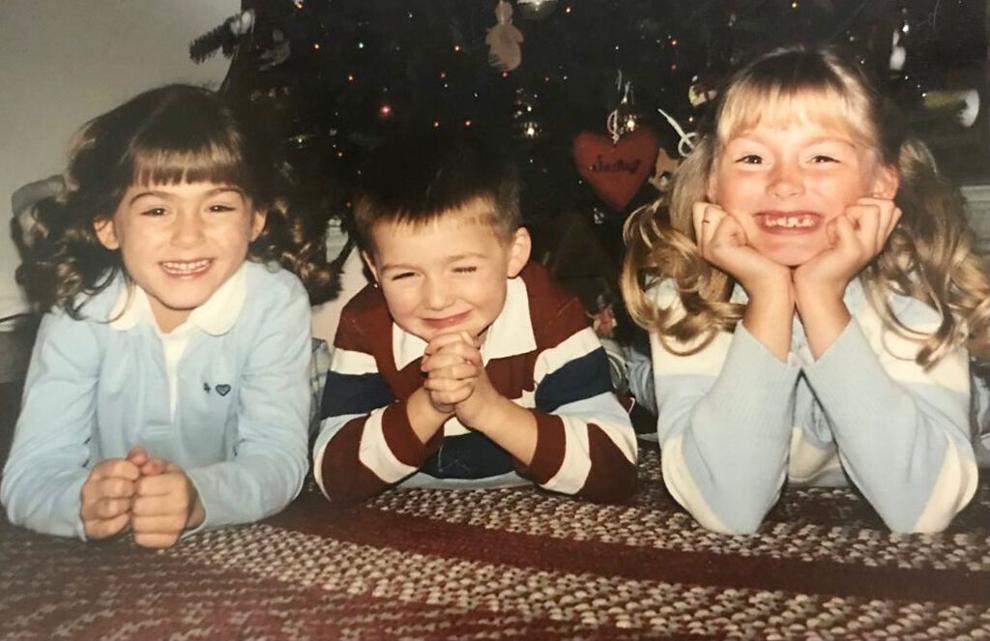 "We don't miss games," Kelley said. "I once joked to my husband, I said we probably need to get divorced and one of us needs to get remarried so we have three parents to cover three games."
Bazelak's parents knew when he could swing a baseball bat at 18 months old that he, too, had an athletic gift. But other parents noticed first.
"He was our first boy, so we weren't really thinking anything of it," Kelley said. "But then people started alerting us, like, 'You know that's not really normal.'"
Bazelak always had a ball in his hand. At age 3, he played in a basketball league with 6-year-olds, and at times, that frustrated him.
On the football field, Kelley said that he always had this "touch" on his throws that hit receivers in stride. Bazelak also played on the defensive line in grade school, and in one game, he intercepted a pitch play for a touchdown.
"It was so instinctual," Kelley said. "You don't see (that) at that age."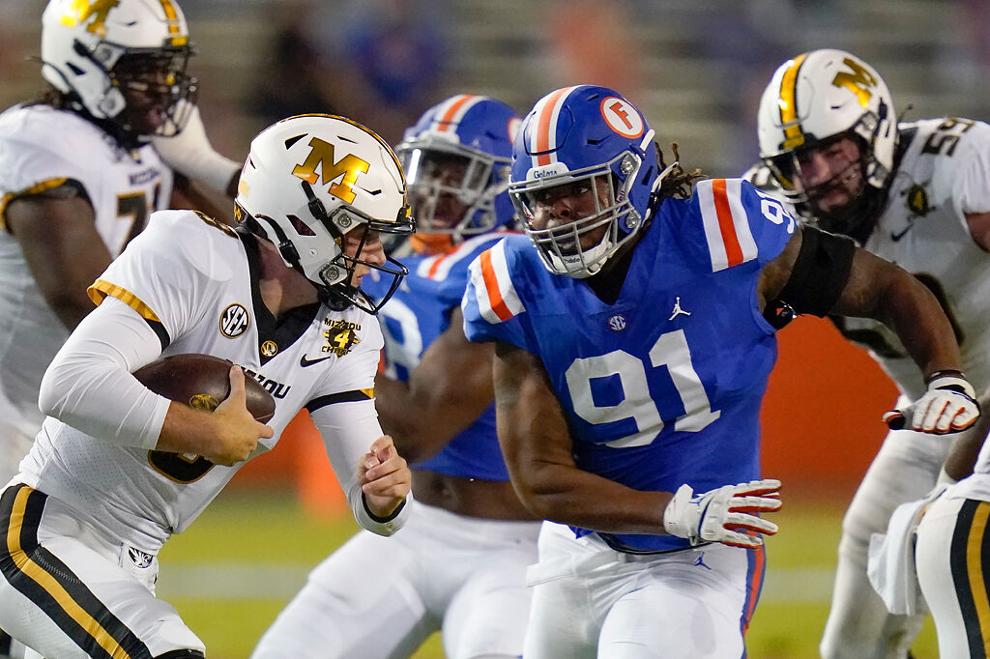 Bazelak attended a Catholic middle school whose football team fed kids into the Archbishop Alter High School program. Ed Domsitz, who just finished his 45th season as a football coach, has always run the wishbone offense, and his teams don't often throw the ball 15 times in a game.
Family and friends urged Bazelak to transfer to a school where he could be noticed by college coaches. But that wasn't who Bazelak was.
"Where some of us were more concerned about him and about what his future would be, he had a different vision," Kelley said.
He didn't want to sacrifice the chemistry he'd developed with some of his teammates through the years and felt like he could win at Alter. He also welcomed the challenge.
His junior year, Bazelak only threw 134 passes in 11 games. He said he spent about 85% of his high school snaps under center, a formation that helped him adjust to some of Drinkwitz's new playbook. Drinkwitz said that Bazelak probably threw more passes in Missouri's first two weeks of practice than he did during his senior year of high school.
Nonetheless, coaches saw his talent, and 247Sports ranked him as the No. 13 pro-style quarterback in his class. His senior year, he led Alter to the state championship and remained committed to Missouri after it was handed sanctions for NCAA violations that resulted in a one-year bowl ban. After watching Drew Lock light up Southeastern Conference defenses for years, Bazelak saw his opportunity in Columbia.
"When he made the decision to come to Missouri, he felt like he could be 'it' for a number of years there," Kelley said.
---
Bazelak's college football teammates describe him as calm and poised, but that temperament was far from how he was on the basketball court in high school.
Typically one of the most talented players on the floor growing up, teams would say, "If we shut down Connor Bazelak, we'll win the basketball game." Opposing teams face guarded him. They tried box-and-one defenses and sometimes got physical with Bazelak.
"I would get real mad," Bazelak said. "Me being competitive, when things didn't go my way, I'd get upset and angry."
Bazelak doesn't know why he was so animated and emotional on the court. His mother thinks he often felt a heavier weight to carry his team. He was never, however, like that on the football field.
"He really doesn't get rattled," Drinkwitz said.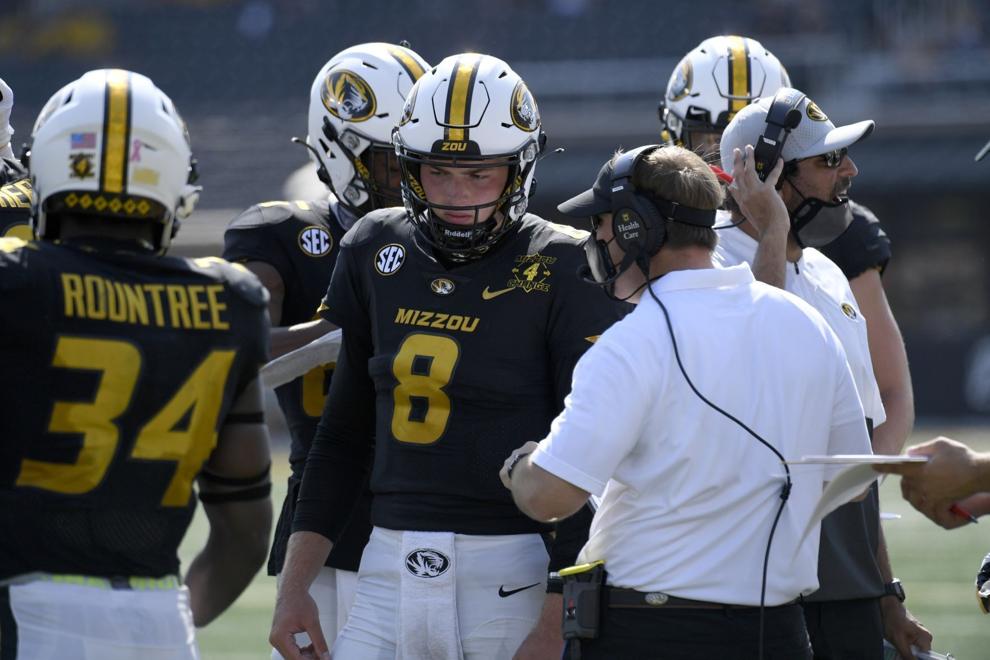 During a high school rivalry game against Fairmont, with Archbishop Alter trailing in the fourth quarter, Bazelak gathered the team on the sideline. He looked at them and said, "Guys, we got this. Relax."
His MU teammates saw this demeanor against LSU when they went pound-for-pound with the defending national champion. Wide receiver Jalen Knox said that Bazelak hardly spoke on the football field that day, but he instilled his quiet confidence within them.
He finished with 406 passing yards and four touchdowns. The performance gained national attention, and college football analyst Kirk Herbstreit named Bazelak one of his six top performers of the week. It was the team's first win under Drinkwitz, and for Bazelak, it was a reminder of how far he'd come.
Bazelak hasn't dialed up the two SEC defenses Missouri has played since, but against Kentucky, fans saw him facilitate two drives of more than seven minutes, much like his high school days.
On a third down play during Missouri's final drive of the first half, Bazelak faced backside pressure off the edge from defensive back Kelvin Joseph, the conference's leader in interceptions to date. Oftentimes, young quarterbacks won't sense the pressure or will throw off balance to avoid taking the hit. Bazelak felt Joseph and avoided him as he stepped up in the pocket. He delivered a strike to wide receiver Keke Chism for 24 yards that set up a Missouri first down.
Only a few months back from the most severe injury of his life, Bazelak didn't panic. That play probably won't appear on any season highlight reel and might get overlooked by many. But it symbolized the strides Bazelak has made since that injury last November.
"From that first day, he's always been focused, determined," Hairston said. "He doesn't do a lot of talking. You're not getting a lot of flash from him, but inside there's a huge competitive spirit and this determined person who gets to do what he loves."