Missouri wide receivers Cjay Boone and Damon Hazelton were beginning their workout at All-En Sports Performance in Houston this spring, when their trainer, Justin Allen, told them they were waiting on just one more person to show up.
That was three-time leading scorer and former NBA MVP James Harden.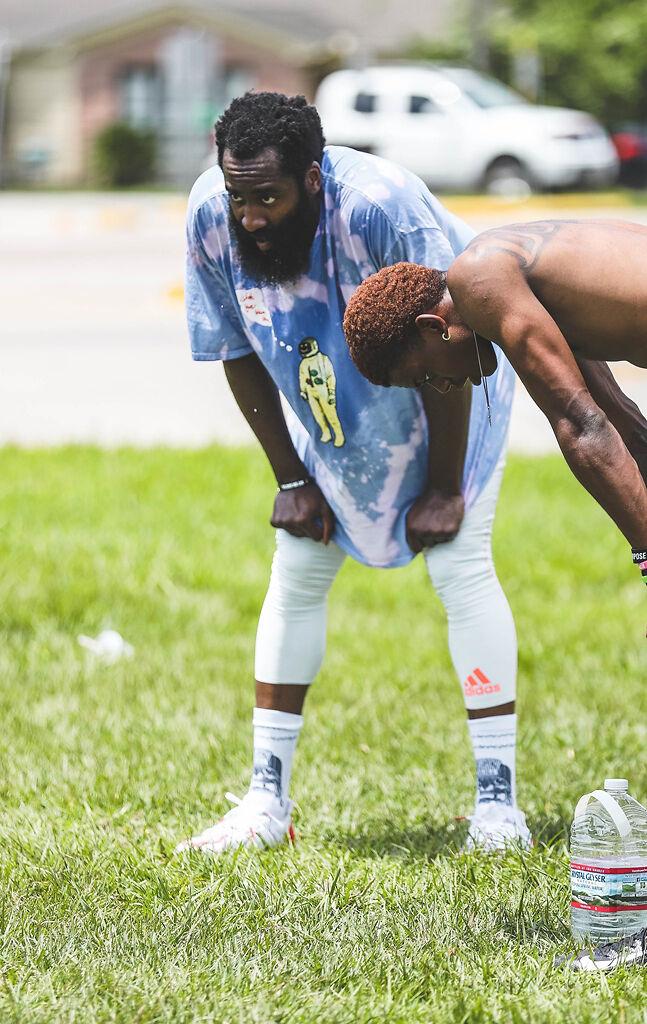 Allen, a Nike trainer whose clientele consists of elite professional and collegiate athletes, knew that Harden enjoyed training with younger, up-and-coming players.
"It wasn't really like a starstruck kind of moment," Boone said. "When (Harden) got there, he spoke to everybody. He was real down to earth, trying to figure out what school and position people play."
But neither Harden nor the Tigers wideouts were there to socialize. Harden and Allen showed them a conditioning workout that NFL star receiver Michael Thomas used, and they began running 10 100-yard sprints.
"It was just brutal," Boone said.
"They would see (Harden) know what he's doing and the mindset that he has to win," Allen said. "Once they see James Harden is leading these sprints, it was a whole different ballgame, a whole different mindset. I think it took those guys mentally to a whole other level because they got to see it from an MVP caliber, James Harden."
Boone, a redshirt freshman from St. Louis, lived with Hazelton in Houston for one month following the shutdown of spring practice in March. After new coach Eliah Drinkwitz said that he wanted to add a "touchdown maker" in December, Hazelton departed from Virginia Tech for Missouri after catching a team-high eight touchdowns.
When Hazelton committed to Missouri on Jan. 31, Boone reached out on Instagram to say he was grateful to have him and immediately knew from his profile that he would "love this dude." The two quickly clicked, enough for Hazelton to let Boone stay at his home in Texas for a month.
"He's just one of those younger guys with a lot of potential," Hazelton said to reporters in August. "I just saw an opportunity to help make my teammate better."
The two worked out every day for a month, primarily with Allen, who trained Hazelton for two years. They focused on fundamental movement, body control, explosiveness and catching drills. After spending multiple days training with Harden, a cameraless workout with Michael Thomas and a FaceTime call with San Francisco 49ers receiver Deebo Samuel, Boone and Hazelton said they gained a better understanding of what it takes to succeed at a higher level.
"For me, personally, it just helped me to learn how to be a professional," Hazelton said. "Just to take care of my business and make sure I really take care of my body and nutrition as well just as much as I train."
Growing up, football wasn't Boone's first love. His mother wanted him to play football, but he dreaded walking to Heman Park, a local field in University City, for practice.
When Boone attended Chaminade College Preparatory School his freshman year, he joined the cross country team and wanted to play basketball in the winter. But after Chaminade senior and current Boston Celtics forward Jayson Tatum blocked his layup off the backboard in practice, Boone decided it was time to try something else.
In his first season on the freshman and junior varsity Red Devils football teams, he scored in every game. He transferred to Parkway North during his sophomore year, joining current Missouri teammate Jalani Williams.
Boone was one of Barry Odom's top offensive commits in the 2019 class, but he only saw action in one game last season. After Odom's firing, Boone said that the transition between coaching staffs wasn't difficult for him once he met wide receivers coach Bush Hamdan. When Boone revealed his mental health was down earlier this year, Drinkwitz helped him get back on the "right page."
Boone's plans for the 2020 season took a turn Wednesday when an athletic spokesperson told reporters that he had opted out of the season, as a handful of his teammates have decided to do amidst the COVID-19 pandemic.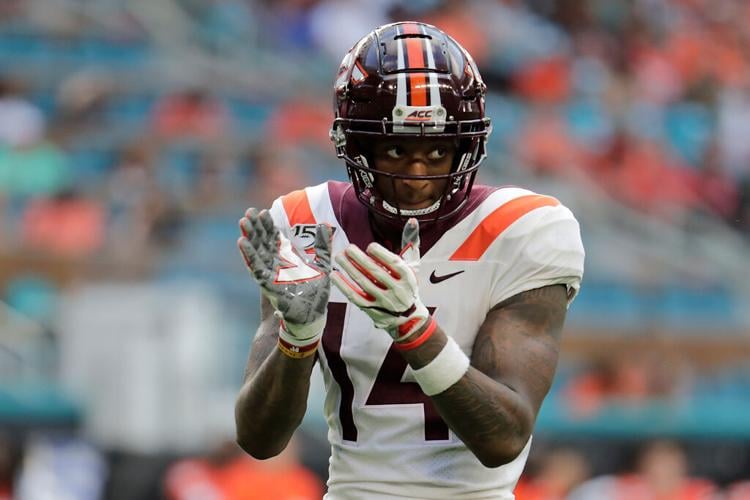 Still, Boone found a new friend in Hazelton, a player Drinkwitz said "people listen to." This praise didn't surprise Allen.
"Every time that we work together, he spends time helping or working with the younger guys," Allen said. "Plenty of times where he stayed later just to help them figure it out when they were trying to put it together, and I love that about him. He's not an individual that's just worried about himself."
Even after only working with the two of them for one month, Allen said they looked like they grew up together. When the two weren't training, which wasn't often, they could probably be found dancing to Wiz Khalifa's "Something New" or other songs on the TikTok For You page.
"A lot of times when I FaceTime Cjay, he's with Damon," Allen said. "And when I FaceTime Damon, he's with Cjay. They're usually together."
Although Boone won't see action in 2020, the trip to Houston helped him rekindle his passion for the game.
"I feel way better than last year," Boone said. "I feel like we just needed that. I was ready, but I feel like going out of town and just kind of seeing all these people working out every single day. Like, I could get used to this."
While Hazelton's impact for Missouri will be more immediate, that trip down to Texas helped them both understand the work ethic of high-caliber athletes.
"They too, have the potential to reach that level," Allen said. "What I think it did mostly was encourage them to give them that opportunity to see it firsthand and how to apply it to their game."