This screenshot of a presentation by Go COMO presents the routes for the new bus system.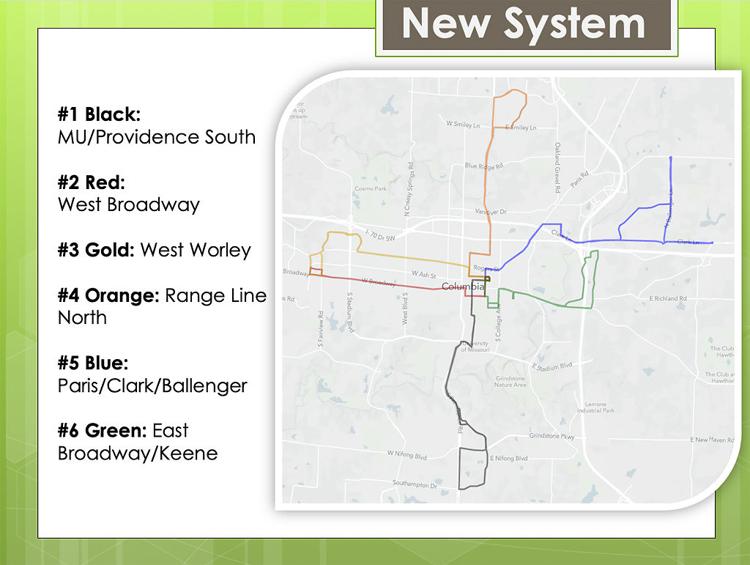 As featured on
The old routes were adjusted to eliminate areas where few people ride the bus. Para-Transit is not affected by the new route system.
---
Before you go ...
Do you like what you see? The Columbia Missourian produces in-depth journalism across many platforms while coaching talented MU students. Independent reporting isn't cheap to produce, even if it's free to consume. Every dollar you donate is a gift for life because we touch only the interest earned. We hope you'll help: Donate or subscribe.
---