You name it, and Missouri River Relief has probably pulled it out of the Big Muddy.
Baby dolls. Refrigerators. Filing cabinets. A prosthetic leg. A piano. Tires by the hundreds.
The organization has spent the last 20 years in service to the Missouri River, marked this year by the 2021 Big Muddy Clean Sweep, a 60-day, 200-mile-cleanup of the river from Kansas City to Cooper's Landing.
Dozens of crew and volunteers gathered at Cooper's on Saturday for a party to celebrate the last two decades and look forward to the next.
If you'd like to hear how the organization is doing after all this time, consider this assessment by founder Jim Karpowicz:
"I think River Relief's kicking ass."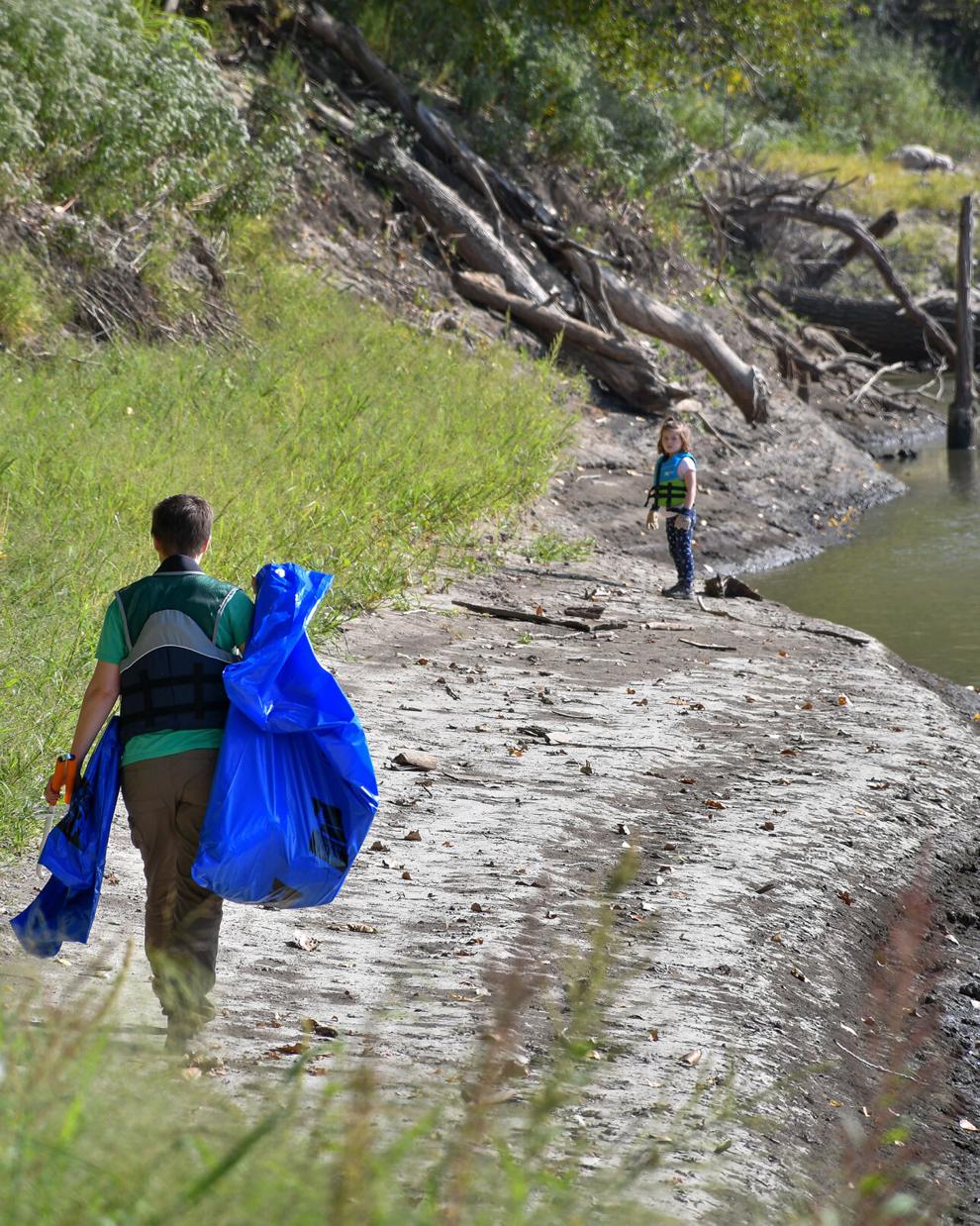 'People just showed up'
About 20 years ago, Karpowicz was walking the Katy Trail, and he didn't like what he saw.
"Tires … old drums and refrigerators. All of it was just down there," he said. "I just thought, 'man, it would be good to not have that.'"
He decided to do something about it, which he would later call the proudest moment of his life.
Karpowicz, a documentary television producer, had heard about Chad Pregracke, founder of Living Lands and Waters and CNN's 2013 Hero of the Year. By 2001, Pregracke had already built a reputation in the river cleanup business.
Pregracke's Living Lands and Waters has had great success on the Mississippi River, picking up more than 11 million pounds of trash with the help of 118,000 volunteers. The organization claims to be the "only industrial strength river cleanup organization ... in the world."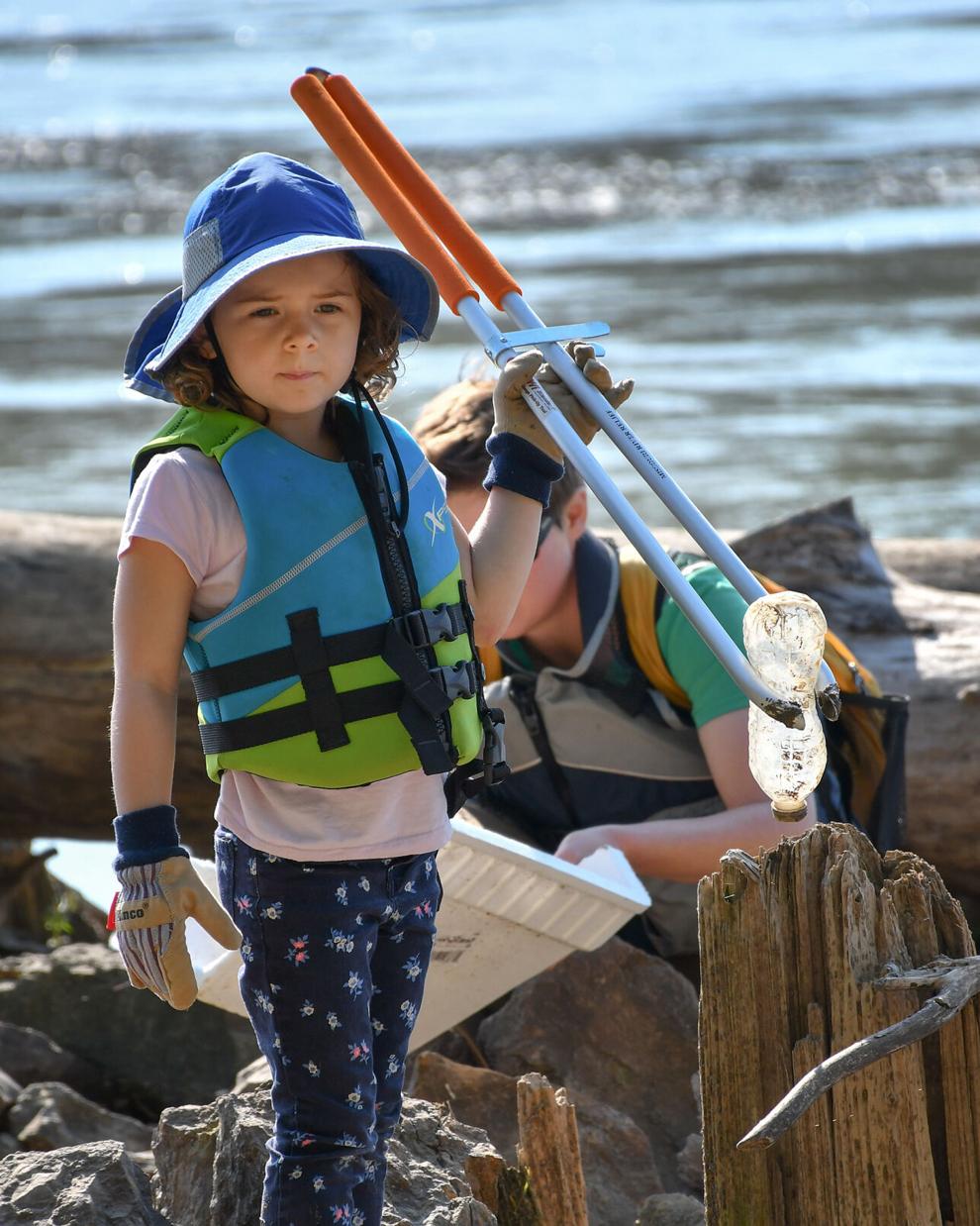 But back then, getting Pregracke to turn his attention to the Missouri River took some convincing. The Missouri, the longest river in North America, is an entirely different beast, with a far stronger current than the Mississippi, so it posed a tough challenge to Pregracke's barges and slow, underpowered tug.
"I mean, you could walk faster than that thing," Karpowicz said.
"(Karpowicz) kept calling me, like three times, left messages," Pregracke said recently. "I'm like, 'dude, I'm busy. I'm not coming over to the Missouri. I'm on the Mississippi,' and he just tracked me down, came to the houseboat, and I could tell this guy really wanted to do it."
Once Karpowicz got Pregracke on board, it took Pregracke seven days to get from the Mississippi River to Easley, barely making it in time to lend a hand for the first Missouri River Relief cleanup.
"We made it, like, within a few hours," he said.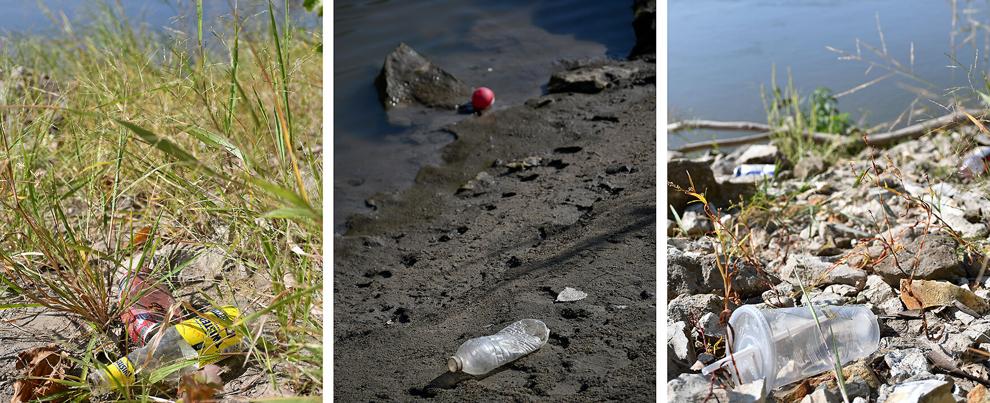 After Karpowicz earned Pregracke's confidence, he said finding locals who cared about the river enough to help was easy.
"There was a river community here, waiting for somebody to put just a couple boats, a little bit of budget on top of it," Karpowicz said. "And that took off."
Everything was ready to go for the very first Missouri River Relief cleanup in the fall of 2001. Karpowicz had a time and a place, he had Pregracke and he had volunteers.
But then Sept. 11 rocked the country. The organizers deliberated whether to move forward or not, and ultimately, they decided to go ahead with it.
"The planes aren't flying, people are sending letters with anthrax in it," Karpowicz said. "It was a weird time, and we just decided to carry on, not really knowing if people would get involved."
They did. About 400 volunteers gathered for the first cleanup in Easley on Oct. 6, 2001, hauling 30 tons of trash out of the river.
"That's what impressed me most about that day," he said. "People just showed up, and they were quiet, and they just wanted to work. It wasn't like a party. It was like a catharsis."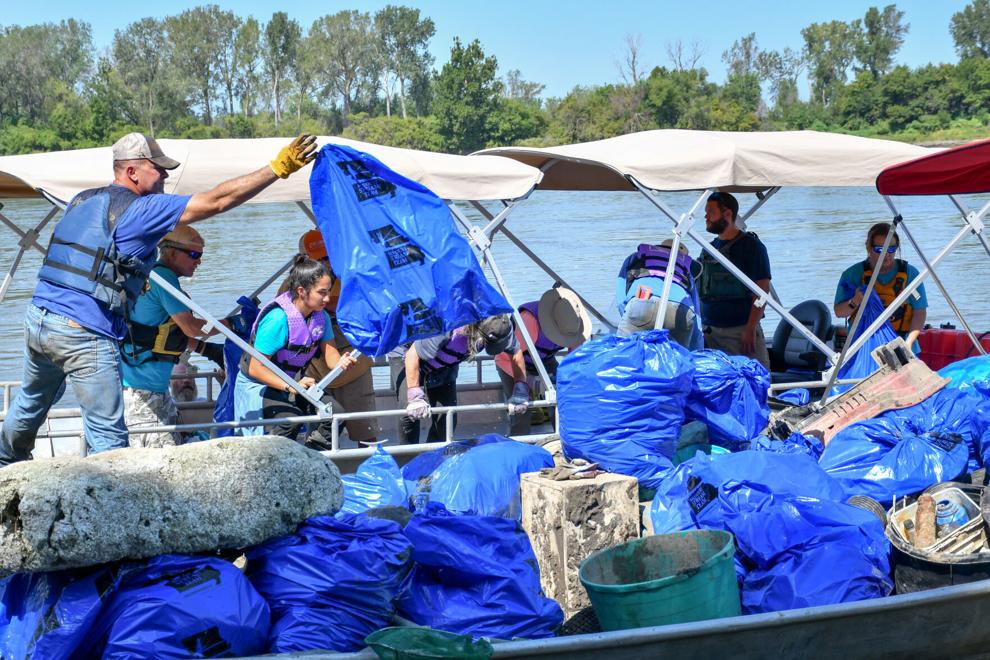 One of those locals was Steve Schnarr, a volunteer from the very beginning and now the organization's director. Schnarr watched as Missouri River Relief transformed the river — and himself.
"I was kind of, 'weird loner guy living off the river bottoms up a creek hollow,'" Schnarr said. "And I was just really excited to find out there were other people who cared about the Missouri River."
As Schnarr spent more time with the group and eventually took on positions that called for more personal interaction, he realized he enjoyed it.
"In the process I learned that, you know, I really like people," Schnarr said. "I like learning where they're coming from. And I really like the experience of introducing people to the river, or helping them find their comfort zone with the Missouri River."
Over its 20-year existence, Missouri River Relief has managed nearly 190 clean-ups with the help of 28,500 volunteers. As of the organization's Sept. 14 celebration, it had collected 999 tons of trash along the river, and over the following week it hit 1,000 tons.
The organization also focuses heavily on education, connecting 26,500 students and teachers to the river so far. Programs include workshops as well as boat trips on the river itself. The goal is for people to learn to love the river so that caring for it comes naturally.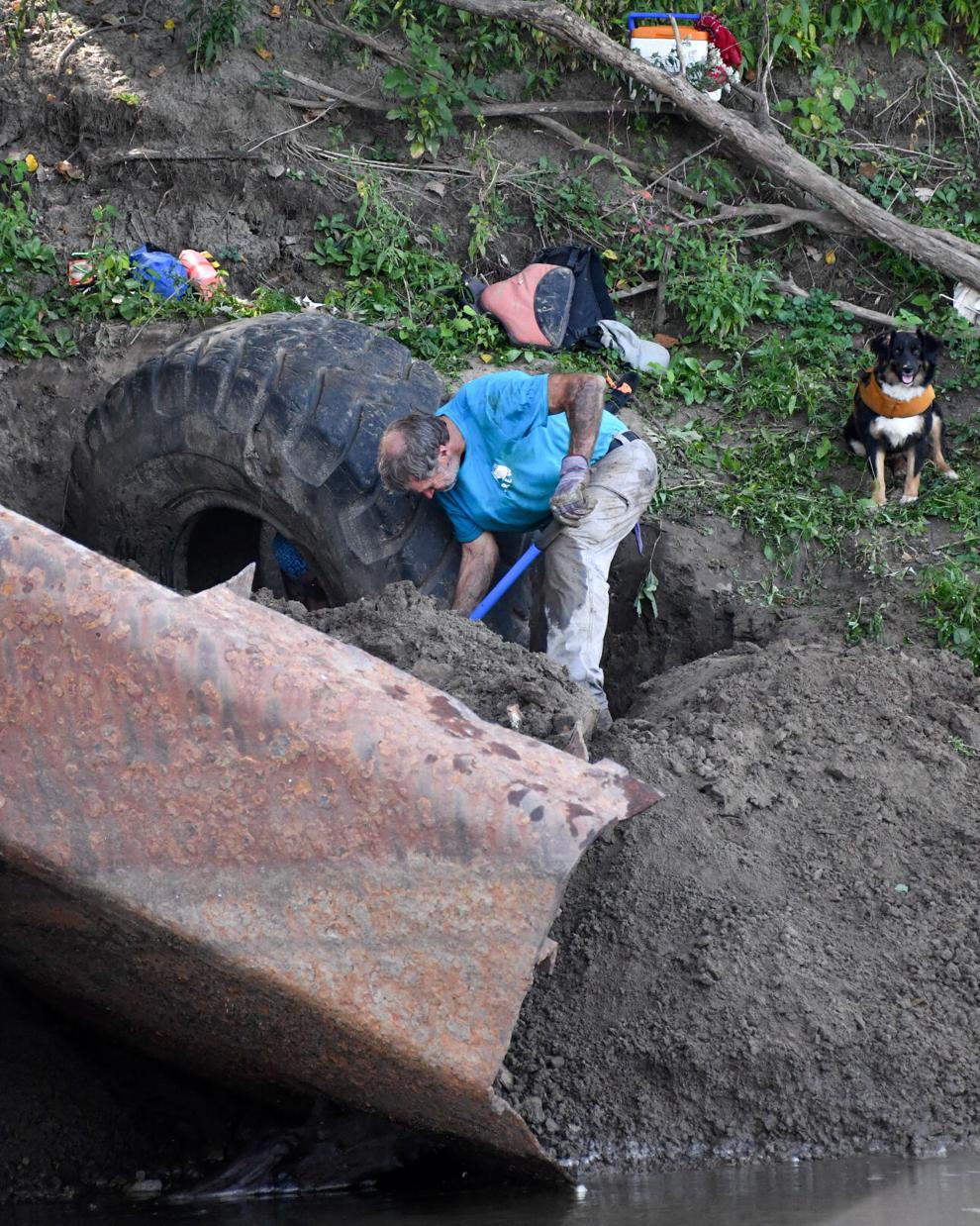 The Big Muddy Clean Sweep
Saturday morning, the riverboat Lucia came to a halt with a slight jolt against the muddy shore. The crew on board was checking on two volunteers, Steve Olson and Elke Boyd, who had spent the last several hours digging out a tire about as tall as they were.
When they were dropped off, the tire was deeply entrenched in the bank, with only about a foot of it free of the dirt. Now, the two had nearly completely excavated it.
Pointing at a smaller tire collected farther upstream, perhaps once part of a lawn mower, Boyd teased the upstream crew for the size comparison, drawing a laugh.
"Y'all look like moles," responded John Brady, fleet manager, noting the caking of mud Olson and Boyd had accumulated from digging.
The two were in Miami, Missouri, on Saturday as part of Missouri River Relief's current project, the 2021 Big Muddy Clean Sweep. In a few hours, crews had collected 40 bags of trash, as well as a slew of miscellaneous items, including six tires, a minifridge, a filing cabinet and more.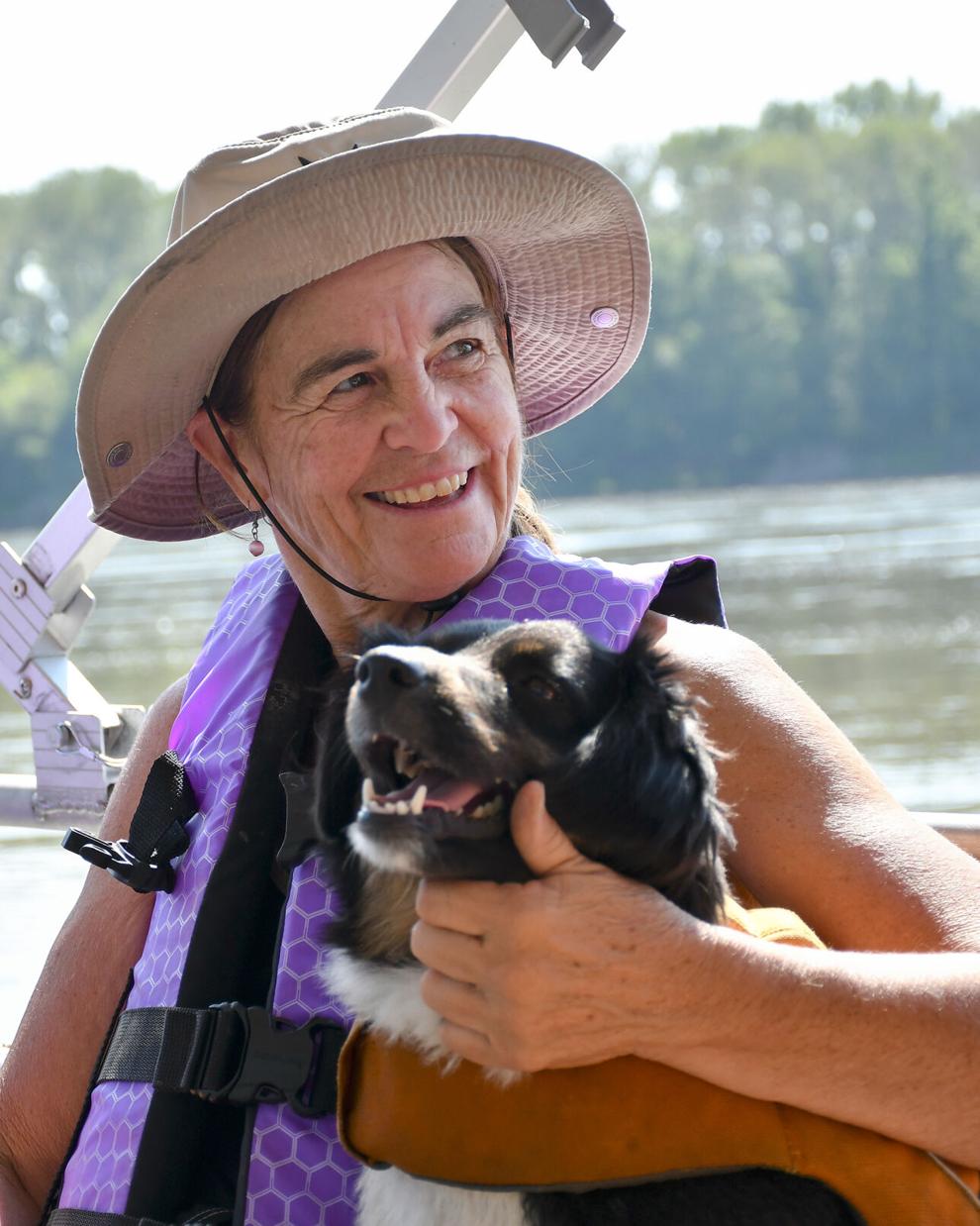 Saturday's cleanup was on the small side, with only about two dozen hands on deck. Also tagging along were a few dogs, including Banjo, a veteran and also a celebrity during the cleanups.
"For me it's like a community thing," said Melanie Cheney, Missouri River Relief's office manager and longtime volunteer. "The people are what brought me out, not necessarily like this, you know, yearning to pick up trash."
Cheney has been involved with the organization since 2002, but attendees of the anniversary celebration at Cooper's Landing last week would have picked up on the sense of community she describes almost immediately, where perhaps more hugs than handshakes were exchanged.
As members were recognized for their achievements over the past two decades, they were cheered by others as though they had charted the growth themselves — and in many cases, they had.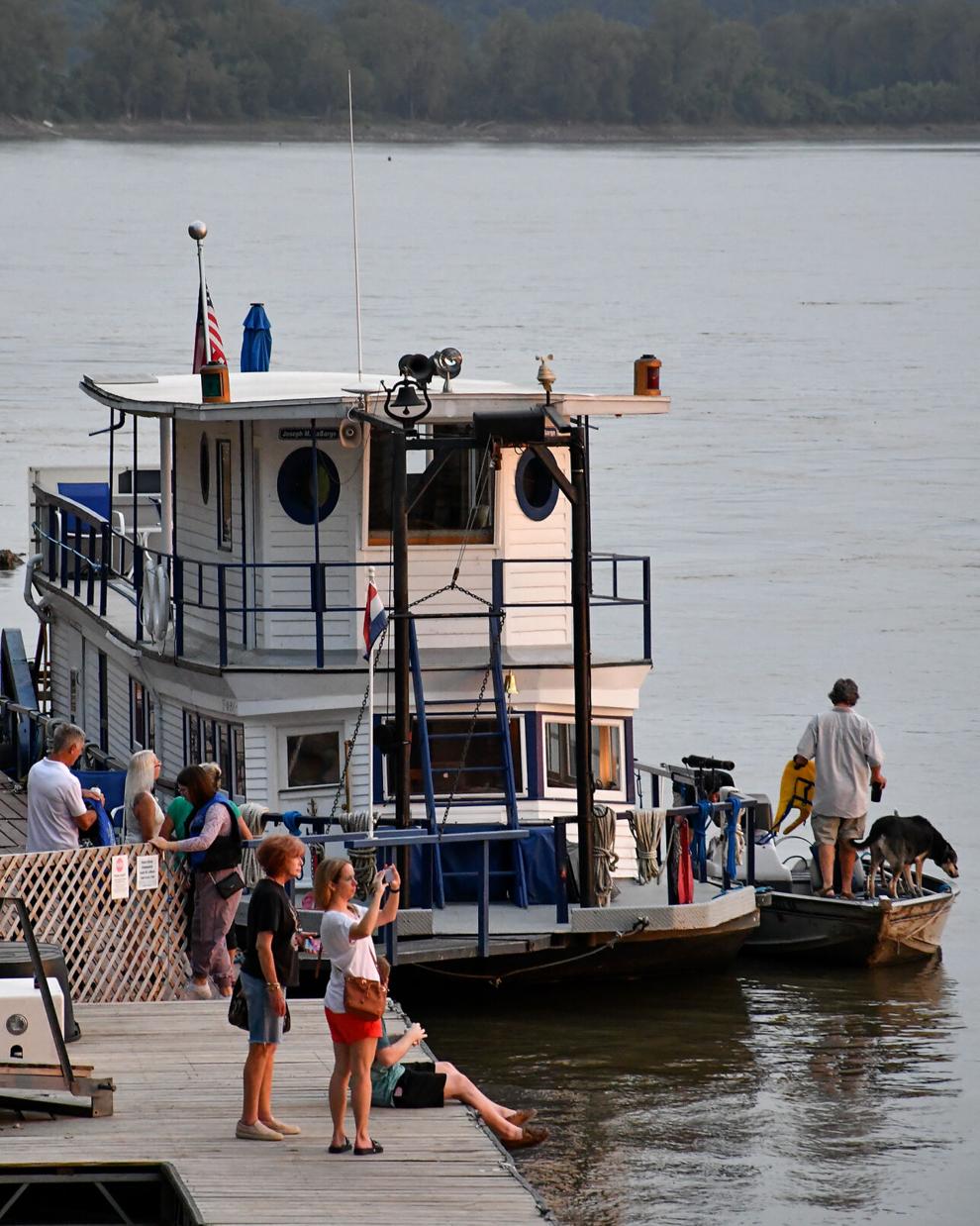 Kevin Tosie, the organization's operations manager, attributes the ongoing success of the sweep to the crew's experience and dynamics. It's the first time he's coordinated a clean-up of this scale, and he said he wasn't sure what to expect. So far, so good.
"We're all just supercharged and hardworking and passionate about it," Tosie said.
The state of the Big Muddy
Kristen Schulte is Missouri River Relief's education director. She holds a master's degree in natural science education and also in environmental and natural resources.
She's given lessons about the environment in 12 different national parks around the country. But there's something different about the Missouri River.
"There's this level of mystery about it," she said. "I don't have to work as hard as an educator. There is already a hook that this river sinks into people."
That could partly be attributed to the river's namesake as the Big Muddy. Its naturally high levels of sediment provide the trademark murky brown haze, a feature that's essential to the river's aquatic residents that have adapted to the conditions.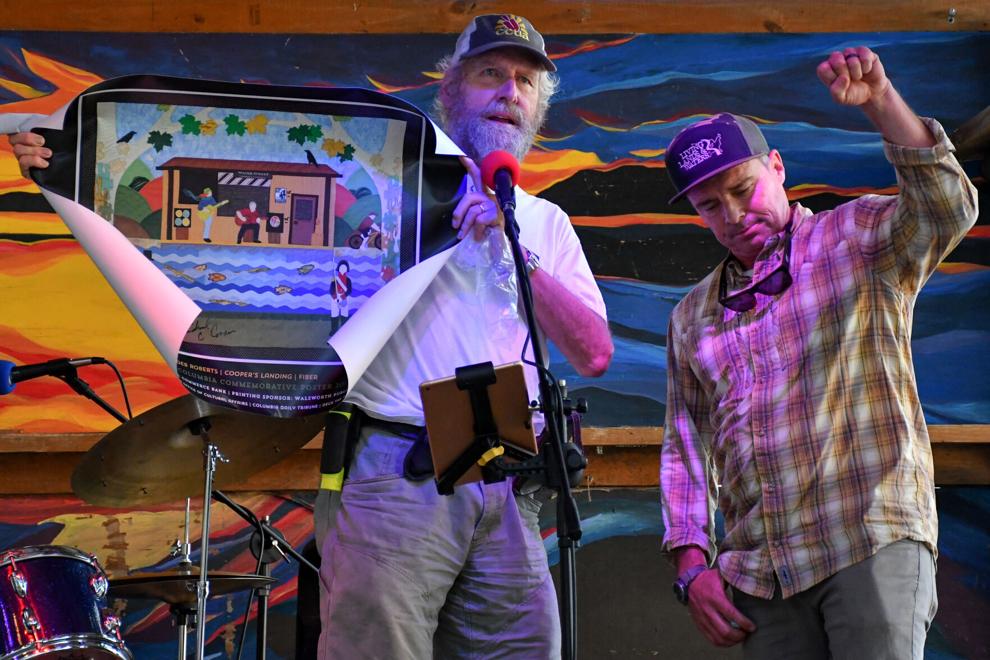 Robert Jacobson, chief of the river studies branch at the USGS's Columbia Environmental Research Center, said the river used to be much muddier. Since human-made dams were implemented along the river, sediment load is 17% of what it used to be.
That can impact fish species like the endangered pallid sturgeon, a top predator that has adapted to the high turbidity, or haziness, of the water. However, because of the sturgeon's elusive tendency to stay near the bottom of the river, researchers still aren't certain what's causing its endangerment.
Jacobson applauded Missouri River Relief's trash collection along the river and said he is even comfortable swimming in it, as long as there hasn't been recent flooding. But he admits it isn't perfect.
"I would call it a moderately impacted river," he said. "The water quality is much better than it used to be because of the effects of the Clean Water Act."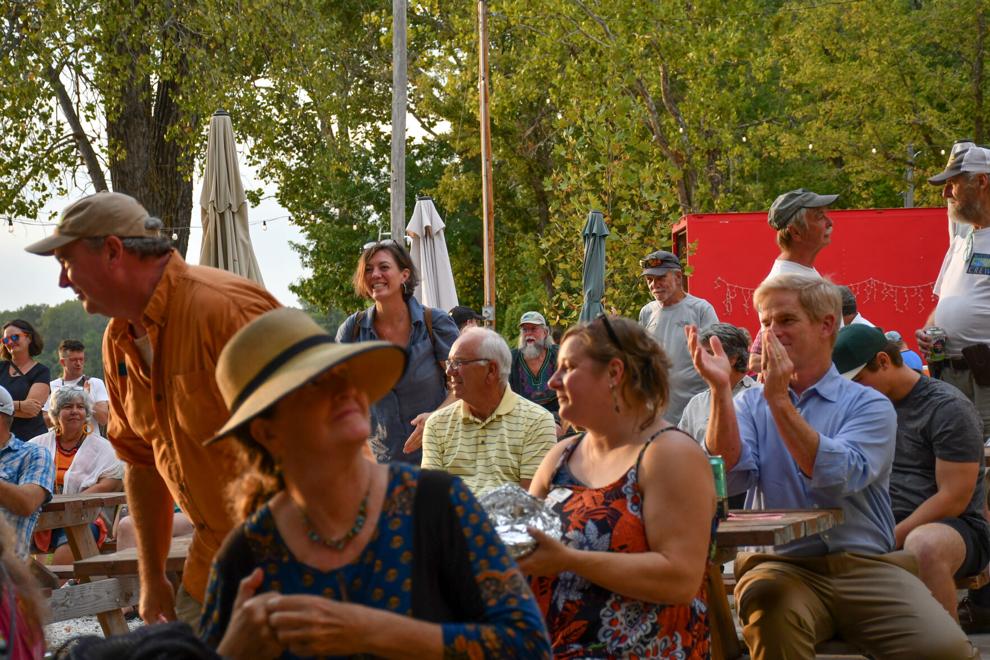 But there's still plenty of trash to be found, and what crews do find on the river often reflects consumer trends, Schulte said. When flat-screen TVs came out, for example, crews found far more box TVs dumped in the water. Now, discarded masks are a common find.
In addition to its efforts against trash pollution, Missouri River Relief's education efforts and public outreach efforts have also been effective, Jacobson said. "The number of people they have introduced to the river in their backyard has been phenomenal," he added in an email.
In 2017, the organization began the Missouri River Days program, which brought all of Columbia Public Schools' fourth graders out on the river in an effort to introduce the two and hopefully create a sense of stewardship.
"The greatest threat is human apathy," Schnarr said. "If people don't care what the consequences of their actions are, nature doesn't have a chance."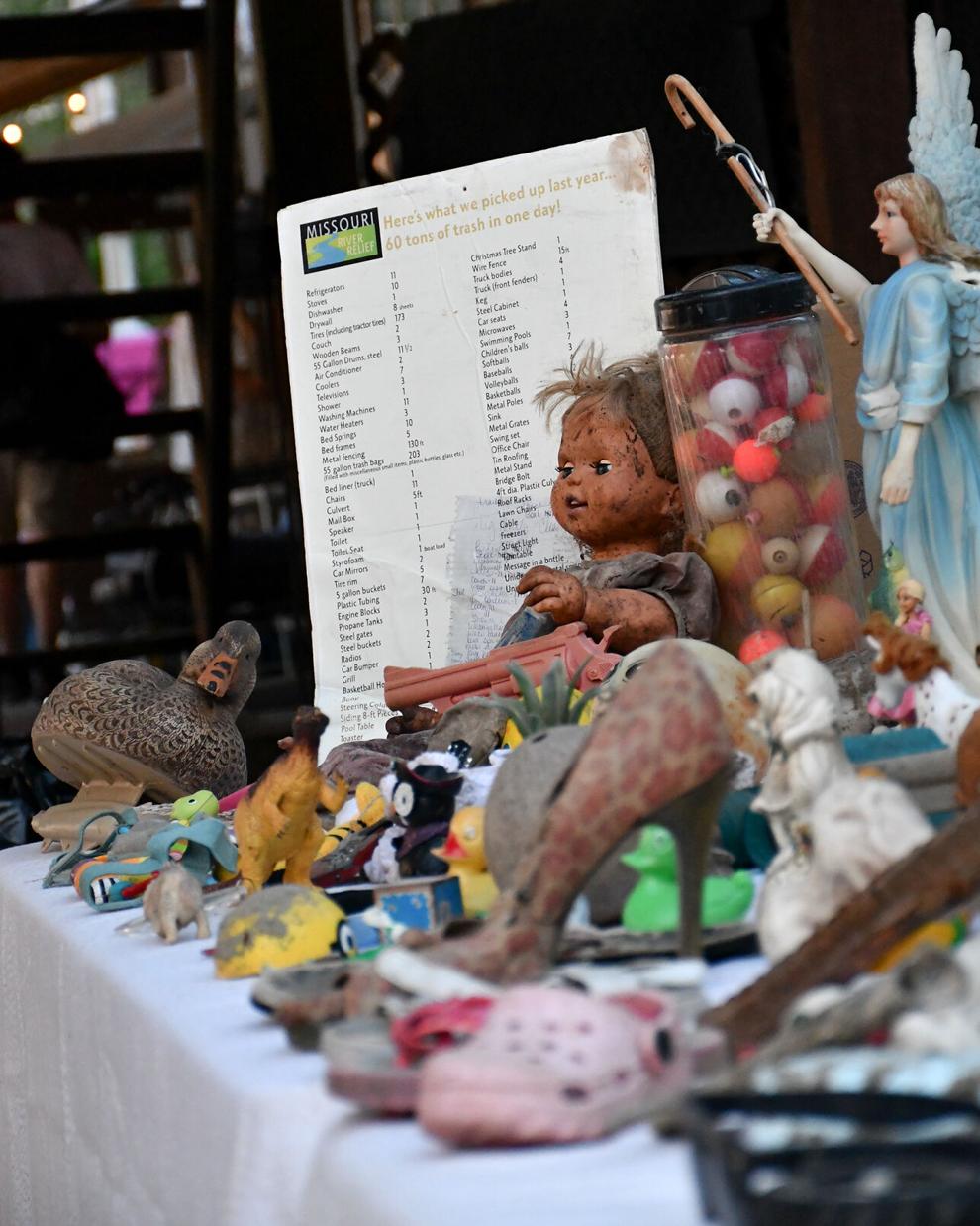 Looking forward
Karpowicz never expected Missouri River Relief to grow to its present proportions.
"It wasn't even in my wildest dreams," he said.
After founding Missouri River Relief, Karpowicz served several years as director and was on the board for about 10 more. Although he's relinquished the driver's seat to others, he still considers himself involved — beyond the fact that a good number of River Relief's supplies are regularly stored in his backyard.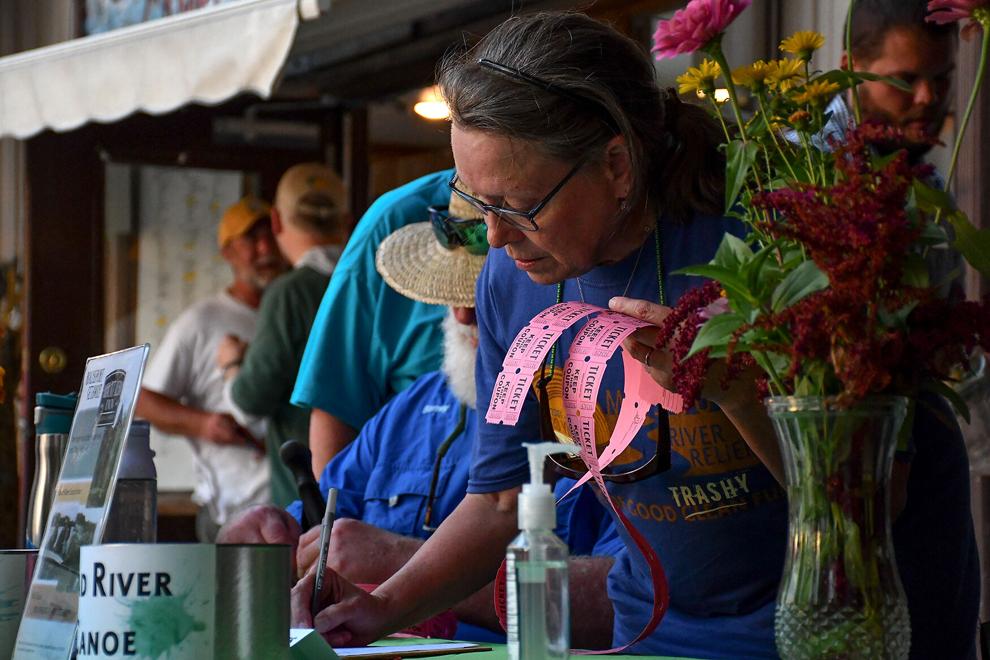 While Missouri River Relief plans to keep chugging along, the group also has grander visions for the future.
"We'd like to find an actual piece of property next to the river where we could build, like, a physical education presence," Schnarr said.
A home port, "a place that gives people a reason to come to the river," Schulte said, could also serve as a kind of river museum, as well as a home to the organization's fleet, helping with cleanup logistics.
"The number of people on this planet, and in this area along the river … it's just increasing," Schnarr said. "That means we all have to up our game."