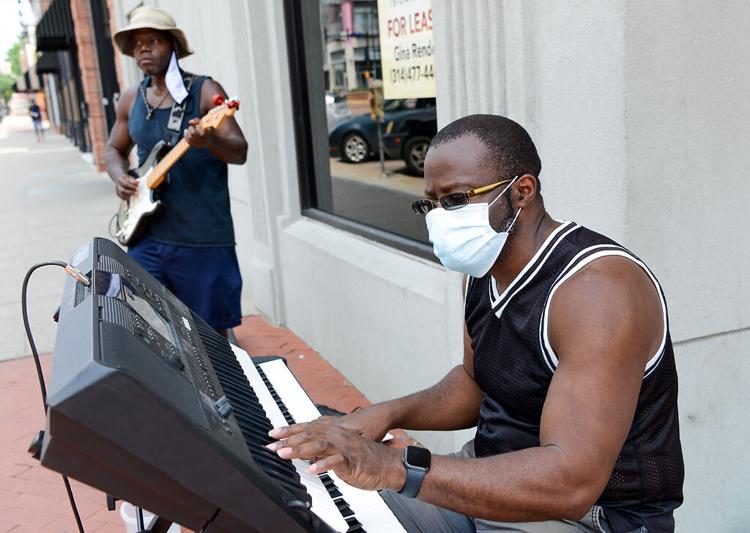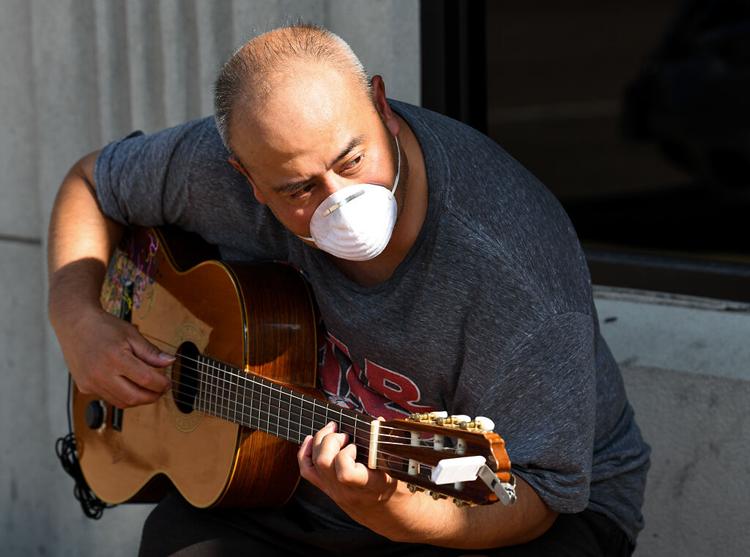 If you have had the occasion to stroll down Broadway on any given Saturday in March through November, chances are you have heard the Band of Brothers. A busker band, with somewhat fluid membership, the core of the band is made up of brothers Lionelle and Mike Miller, and Mike del Rosario.
The Miller brothers got started after Lionelle saw some other people playing on the street. "It looked like a lot of fun, so one night I just grabbed my keyboard and came out and tried it. I had a blast. I've been hooked on it ever since," Miller said. Del Rosario joined them about a year later.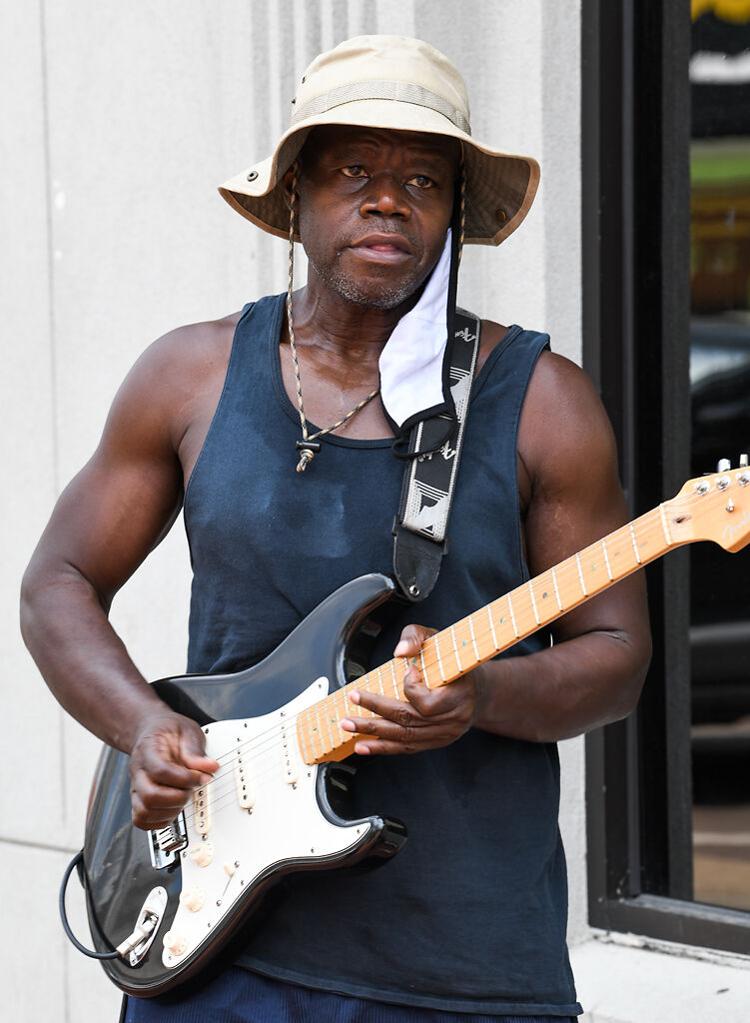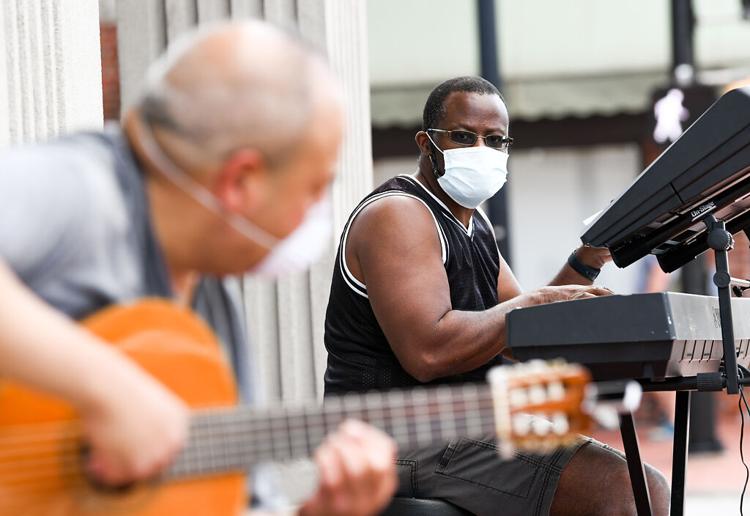 Remarkably, Lionelle Miller estimates that the band has played in downtown Columbia nearly every weekend for six years and has missed only six or seven weekends, not counting the period of tighter COVID-19 restrictions this spring. Their dedication has allowed them to build a loyal fan base. "We have people who regularly come by, who have been coming by to see us play for years," said Miller.
"I think with all of the craziness going on, especially now, it kind of takes them away from everything that's going on in their lives," he said. "It's just a time to sort of enjoy music or hear their favorite song. It's a time to get away."
Mike and Lionelle have both been playing music for about 30 years and are multi-instrumentalists. Lionelle plays keyboard when busking, but also plays guitar, violin, viola, cello, bass and the drums.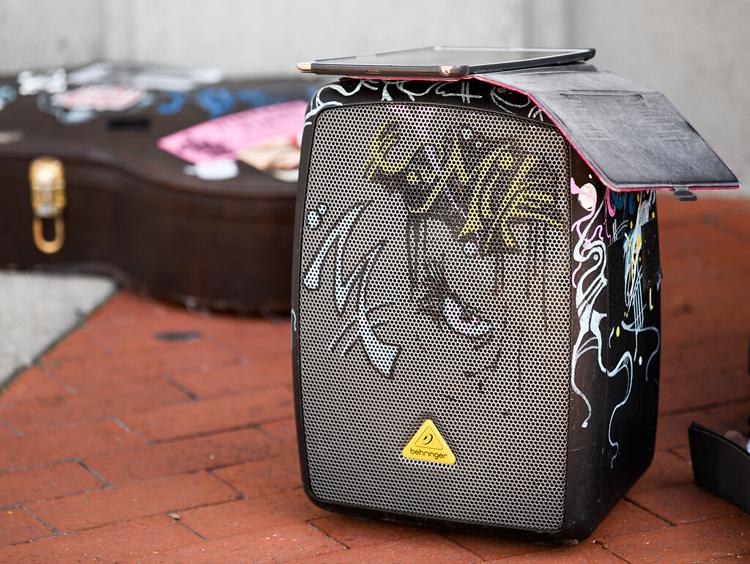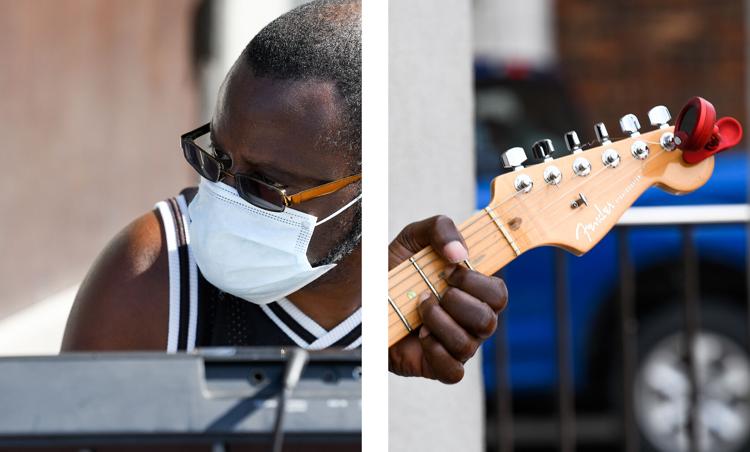 Mike Miller plays electric guitar and sings for Band of Brothers, but can also play piano, bass, violin, harmonica and the drums. Del Rosario plays acoustic guitar. While this trio represents the typical makeup of the band, Lionelle Miller says they regularly welcome "brothers from other mothers and sisters from other misters."
Originally from St. Louis, the Miller brothers moved to Columbia with their mother in 1985. Mike has a degree in theater from MU. Lionelle has been in the information technology field for about 30 years and currently works for MU. Del Rosario, who works as a med tech, also came to Columbia from St. Louis.