Dotty Manns has retired and said goodbye to Dotty's Cafe twice in the past 20 years, but the love for her community and restaurant is what keeps her coming back over and over again.
"I love every single person that comes in the store," Manns said. "They've made my life really full."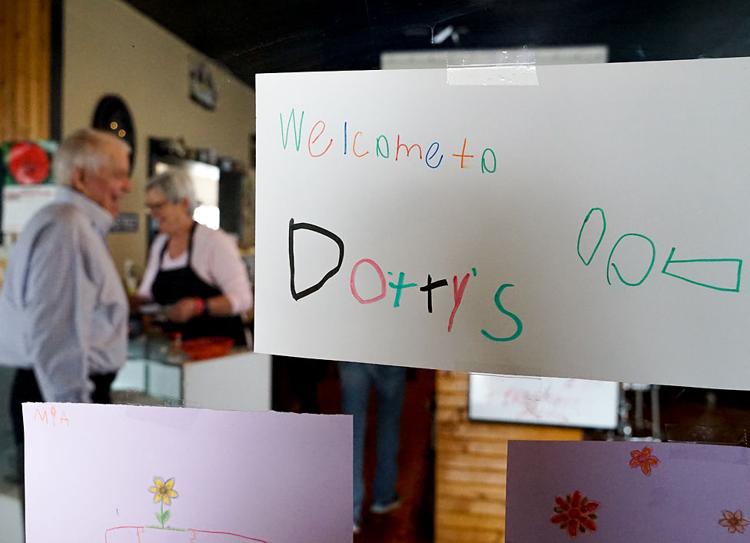 Manns is a cherished figure in Hartsburg for bringing more to the plate than just food. With her cheerful presence and the home-like feel of her restaurant, she brings comfort, family and community together all in one place.
Timothy Bullard, an Ashland resident, grew up around Hartsburg and still frequently visits Dotty's Cafe after church on Sundays.
"It's not just good food and good service," he said. "The coffee and the conversation, sitting around family and friends and people coming and going is really the atmosphere that people come to Dotty's for."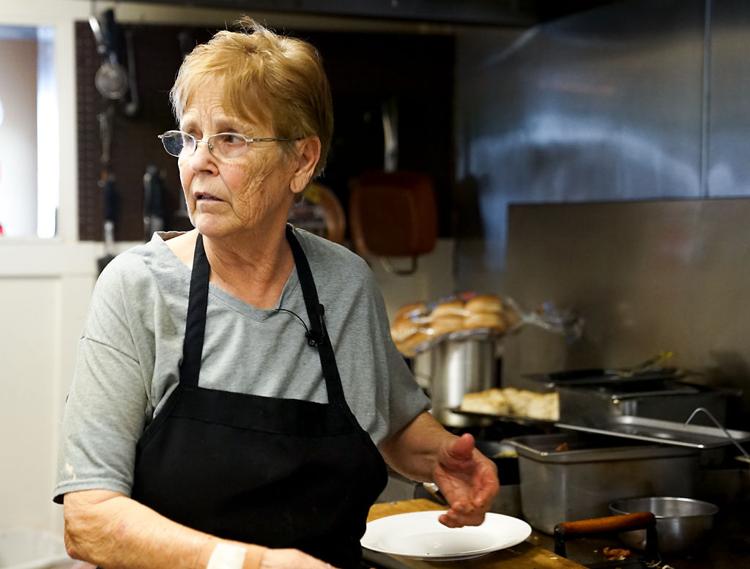 Manns and her husband, Jerry, opened her restaurant in Hartsburg in 1996. After a few years, the couple decided to close and retire so they could travel.
But when that didn't happen, Manns wanted to open it again. So she did in 2004. Two years later they moved Dotty's Cafe on 35 E. Main St., and the restaurant has been there since. 
Manns has leased out the building to her restaurant two separate times over the years. Yet when the renters didn't buy it, she stepped up to the plate once again this year.
"I was prepared if they didn't," Manns said. "So they left Dec. 31, and we were open Jan. 1st, and we were swamped."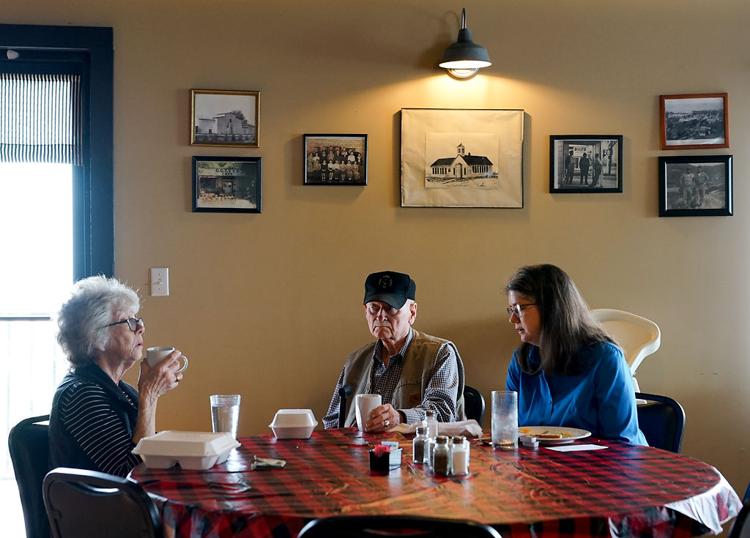 But the restaurant's reopening couldn't have been possible without the help of Mann's family members. Her daughter, Susie Barner, is a cook. Her niece, Sherri Lee Thomas, and Manns' sisters, Joy Whitener and Katie Kingery, work as waiters and cashiers. Two of her grandsons, Lucas Chaney and Hank Johnson, are dishwashers.
"We were all really happy that she was back and we all jumped in and helped again," said Lee Thomas. "She's like my second mother so I just do whatever I can for her."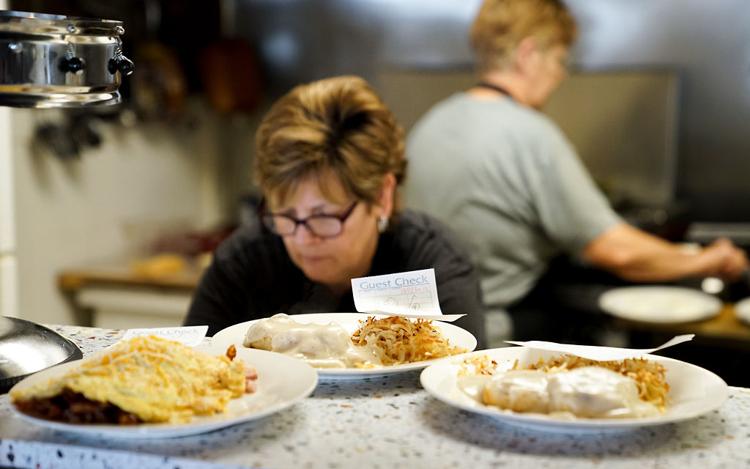 Manns' previous attempts to retire come with a reason as she grows older and realizes she can't keep this job forever. As her sisters admit they are getting older as well and everyone in the family, including them, have full-time jobs, the probability of Dotty's Cafe staying in the family is small. Manns still has the building on sale for someone to buy.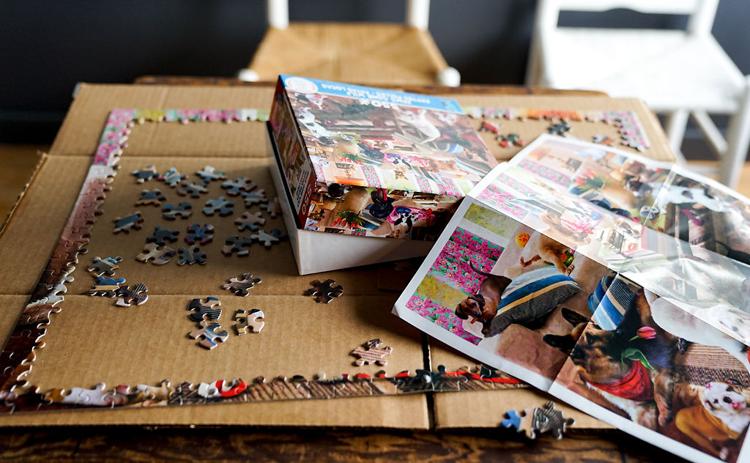 "It's hard for her to do that because of the support that she has from her family and the community," said Whitner. "And it'll be a sad day for her again when she does it."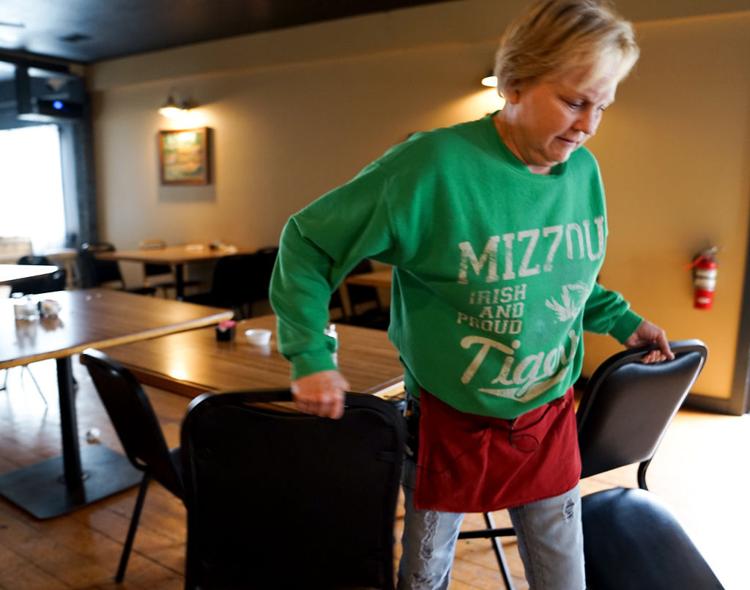 Until someone comes along to buy it, Dotty's Cafe will stay open in Hartsburg during the weekends so long as she is able to do it, she said.
"I mean, I'm busy, but I still love it. I'm tired, but I love it," Manns said. "And if I could be younger and start it all over again, I would do it all again."