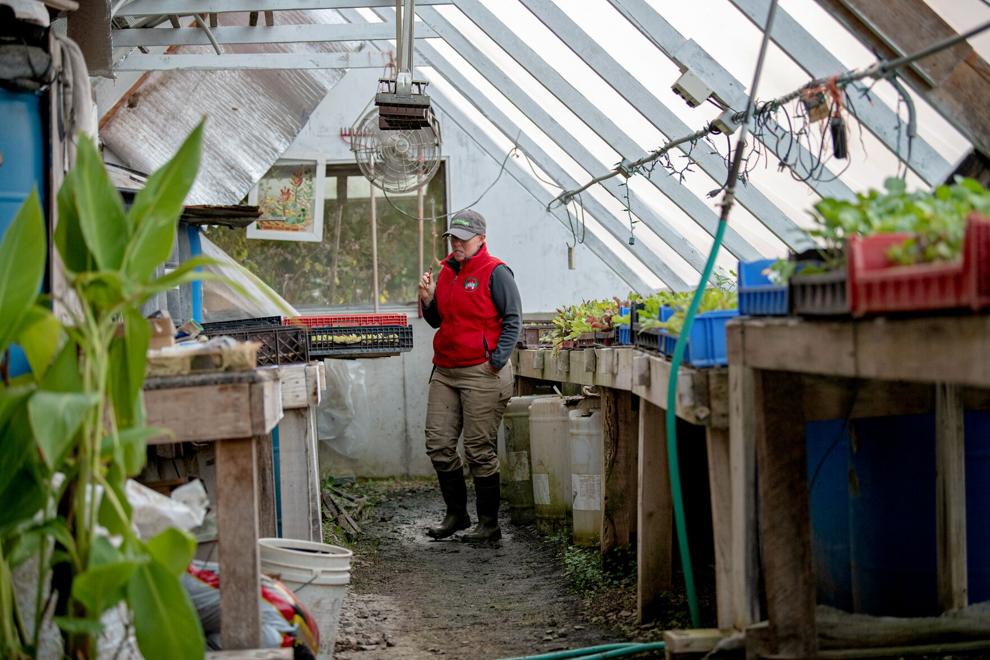 It's early morning, the time of day when the eastern sky begins to brighten but before the sun peeks over the distant tree line.
Liz and Katie Graznak's household is already a whirlwind of activity as they get their children ready for the day.
Katie hurries out the door toting 1-year-old Ellowyn on her back with Sylvia, 7, in tow. They're embarking on the daily trek to town for work and school.
With her family off to their own daily activities, Liz Graznak turns to the business of running her certified organic Happy Hollow Farm.
It's 6:30 a.m., the grass is damp and the air chilly when Graznak dons her knee-high rubber boots to make the rounds before her crew arrives. Clipboard in hand, she checks each greenhouse, high tunnel and field, scanning for pests and taking inventory to plan for the day's work assignments.
The only sound above the quiet, rural Moniteau County dawn is a distant clucking. The hens will lay for a few hours in the morning, but it will be 10 or 11 hours before Graznak calls it a day.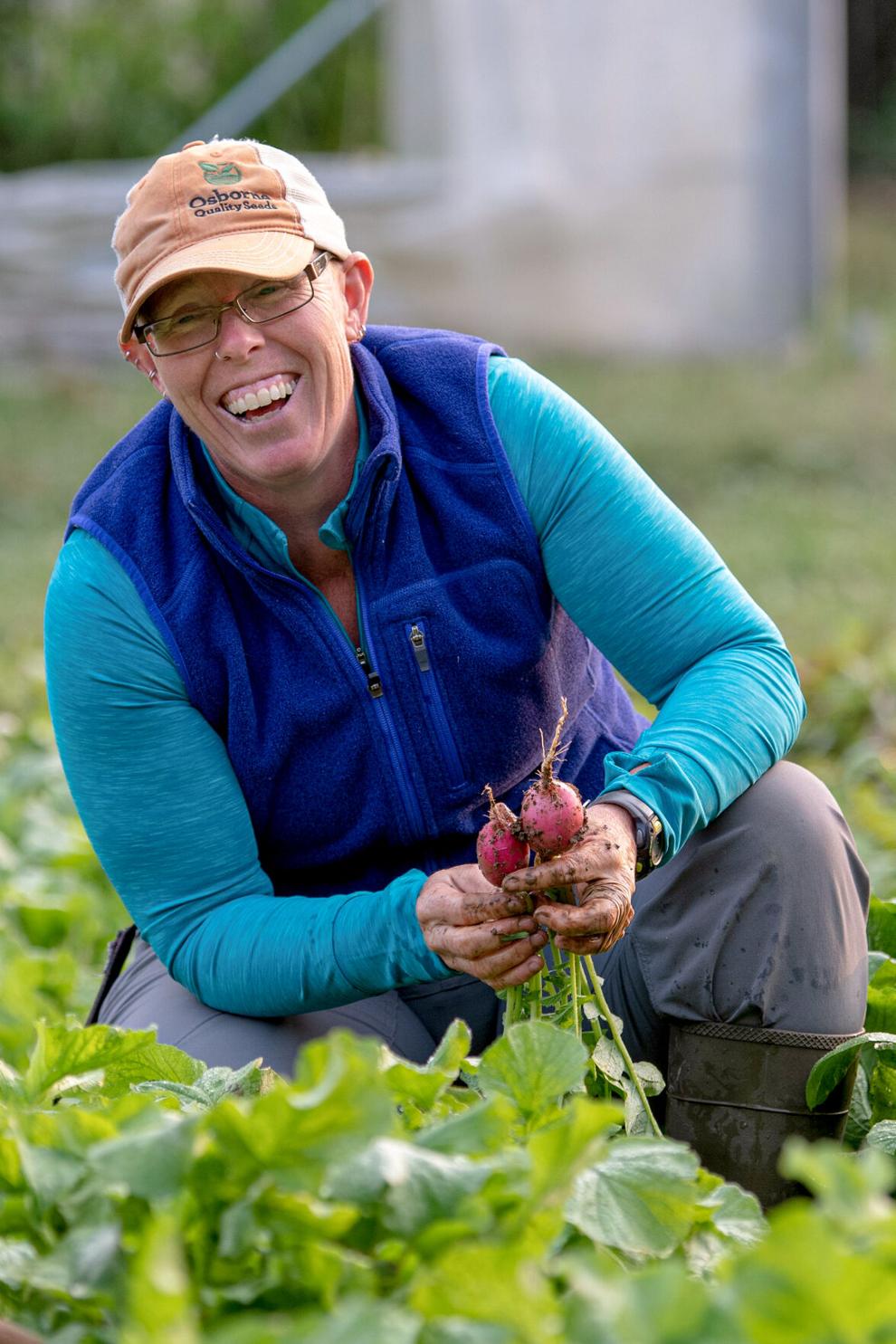 The Graznaks married in 2010 after buying Happy Hollow Farm in 2007. Katie works as an occupational therapist, and Liz started farming full time in 2010.
One of only a small number of organic vegetable farmers in mid-Missouri, Graznak's stand at the Columbia Farmers Market often attracts long lines with customers who seek her fresh, seasonal produce and beautifully cut flower arrangements.
Liz Graznak came to organic farming through a somewhat circuitous route. Originally from Columbia, she attended Coe College in Cedar Rapids, Iowa and then applied to the Peace Corps.
While waiting to hear where the Peace Corps would send her, she visited her sister at Cornell University in Ithaca, New York. She ended up joining Mark Sorrells' field crew at Cornell, a choice that altered the trajectory of her life.
Toward the end of the summer, Sorrells received a new research grant and asked Graznak to be his graduate assistant. After some soul-searching, she decided being paid to attend graduate school at Cornell was too good to pass up and canceled her Peace Corps plans.
Although she doesn't recall the exact year, sometime around 2001, Graznak joined a Community Supported Agriculture farm while in Ithaca. These farms allow community members to buy shares in the harvest and receive produce throughout the growing season.
Graznak had the opportunity to work on the farm she joined.
"I realized that I really — I loved it," she said. "I didn't know that doing that as a job, or as a career, was an option."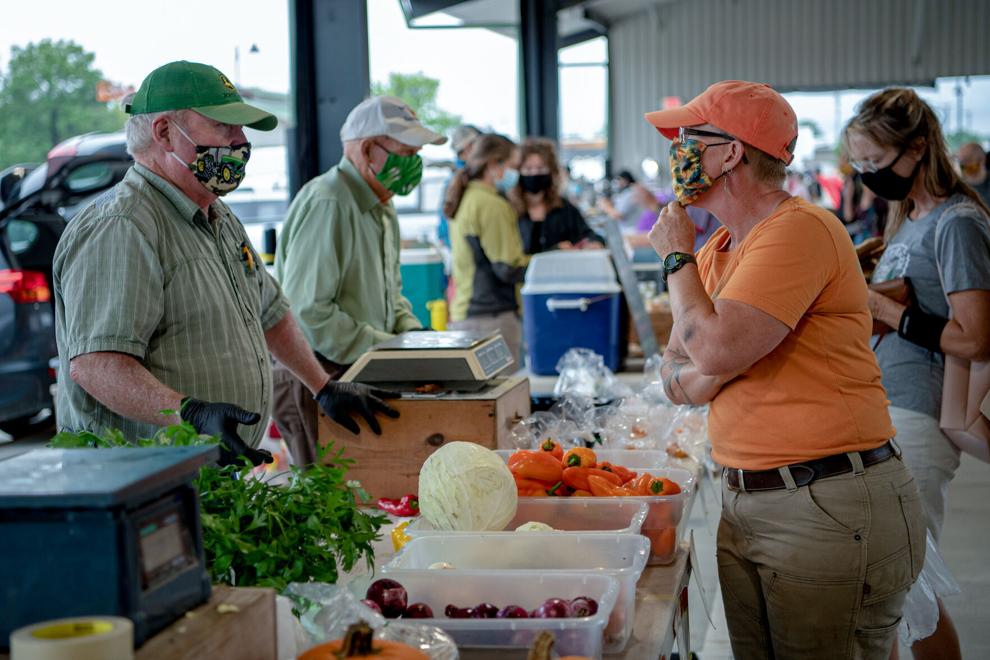 In another fateful turn, Graznak attended a presentation by Liz Henderson, one of the founders of the Community Supported Agriculture movement and author of "Sharing the Harvest: A Citizen's Guide to Community Supported Agriculture."
Henderson talked about opportunities to intern on farms and learn to be a CSA farmer.
"I was young and super naïve and thought, 'Well I can do that,'" Graznak recalled. "Of course I could be a farmer."
After earning her master's degree in plant breeding at Cornell in 2003, Graznak interned on CSA farms to gain an understanding of what's involved in running one.
The beginning
Getting started was hard. Even though she developed a detailed business plan, Graznak ran into obstacles trying to secure bank loans to start her business. She credits Katie's job and assistance from her family for helping her get up and running.
"I would say overall, the biggest all-encompassing challenge from year to year is money," Graznak said. "Being able to buy land and build infrastructure and buy equipment and maintain equipment and maintain infrastructure, … and trying to do it selling vegetables."
Graznak also faced a steep learning curve and had to build skills in equipment operation and maintenance, plumbing, construction, irrigation and electrical work.
She chuckles a bit as she recalls how much she and her employees have had to learn.
"I mean I had some basic skills," Graznak said. "I knew how to use a drill and put a screw into a board."
Organic farming practices
Kerry Clark is an MU crop scientist who co-founded the organic program at MU in 2012 and researches the effect organic practices have on soil health.
Organic vegetable farming is a tough business in mid-Missouri. It's difficult for the small number of producers to meet the demand of a large grocery store chain, she said. Some chains choose to avoid buying produce from small operations altogether.
There are also technical challenges. Mid-Missouri soils are not as fertile as in other regions, and effective, affordable methods of weed control are lacking.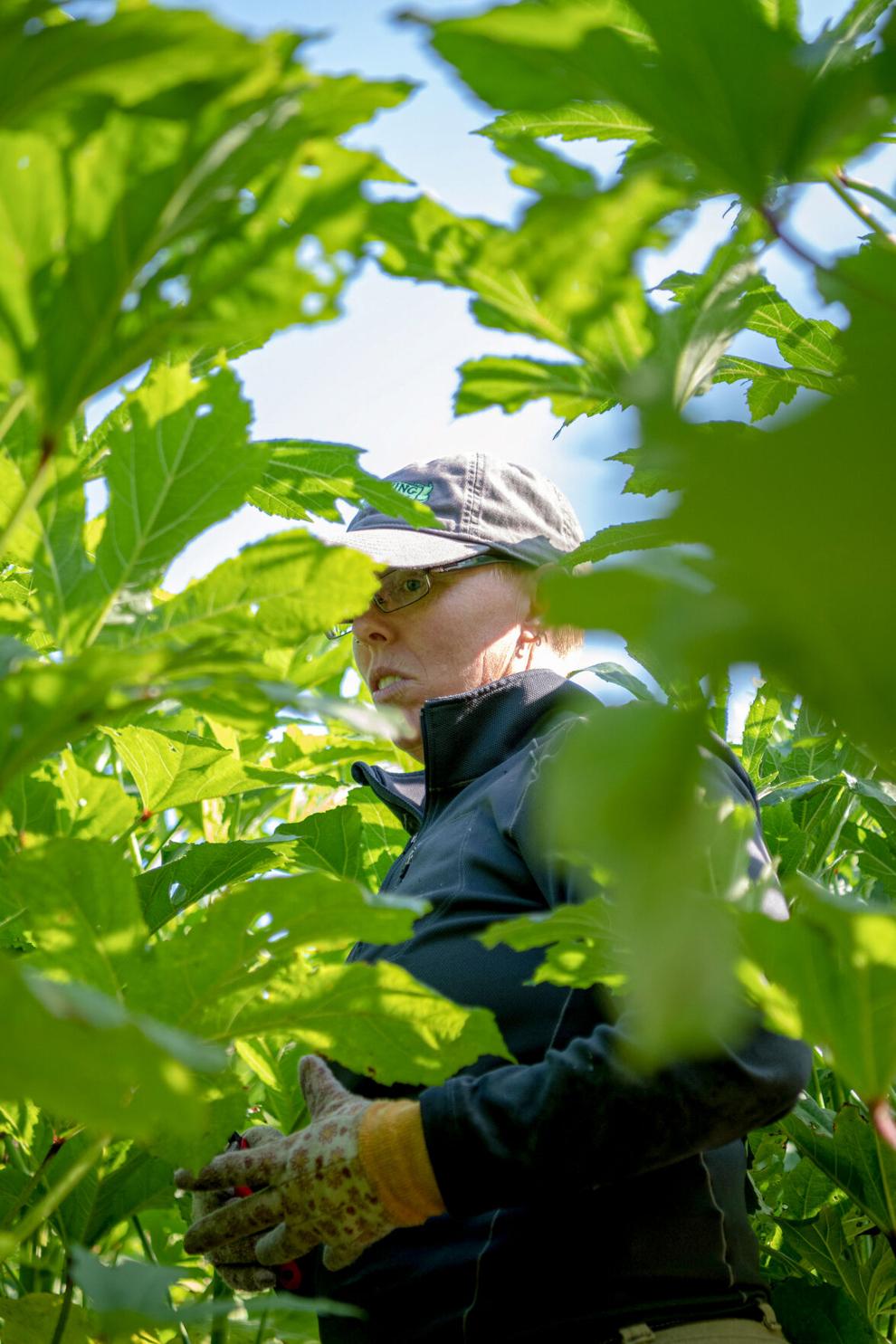 Because organic agriculture does not use synthetic pesticides, fertilizers or genetically modified crops, farmers often rely on mechanical methods that disturb the soil, Clark said. This can affect soil health and structure, reduce water infiltration and increase runoff.
Some of the impact can be mitigated by adding organic matter such as manure or plowing in cover crops, which are grown to benefit the soil rather than for harvest. Cover crops prevent erosion and boost nutrients and beneficial biota in the soil, as well as improve soil structure and increase water retention.
Graznak fertilizes her soil organically with alfalfa and cottonseed meal and pelletized chicken manure. She also buys dump truckloads of compost each year.
Crop rotation is also important for improving soil and reducing pests, diseases and weeds. Graznak keeps spreadsheets of what she's grown in each field to ensure she's rotating crops on a three-year schedule.
Happy Hollow Farm
The energy Graznak puts into improving the soil is evident in the quality of her produce.
A visit to the farm treats the eye to row upon row of healthy, fresh vegetables growing in a peaceful, bucolic setting along Little Splice Creek.
With four full-time and two part-time staff, Graznak has about 6½ acres planted in a variety of seasonal vegetables. At any given time that might include leafy greens, tomatoes, squash, turnips, carrots, onions and more. Graznak also grows flowers.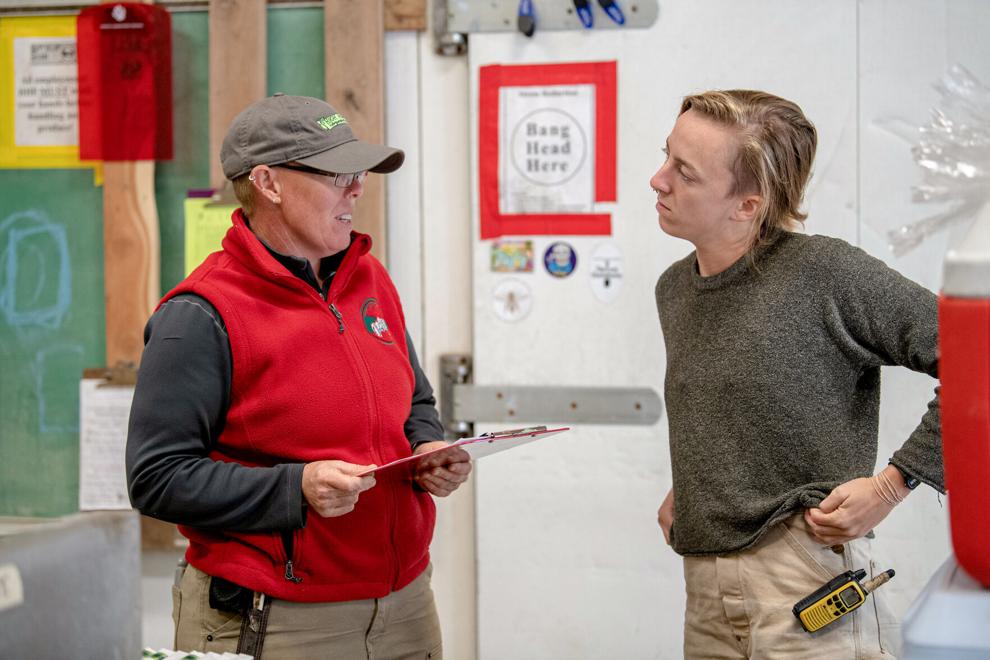 The crew convenes about 7:30 a.m. Despite the early hour, Graznak's exuberance is on full display as she talks about the day ahead and divvies up the work.
As the crew fans out on the farm to complete their assignments, Graznak joins two workers assigned to harvest vegetables.
Sharing stories and laughter as they work, the camaraderie is palpable as they pull up plump red radishes and bunch them for CSA shares and Saturday's market.
Their customers will be treated to stacks of colorful vegetables and flowers arranged attractively in her vendor stand.
Challenges and benefits
California has by far the largest number of certified organic farms — more than 3,000. They represent almost $3.6 billion in total sales, or 36% of the total U.S. value of certified organic agricultural products sold, according to the U.S. Department of Agriculture's 2019 Organic Survey.
By comparison, Missouri has 355 certified organic farms, producing close to $114 million in products. Organic vegetables, however, represent only a small fraction of this total with 11 farms and $166,389 in sales.
Haley Baron is the partnership and development manager at the Organic Farming Research Foundation based in San Francisco.
The foundation was founded 30 years ago to foster improvements in and widespread adoption of organic farming systems.
The foundation is conducting its seventh national survey of organic farmers. A 2016 survey found soil health to be the greatest challenge.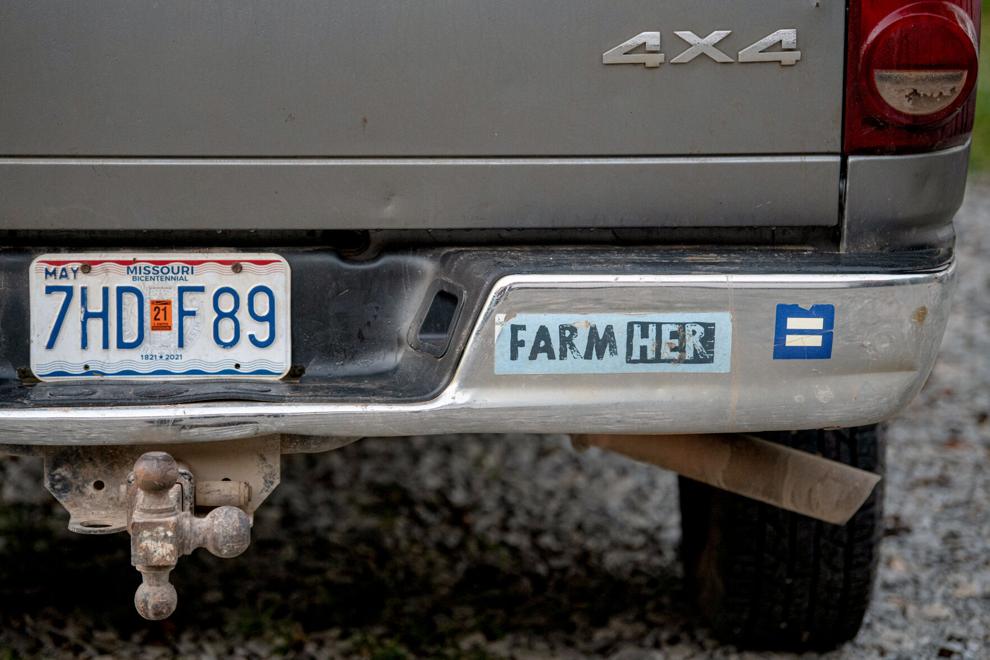 The foundation is building out specialized resources that consider regional differences. Everything it produces is free to farmers. It has 355 studies available on its website and publishes practical, science-based guides.
Baron notes that many of the environmental benefits of organic farming practices relate to climate change. Rich, healthy soils have potential to retain carbon and prevent its release into the atmosphere.
Organic farming can also improve soil health, making it more adaptable to weather extremes. Healthy soils retain more water during dry spells and absorb more water during heavy rains.
The foundation has focused some of its efforts on consumer education. With the hashtag #OrganicForClimate and a campaign entitled "A Path to Resilience," the foundation promotes understanding of the links among organic farming, soil health and climate change.
"We believe, based on the science, that organic farming can be a climate solution," Baron said.
Clark believes climate benefits are the most significant contribution of organic production.
"Some people will say it's reduction of pesticides, but I'm not in that camp," she said.
Boosting community
Graznak's Happy Hollow Farm brings people together. Shauna Marquardt is a friend and bought produce from Graznak before moving to Minnesota for her job.
"I had been looking for a CSA, so I decided to give Liz a try," Marquardt said. "I have known her kind of since she was in some of the foundational stages of building what she has done today, which is really impressive."
Marquardt said she enjoyed working shifts at Happy Hollow.
"There is certainly a sense of community with her CSA that I really appreciated," she said. "Part of that is (Graznak) is kind of a gregarious and outgoing personality, and always very welcoming and friendly. She treats all of her members as friends."
"I have been in awe of what she has been able to do, and I've just been so proud of her for how she has built a business that she dreamt of and how she has influenced agriculture in Columbia and in Boone County and surrounding counties," Marquardt said.
Graznak serves as a resource for other farmers, conducting workshops in Missouri and in other states.
"I've been farming long enough now that I've made it over the six-year hump," she said. "If you can make it to six years and you are financially still alive, then you're probably going to be OK, you're probably going to make it."
She said she likes talking to beginning farmers trying to start organic farms in other parts of the country. Her workshop topics in recent years have focused heavily on winter production.
Graznak has lots of high tunnels and has successfully grown produce during the winter. She has also given talks on the finances involved in growing vegetables. It doesn't take long to recognize her unbridled enthusiasm.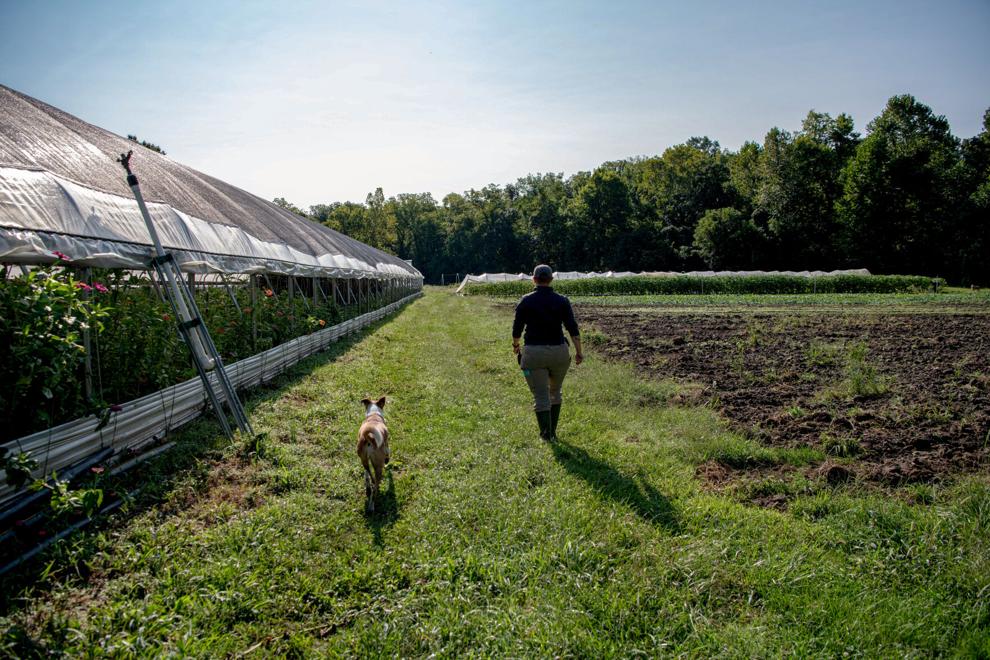 "I do love what I do. And I love the fact that we grow really healthy, beautiful food, and we get to eat it every day," Graznak said. "I've met some really cool people doing this, so that's pretty awesome."
Leanne Tippett Mosby wrote this story as a student in Science Writing for Journalism and Strategic Communication, taught by Associate Professor Sara Shipley Hiles. Tippett Mosby photographed this story as a student in the Picture Story and Photographic Essay, taught by Associate Professor Jackie Bell.