Congregations from Christian churches in downtown Columbia convened at the Boone County Courthouse Amphitheater on Sunday for the annual Blessing of the Palms.
Palm Sunday is a celebration of the day that, according to biblical teaching, Jesus rode into Jerusalem on a donkey in the week preceding his crucifixion and resurrection.
The service lasted about half an hour and consisted of songs, scripture readings and blessings by various religious leaders from St. Andrew's Lutheran, Broadway Christian, Calvary Episcopal, First Baptist, First Christian, Missouri United Methodist and First Presbyterian churches.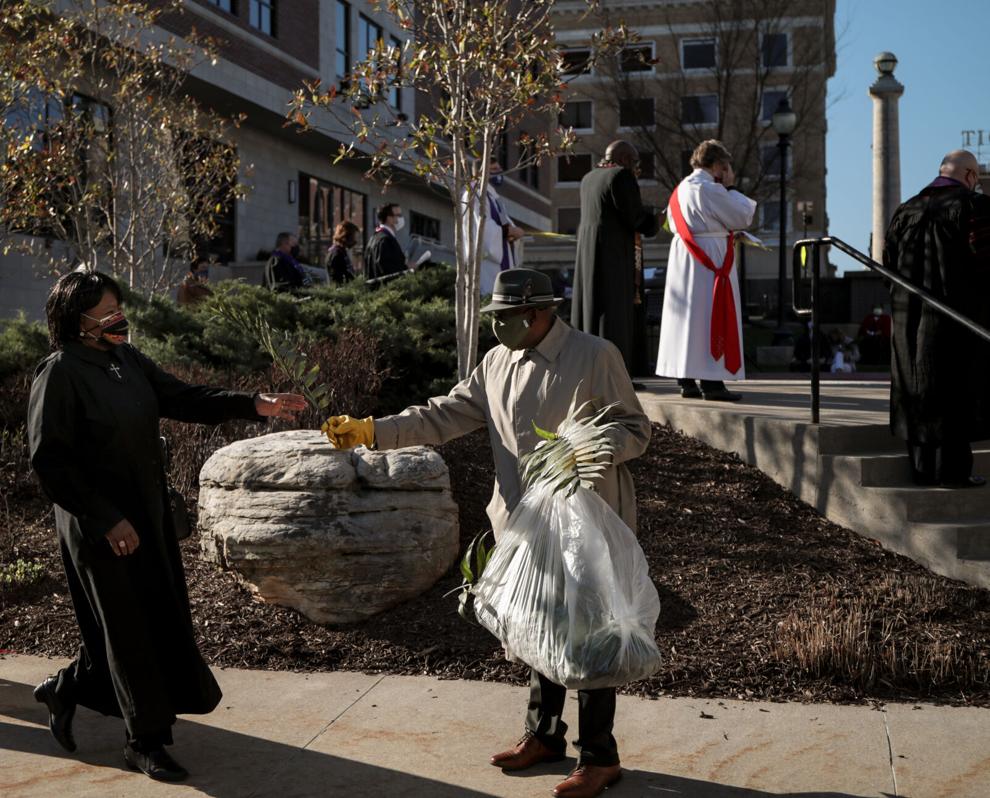 We come to prepare for the holiest of weeks.
We will journey through praise, with joy on our lips;
we will travel through betrayal, suffering, and death,
cradling hope deep in our hearts.
— Litany of Praise and Lament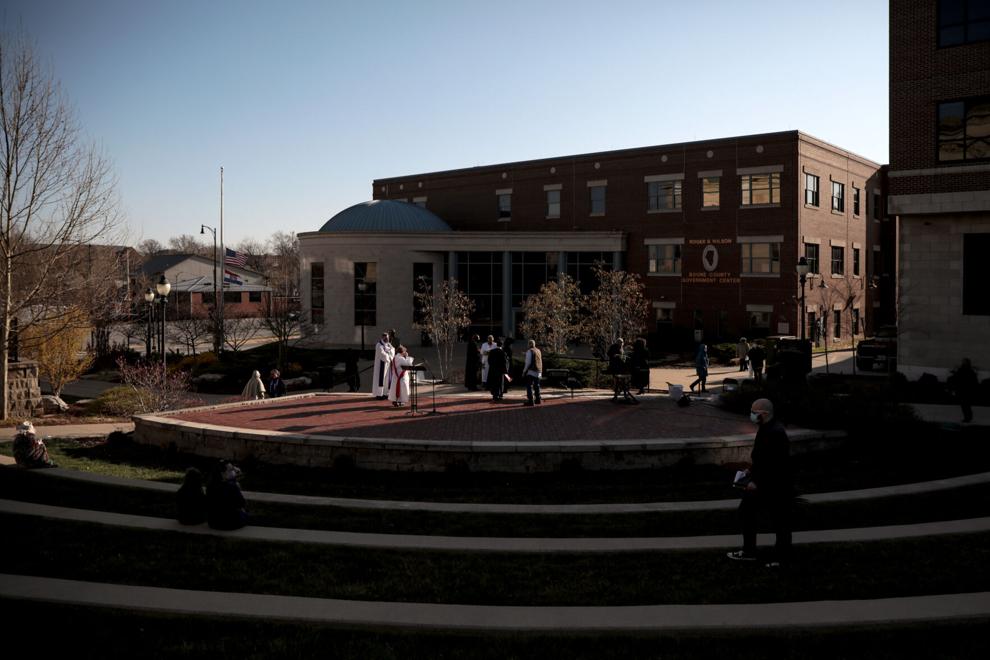 This holy day people of many faiths come together,
And we join together in once voice,
Praise to the living God, Hope for the world's redemption,
Unity of the spirits in the bond of peace.
— Palm Sunday Litany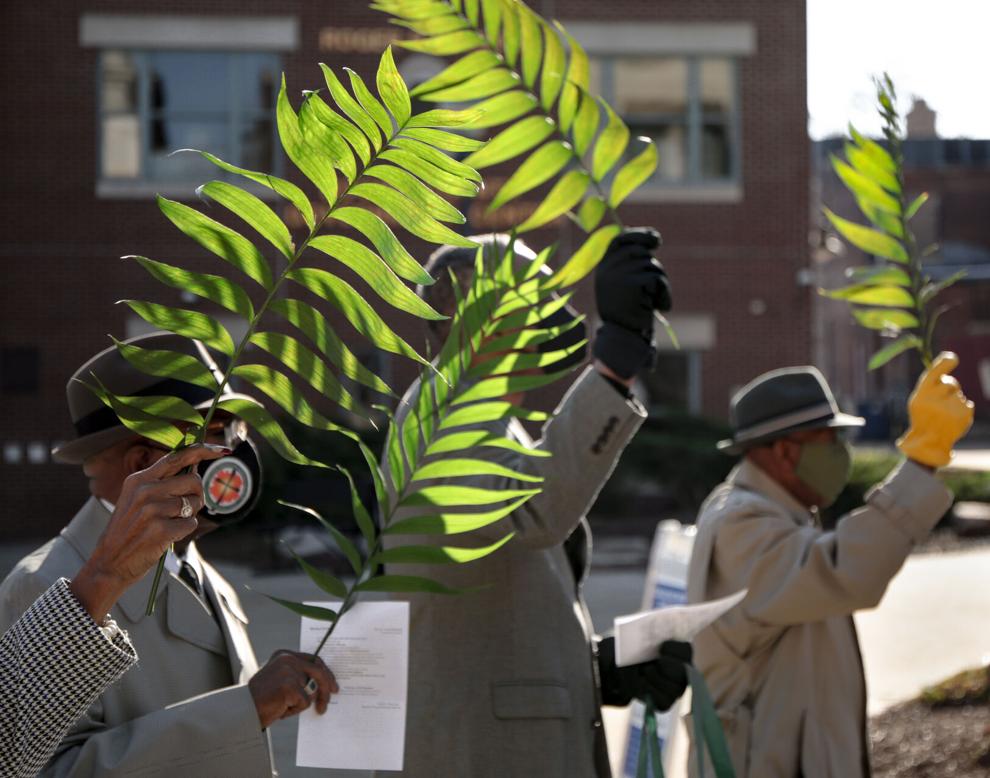 Let those branches be for us signs of his victory.
Hosanna! Hosanna in the highest!
Blessed is the one who comes in the name of the Lord!
Hosanna in the highest!
— Blessing of the Palms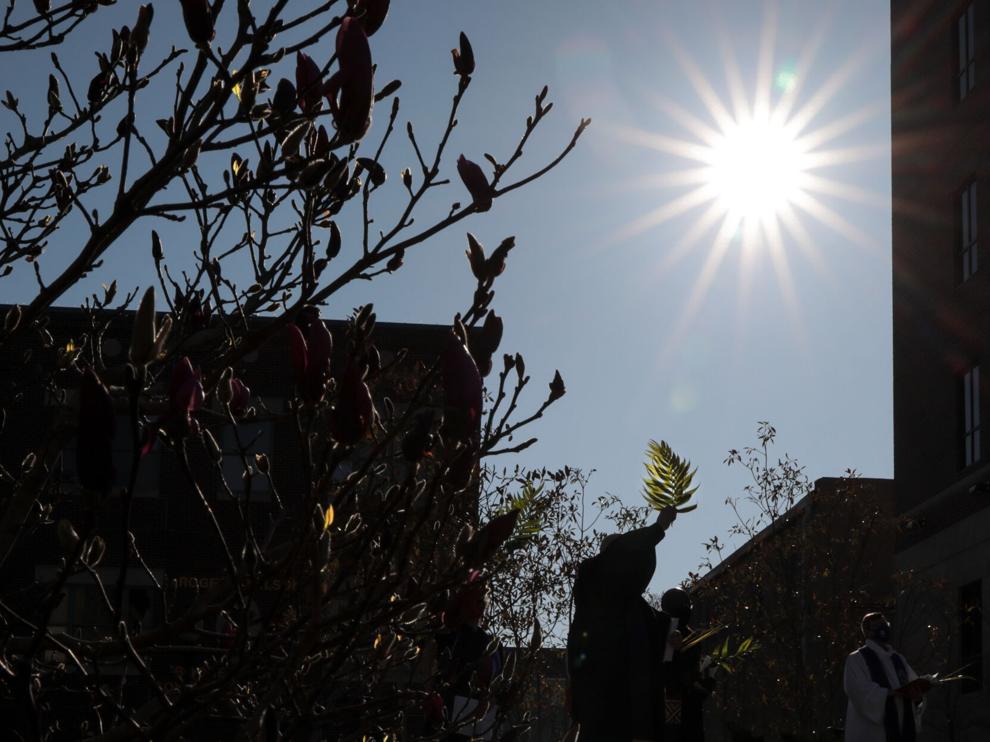 Setting aside all power, glory, and might, he comes;
Modeling humility and obedience for all of us.
— Litany of Praise and Lament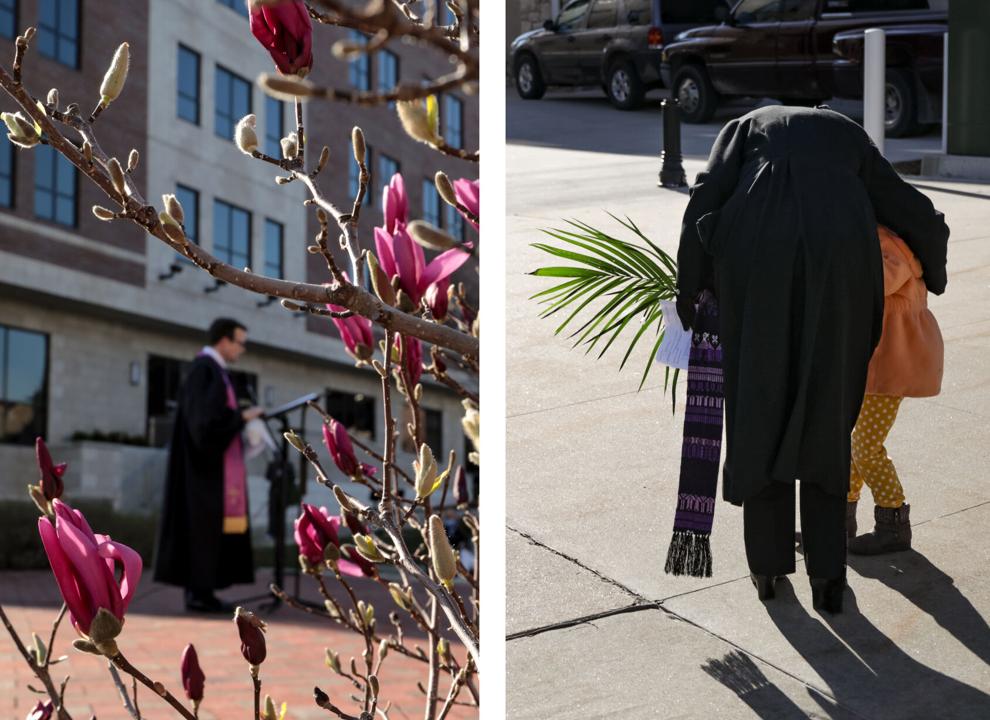 This day he entered the holy city Jerusalem and was
proclaimed King by those who spread their garments and
palm branches along his way.
—Blessing of the Palms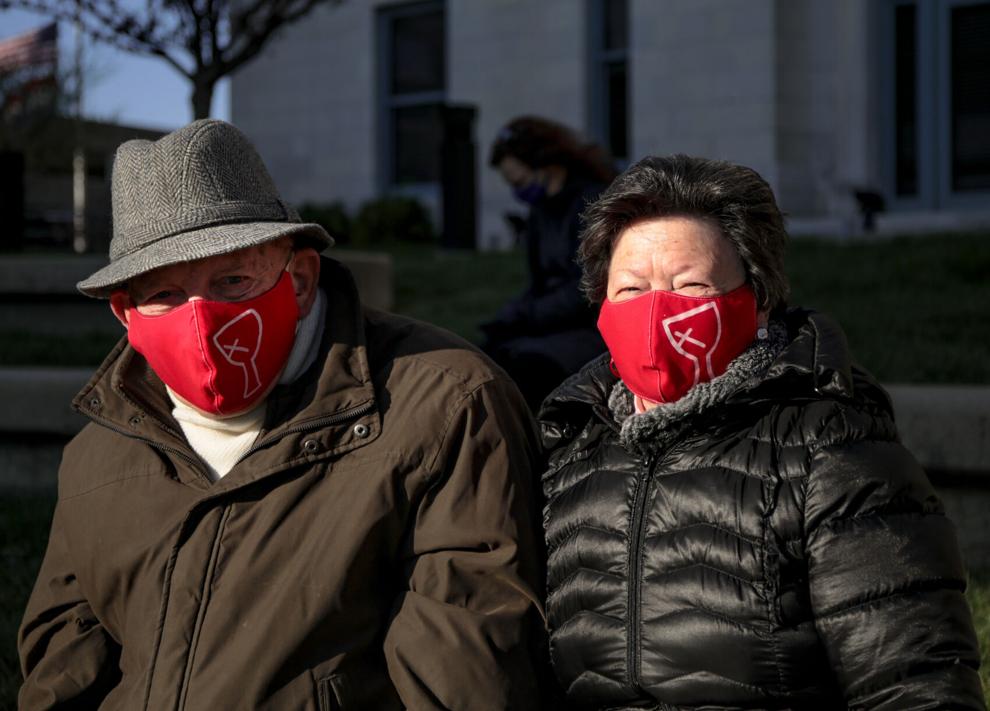 This is the opening day of the great drama,
Faith over fear, Hope over despair,
Life over death, Good over evil.
— Palm Sunday Litany
Let the people raise their palm branches high!
The Lord be with you.
And also with you.
— Blessing of the Palms
---
Photographs by Owen Ziliak. Produced by Jacob Moscovitch. Excerpts from the prayers recited during the service were provided by churches.