The MU class of 2021 made it.
These students walked onto campus this year not knowing how their final year would go. They split time among school, home and work — a balancing act made more complicated by a pandemic. When vaccines brought safety, normalcy creeped closer; they locked themselves in Ellis for hours on end, took a spring break trip and lounged around the quad with friends, masks off. Some were recognized for their dedication to campus organizations or their academic achievements or both. Some struggled, persevering anyway.
Last week, they raced from Jesse Hall through the Columns, completing their journey with a sip of lager and a post to Instagram. They finished their last classes in the dead of night, from their bedrooms and on a random Tuesday. And they're graduating while spread 6 feet apart, smiles hidden behind masks.
Their final semester was one where normalcy began to return.
The Columbia Missourian gave disposable cameras to seven senior journalism students and asked them to tell the story of spring 2021 for themselves. They gave us these pictures.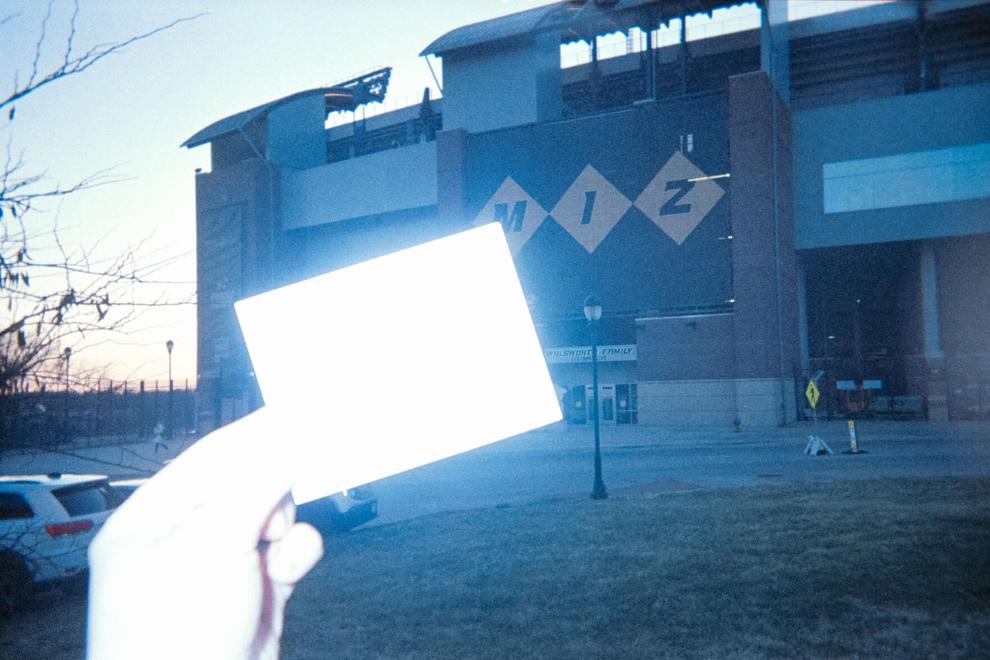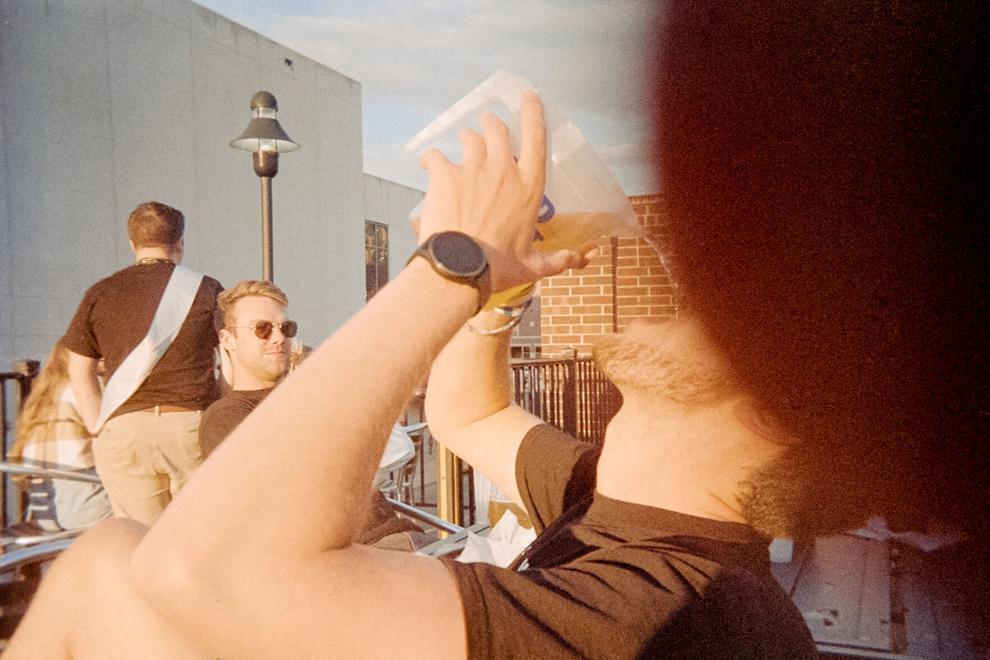 "Heading to my very first class at MU as a freshman on campus, I remember being breath-taken by the Columns. I walked past them on a beautiful August day and thought to myself, 'I've finally made it here. I hope I never lose the awe and pride I feel when passing these.'
"Now, as my senior year and time on this campus come to an end, I'm thankful to pass the Columns every time I do. Senior year didn't quite look the way we expected it to, but I'm filled with pride for my school and pride in myself when I look at those Columns. In my senior year, I covered Gov. Parson's reelection campaign, which had been a goal of mine since freshman year. I anchored my own newscast for KOMU-TV every Sunday morning, dreading the alarm but loving every second of giving people the news they need. I made new friendships and fell in love with my fur baby, Lily. I went through the whirlwind process of applying to and getting a job.
"This senior year, I've been through ups and downs, breakdowns and triumphs, tears of celebration and commiseration. But through it all, I know walking across that stage at graduation will mark the beginning of a new phase of life — a phase of life I'm only prepared for through the incredible lessons I've learned at Mizzou. And every time I walk past the Columns from here on out, I will be flooded with the incredible memories, life lessons and relationships that will stand the test of time. Just like the Columns. Thank you, Mizzou."
— Annabel Thorpe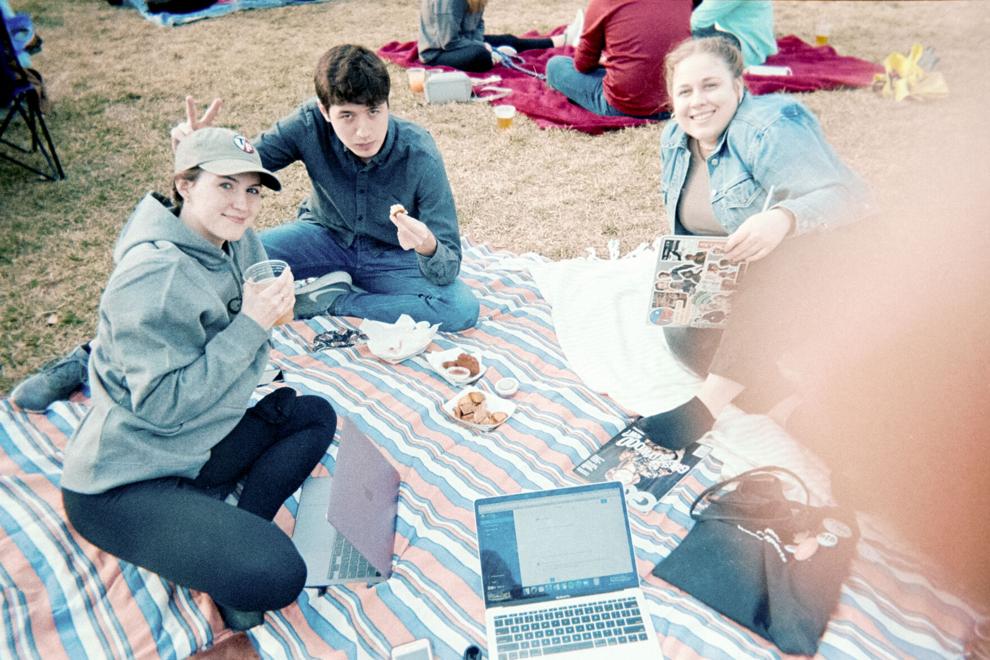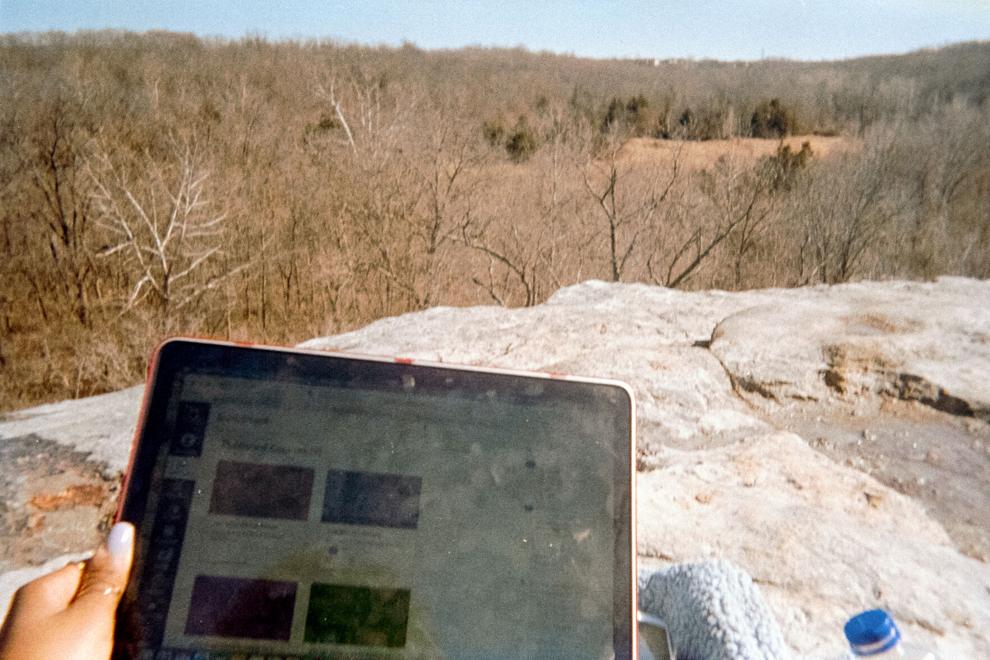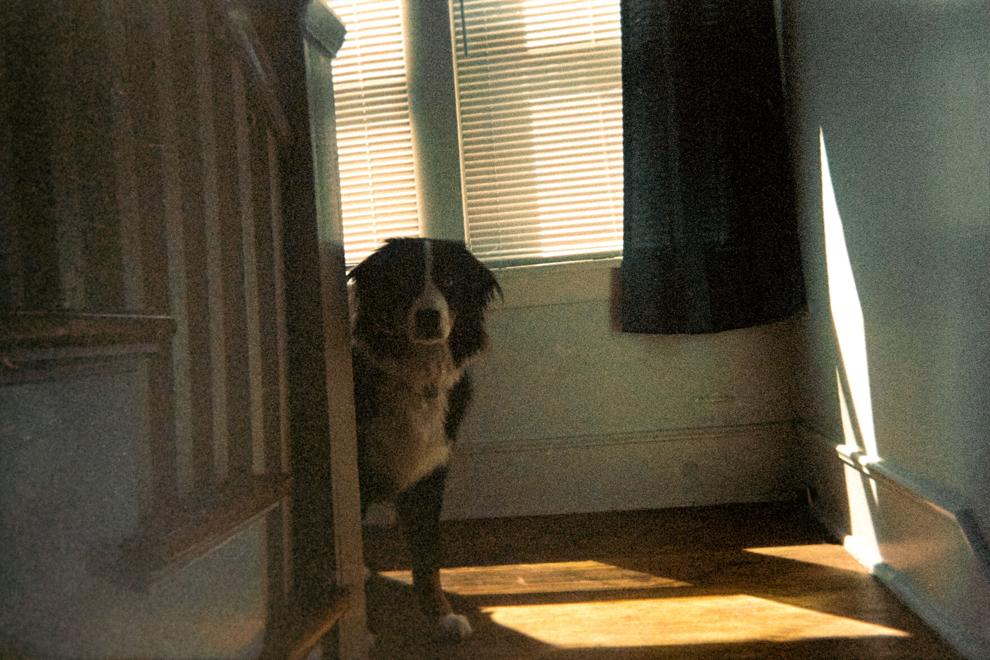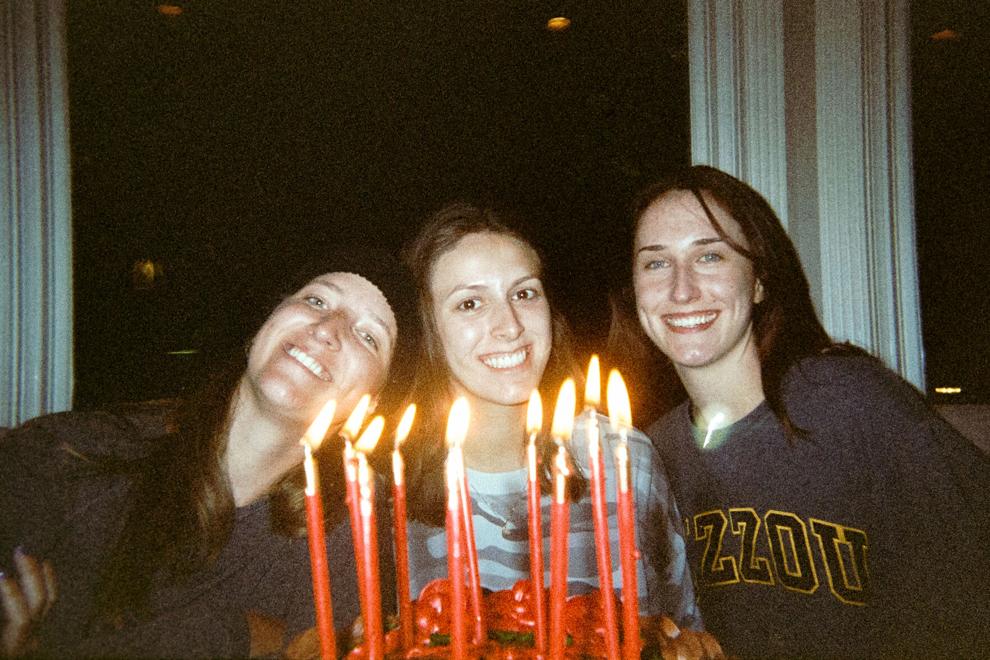 "I usually get a bit tearful when I say goodbye to my family and head back to Columbia. I'm an overly sentimental person, and even though they're only two hours away, the distance can sometimes feel insurmountable. This August, though, was different. I'd been quarantining with them for nearly three months straight, and we were all growing sick of each other. I couldn't keep living with them, but I didn't want to leave. It made me feel like a freshman again: walking into unknown territory, ready to figure things out for myself, reaching for a hand to hold.
"Luckily, there were more than enough outstretched hands when I returned to Columbia. Working at the Missourian meant getting to socialize with my friends on a regular basis. The physical room of the 'photo bubble' spread far past Lee Hills Hall, as many of us formed our own small COVID bubbles with one another. We were isolated, but we were never really alone.
"Now, as vaccines have raced to market and cities are reopening to full capacity, it feels like this chapter of life is drawing to a close. For that to coincide with finishing my undergraduate career feels like fate — less so when paired with my decision to stick around and get my master's. I've made a new home here, more so in the last 15 months than ever before. Nowhere would be better to wait out the potential end to our global nightmare than where I am right now."
— Madi Winfield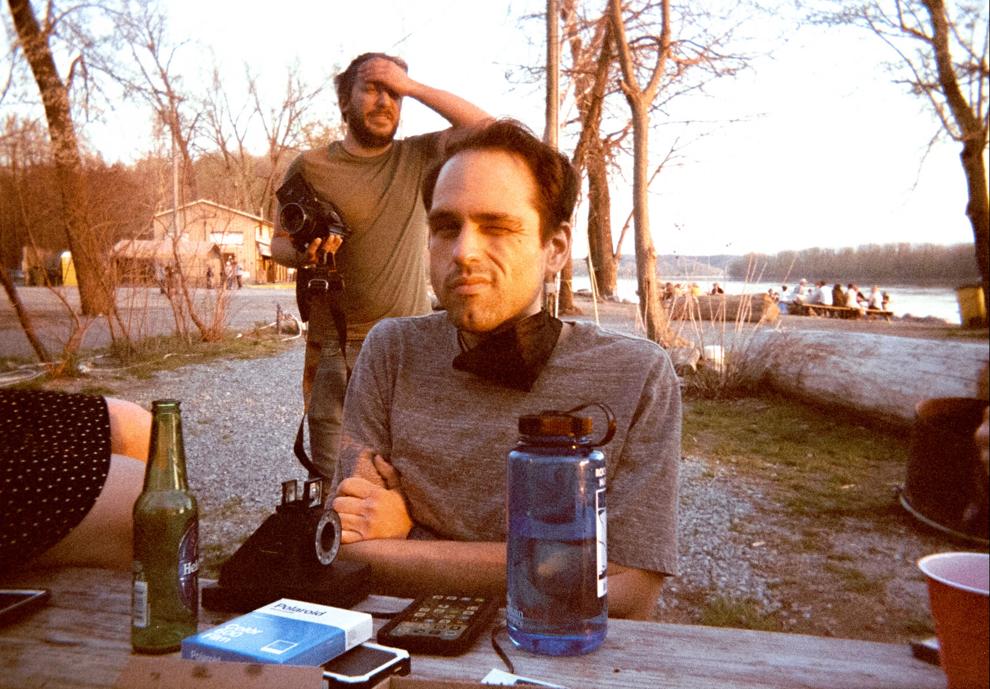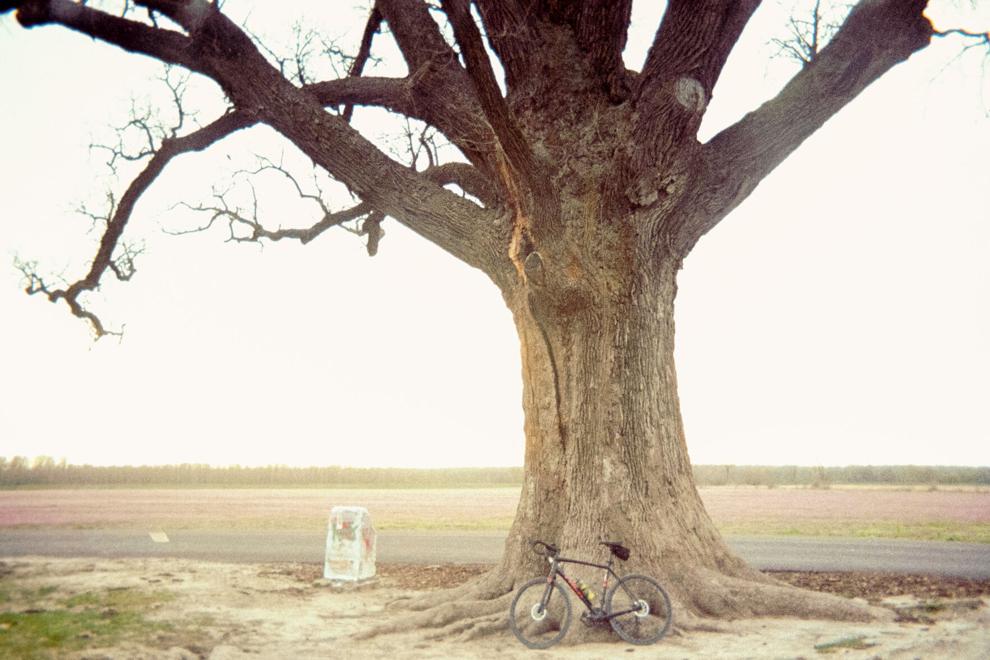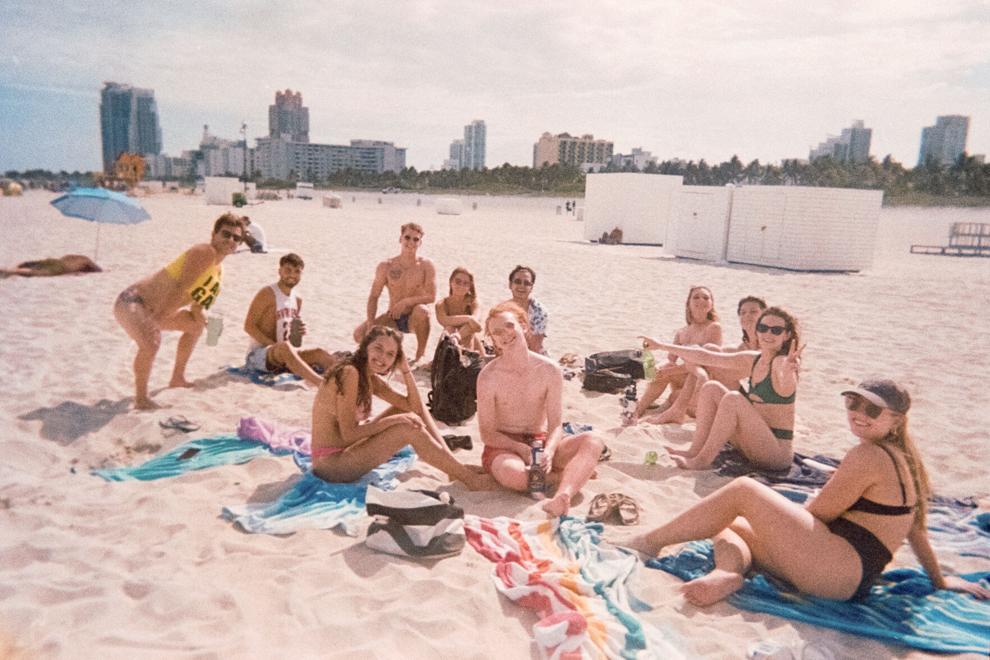 "The closer we get to the end of the semester, the more people ask, 'Are you ready for graduation?'
"Honestly, my answer is yes. Not because I haven't had a good college experience or because I want to leave Columbia behind; it's more because I've felt like college has been over since last March. I took for granted being able to walk across the quad and run into friends and acquaintances. I miss milling about around strangers or people I vaguely recognize from a freshman year Spanish class. That's a huge part of what makes college a unique environment, but until it was taken away, I had never thought about it.
"Still, I've been fortunate through this pandemic. None of my family or close friends got sick. All of them have now been vaccinated.
"Because of that, I've still been able to enjoy my senior year and savor the last few weeks I have with my friends in Columbia. We've spent the year bingeing TV shows, playing catch by the Columns and buying cheap wine at Aldi to pair with pasta recipes from TikTok. It hasn't been what I expected, but it has been fun.
"I'm ready to graduate, but I feel the way I felt when I graduated high school: like I'm skydiving. It's excitement, but it's also fear. But still, I'll jump."
— Christina Long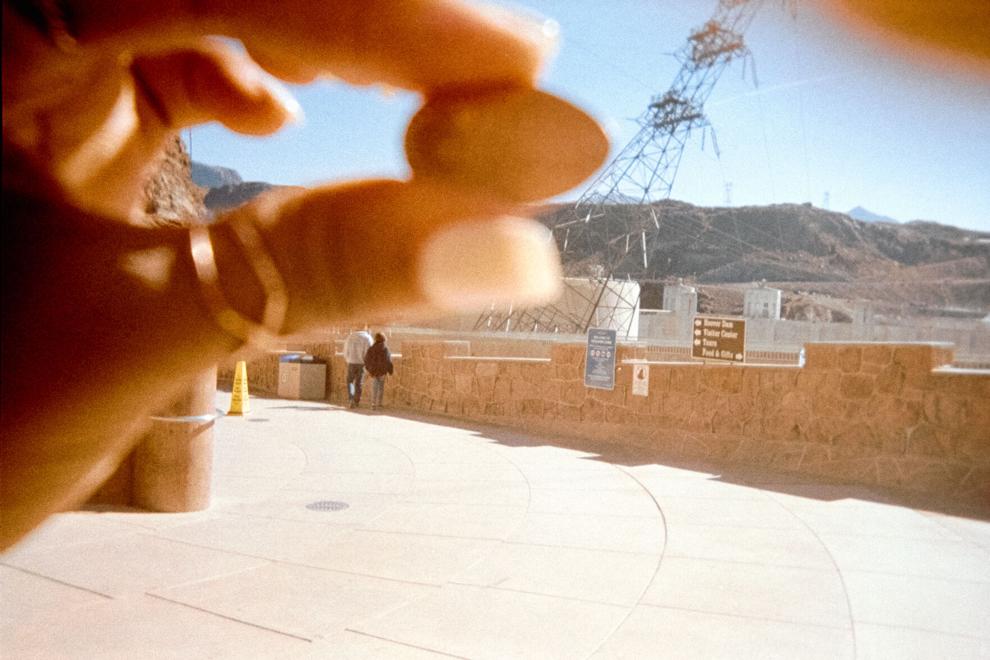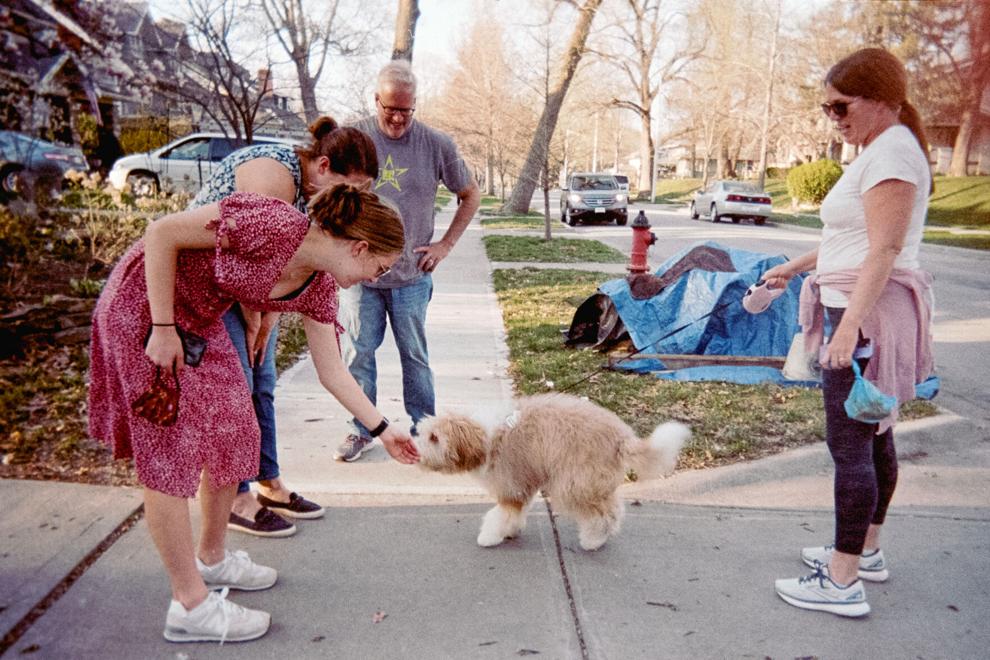 "For most, graduation means happiness, the end of a phase and the beginning of another, but not for me. Obviously, there is a relief of finishing college, but the anxiety of not having a job or a plan for the next few months overcomes the happiness. Many people have told me not to worry and say that I am young. They give examples about themselves or someone they know who didn't have an internship or a job after college. I know they are trying to help, but it doesn't.
"In 22 years, this is the first time I've had problems like this, pushing me to look for help. However, I can say that professionally I have improved a lot this year. I have always been undecided on what I wanted to do in my career, but classes I took this year changed that.
"I have also made friends that I will keep in contact with for the rest of my life. I will always remember the many nights that 'photo fam' spent at Lee Hills Hall, the photojournalism building, working on photo projects.
"In some way, this year prepared me a lot for the real world. School was just a step toward it."
— Marco Postigo Storel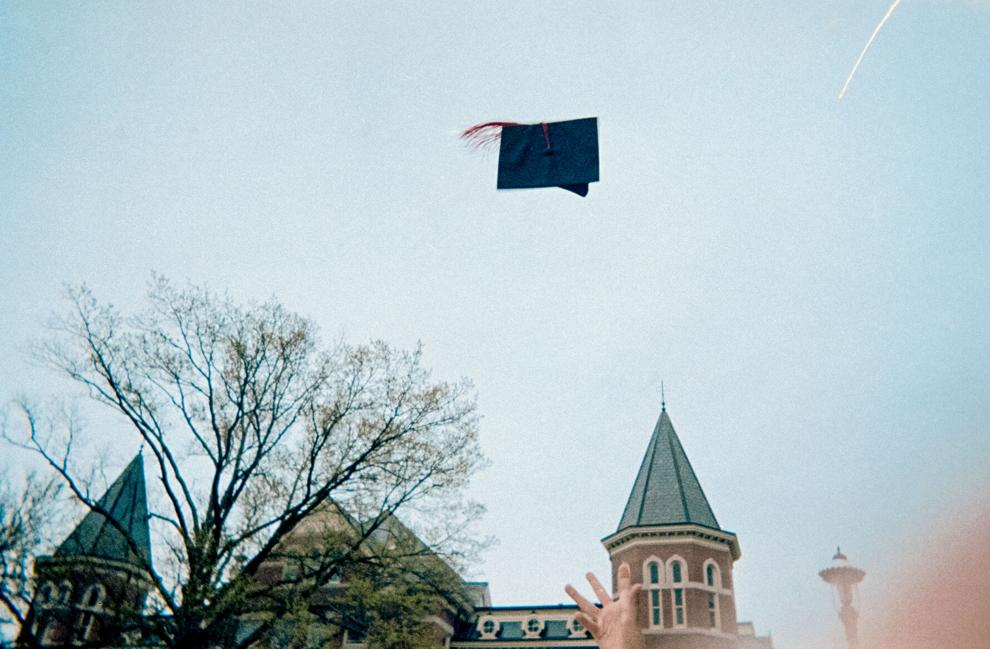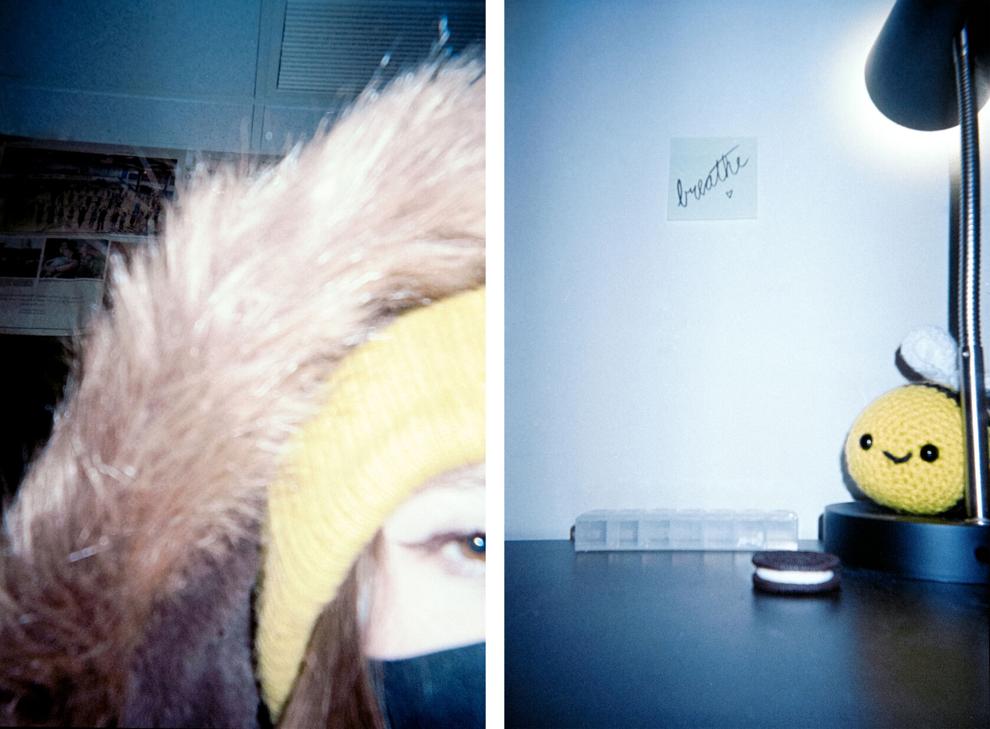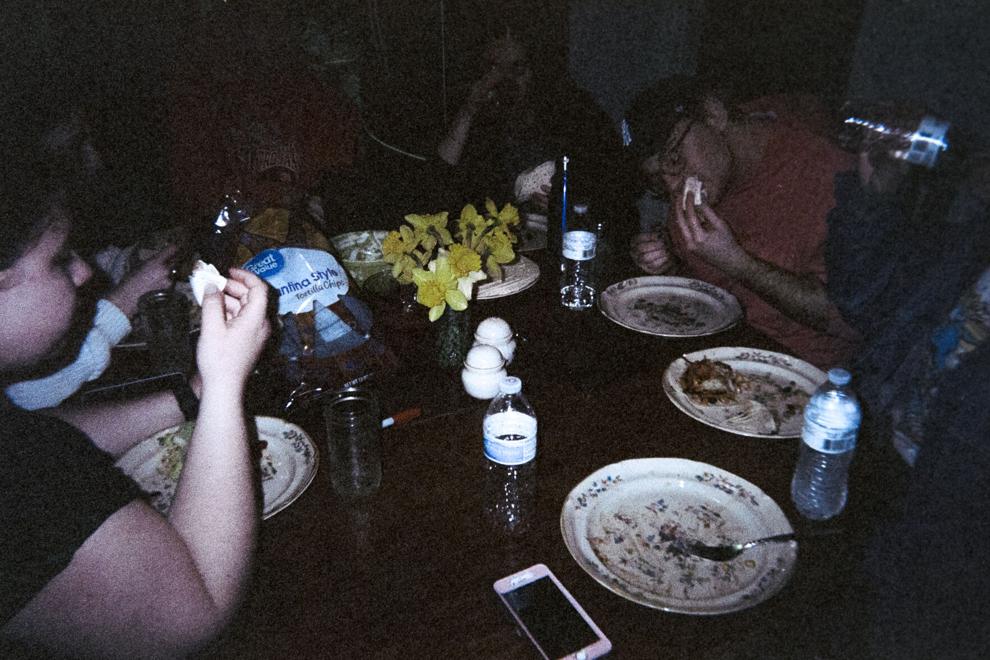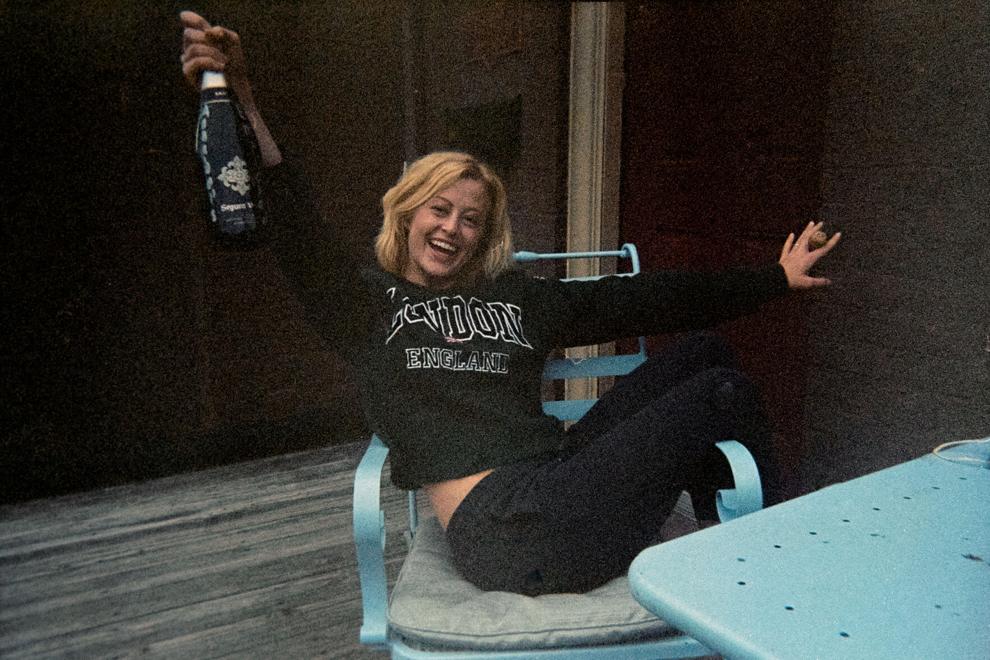 "What was senior year at Mizzou like for me? I never thought I would answer that question. For the longest time, I struggled with being so far from home and being accepted by people on campus; I was ready to transfer back home. But once I found my community among Black Mizzou, my sorority sisters and my friends, I can say I'm sad to leave.
"Even with COVID-19, this year was so special to me. I made more friends and memories than I ever thought I would. I took trips with people I love and had many great nights with my little sister and our adopted puppy, Luna. I discovered so many new spots in mid-Missouri. I served as president of NABJ and earned the title of Mizzou '39, both dreams of mine since coming to campus.
"Of course, these pictures I captured only show the highs of senior year. Off camera, I definitely struggled with my mental health. Every time I tried to fill out a job application, I would have an anxiety attack and was ashamed to tell even my best of friends.
"But now, I am graduating from the world's number one journalism school and am comfortable, even excited, for a summer to relax and figure out where and how my career is going to begin. When I shed a tear as I cross the 'stage,' it'll be because I'll be forever grateful for the people who helped me make my time here so special, more than they'll ever know."
— Erin Davis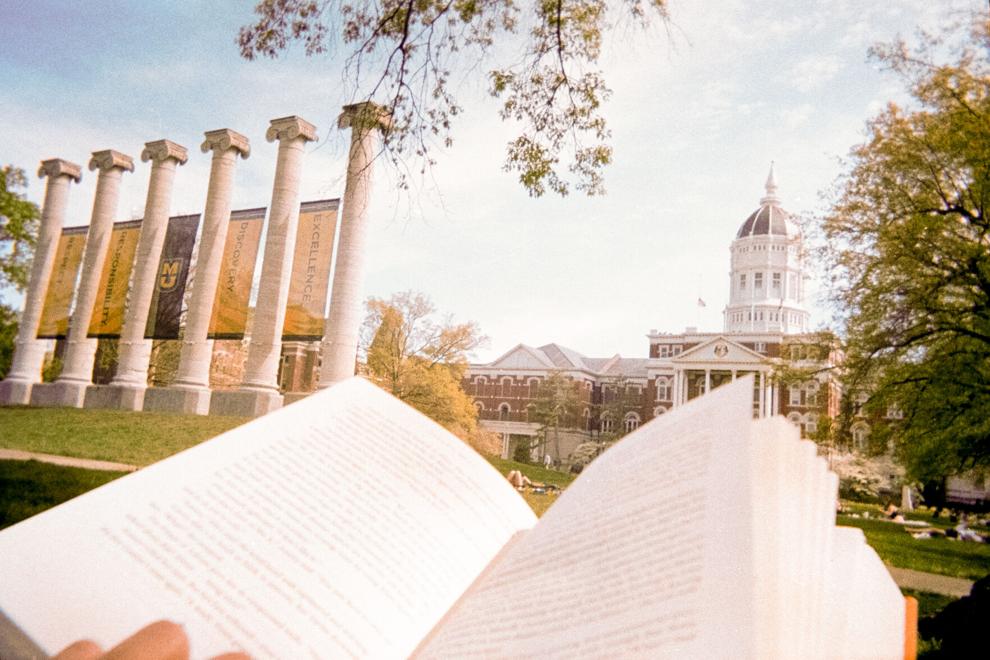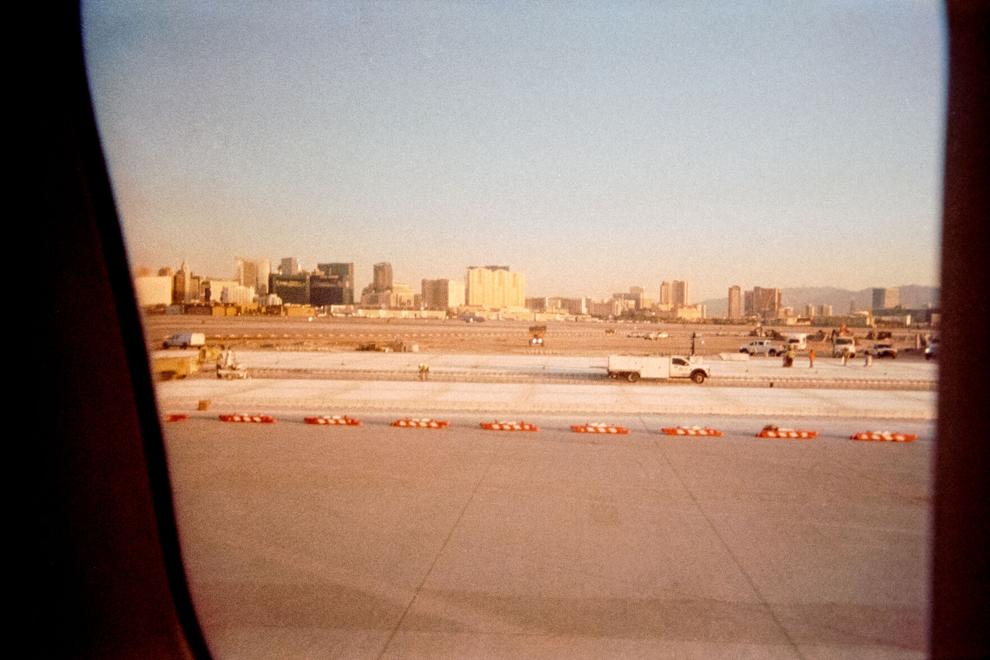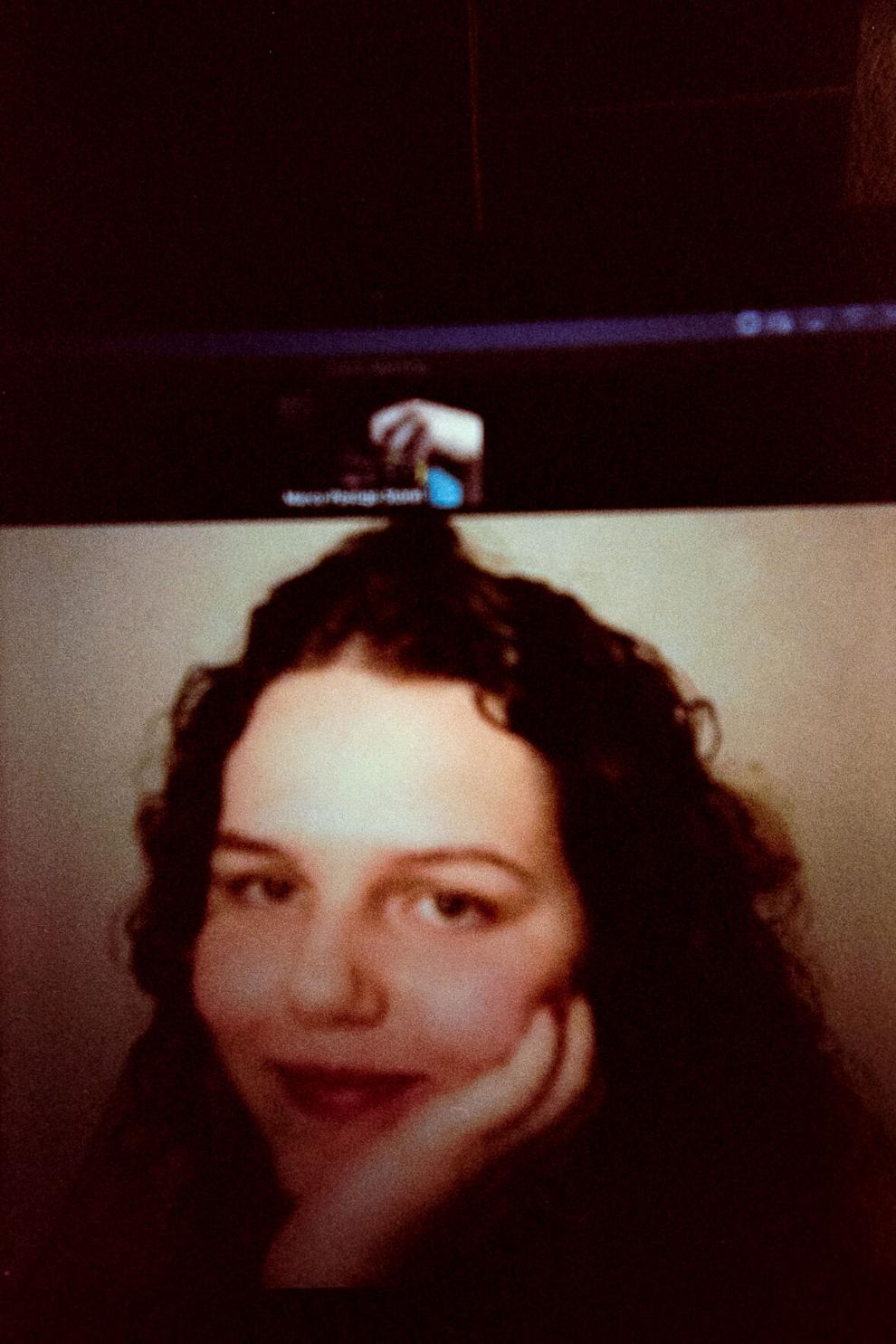 "While I was under the impression that my last year at Mizzou was going to be miserable due to COVID-19, I was proven wrong.
"I had the privilege of living with some of my closest friends, and we all made the most of staying cooped up. We threw house parties where only the eight of us could attend — ranging from rodeo-themed to relaxed game nights. 
"During my second semester, I got to start my experience as a photo editor for the Columbia Missourian. And what a wild ride it has been. I feel like it is all-consuming. I spend so much time in the photo bubble that I can't imagine what it's going to be like when I don't have my shifts every week.
"I have not had time to process the fact that my time at Mizzou is almost done. I don't think I will ever come to terms with it."
— Kit Wiberg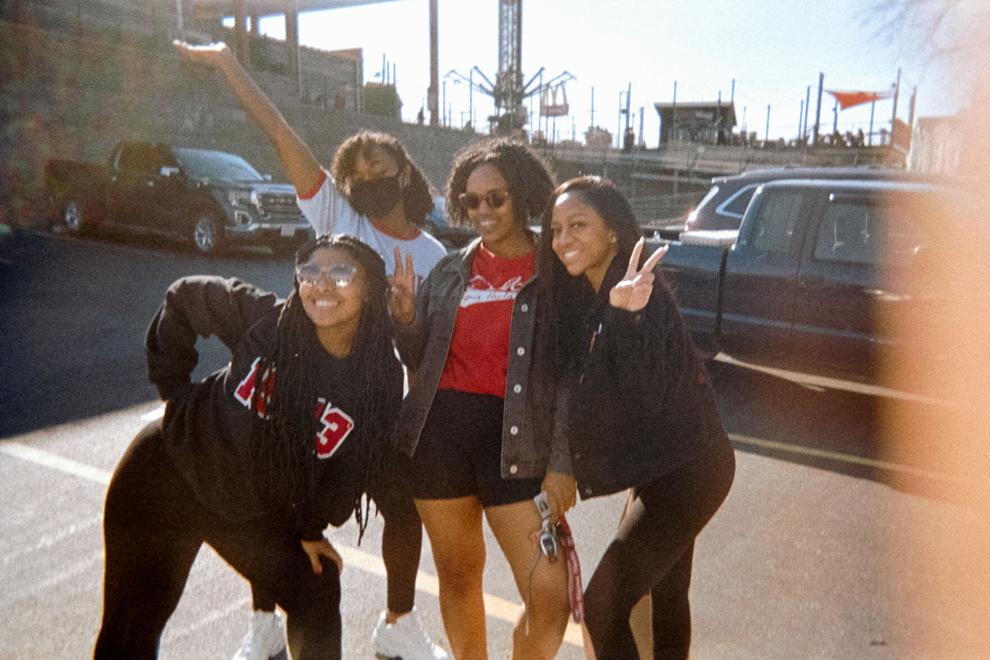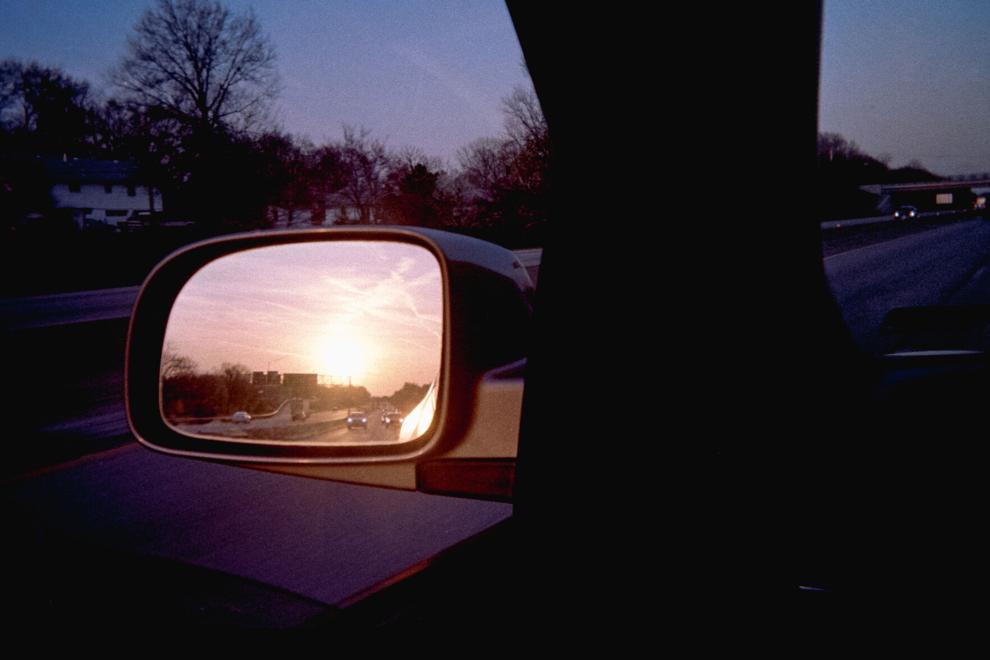 "I can imagine the multiple ways my senior year could have gone differently without the pandemic, but that's all it will be: my imagination. So, I decided not to look at my last year in college as something that was drastically changed by this virus. Of course, it has definitely impacted me, but there's so much more to my year than what COVID took away from me.
"It didn't take away my movie nights with my friends, even though they were online. Or the nice dinners I cooked with my roommates, all the new music I listened to or the books I read. I still presented my capstone and took all of my exams, and I'm still graduating.
"It went by way too fast, like it's supposed to. I got stressed out thinking about my future and upset at the thought of leaving my friends, just like it's supposed to. So even if this wasn't the senior year that I thought of when I was a freshman, it was my senior year. And I'm glad I have these pictures to remember it by."
— Mariana Labbate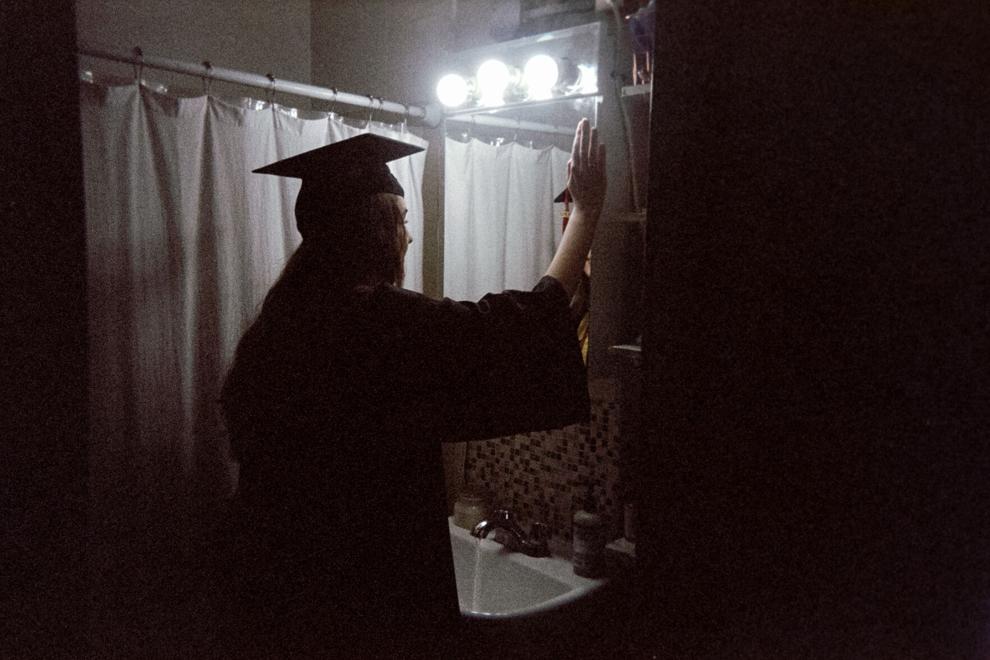 Photos by Erin Davis, Mariana Labbate, Christina Long, Marco Postigo Storel, Annabel Thorpe, Kit Wiberg and Madi Winfield.
Produced by Jacob Moscovitch and Tristen Rouse.
These pictures were made using disposable film cameras. Each student's words have been edited for clarity and length.