PHOTO GALLERY: Athletes, fans march for racial justice
Missouri student-athletes and fans marched from MU's columns into Memorial Stadium on Wednesday for March with Mizzou. The march, organized by the Black Student Athletes Association, was a call for racial justice in the names of George Floyd, Breonna Taylor, Jacob Blake and other Black Americans injured or killed by police. Once at Memorial Stadium, leaders of the march took to Faurot Field to make speeches and led a five-minute silence. 
Leaders with MU's Black Student Athletic Association stand on the steps of Jesse Hall
A marcher looks back down Tiger Ave. during the "March With Mizzou" protest on Wednesday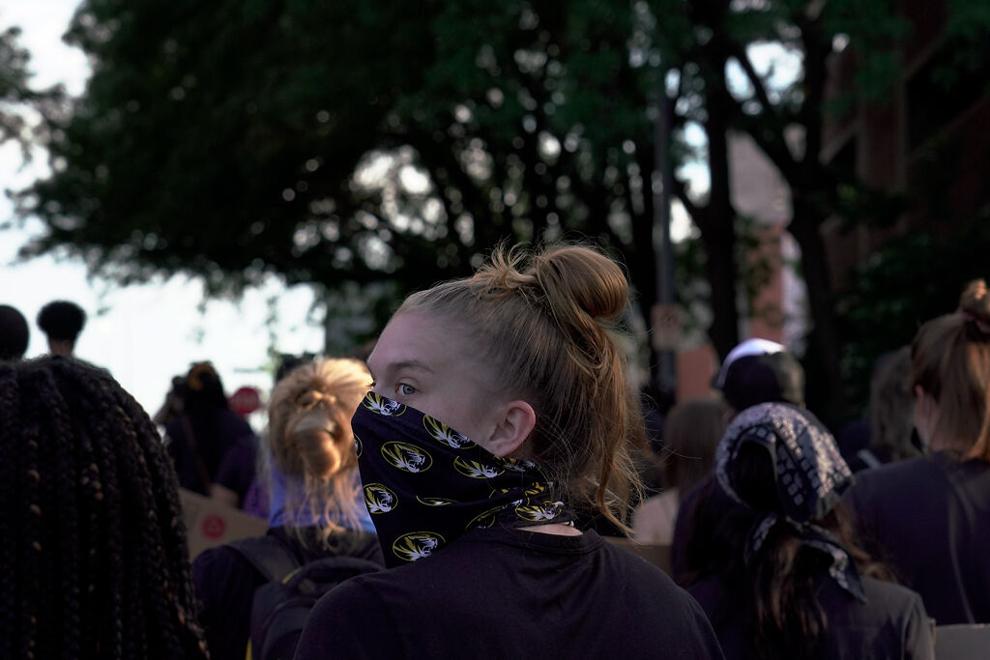 Cason Suggs, center, leads hundreds of protesters down Tiger Ave.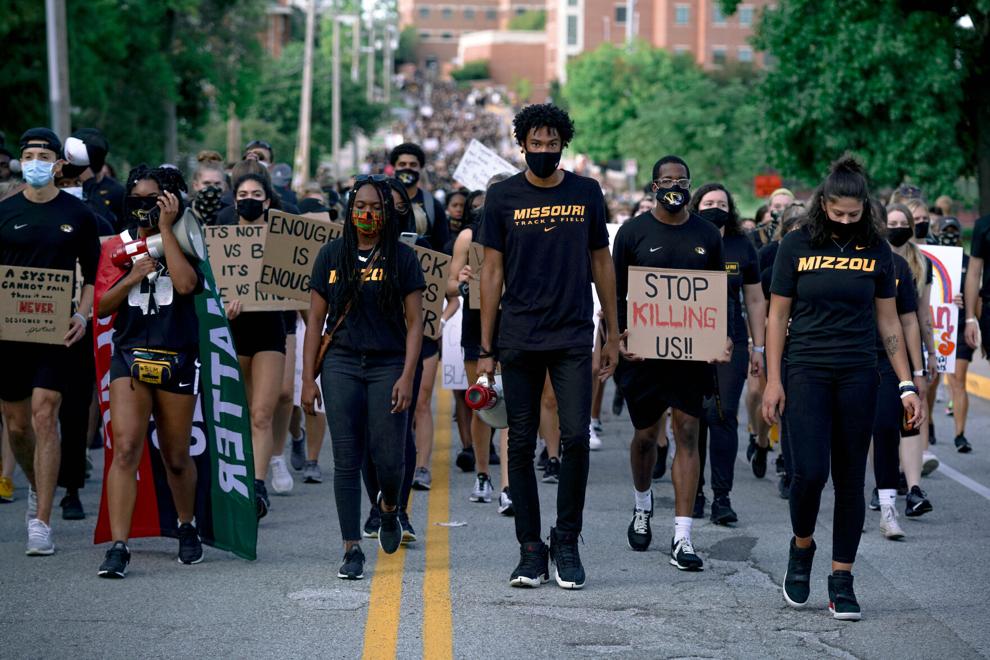 Protesters march through campus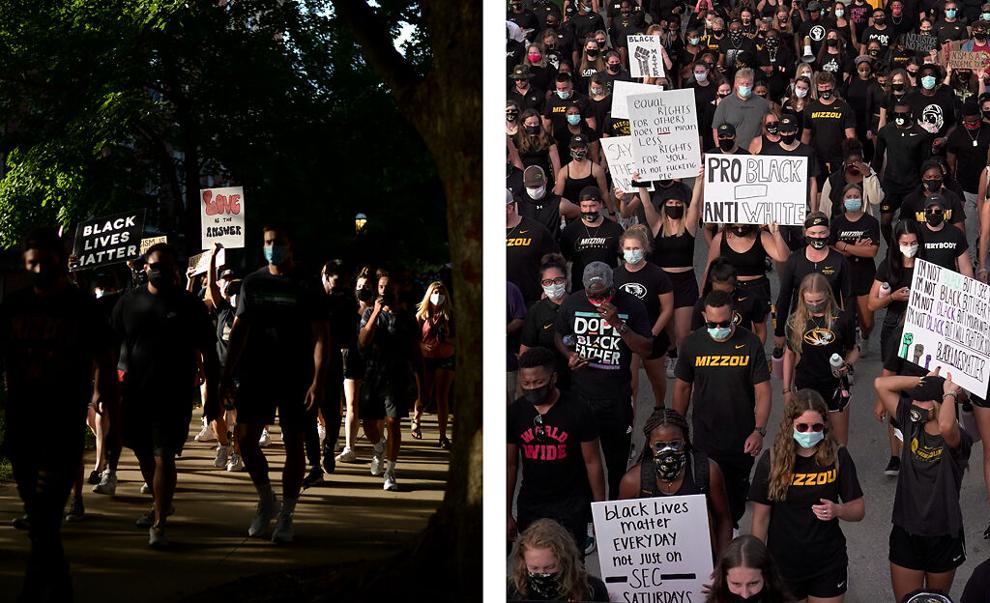 People march through the tunnel under East Stadium Boulevard toward Memorial Stadium during March with Mizzou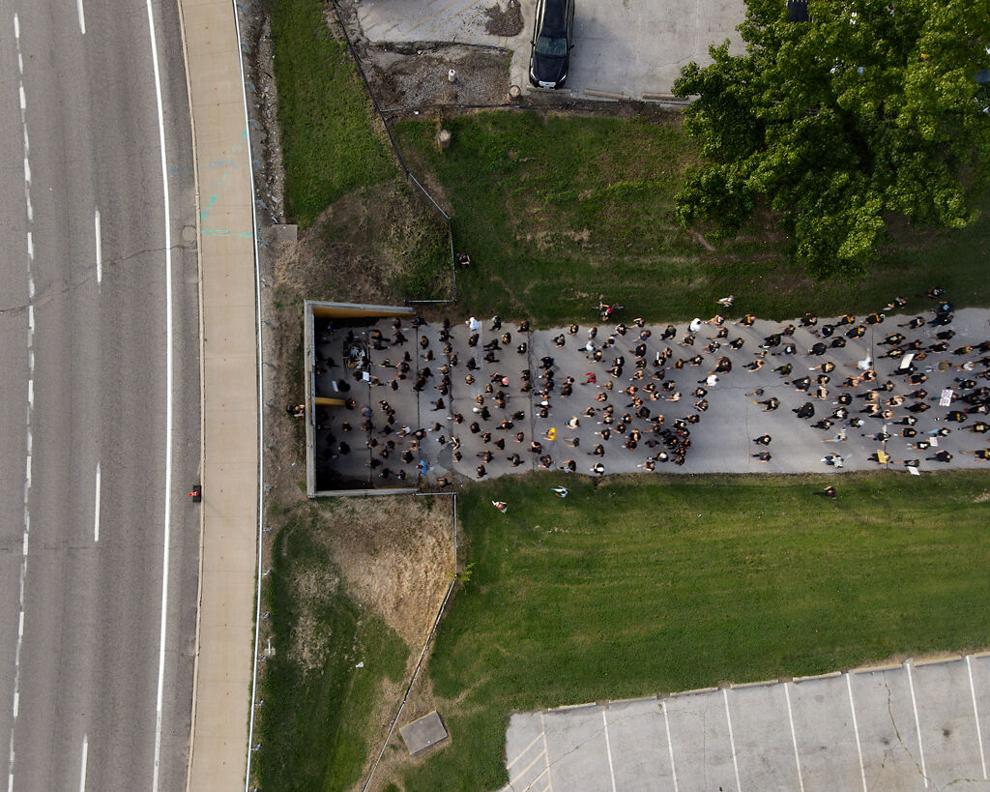 A protester walks through the tunnel under Stadium Blvd. towards Memorial Stadium during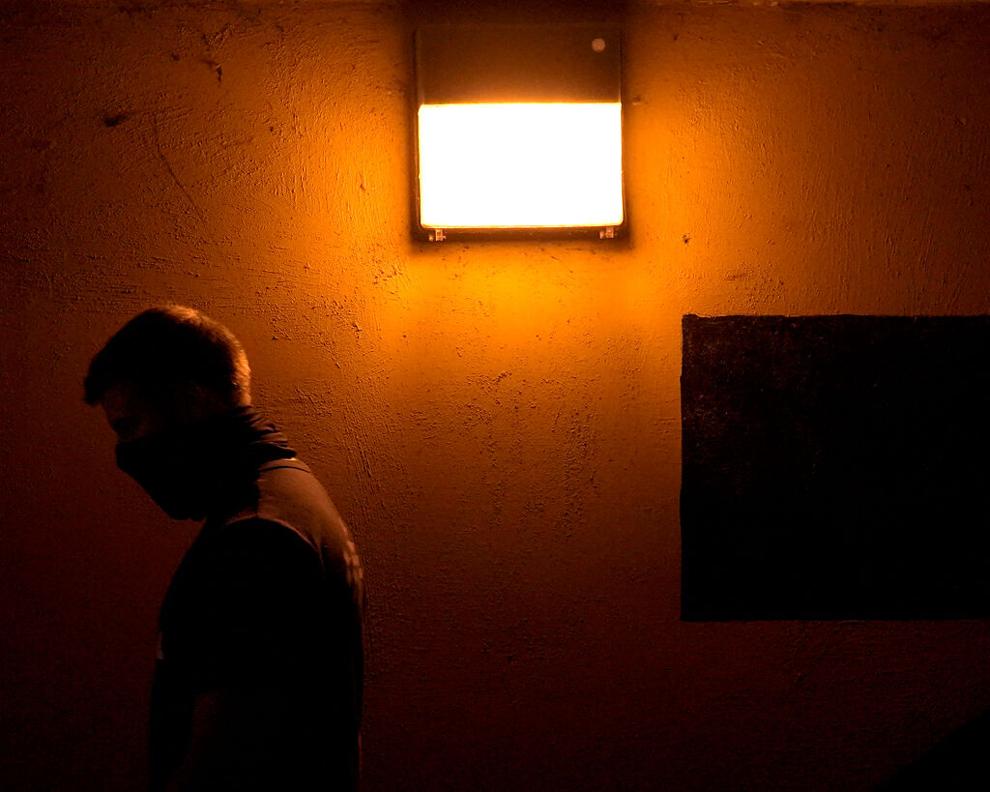 March with Mizzou crowd walks towards Faurot Field on Wednesday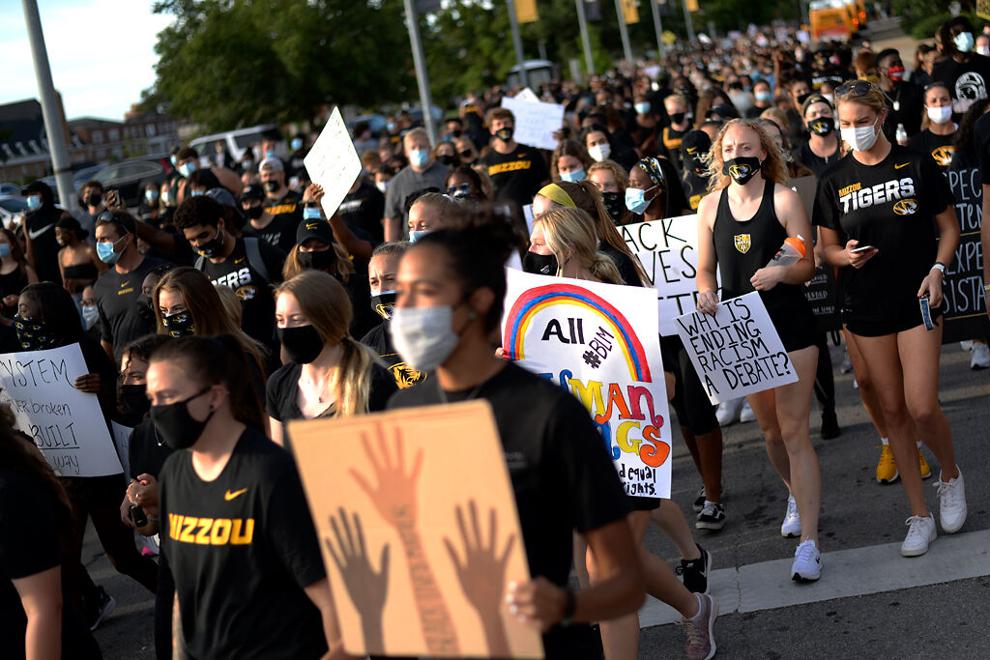 Protesters make their way to their seats in Memorial Stadium after the march on Wednesday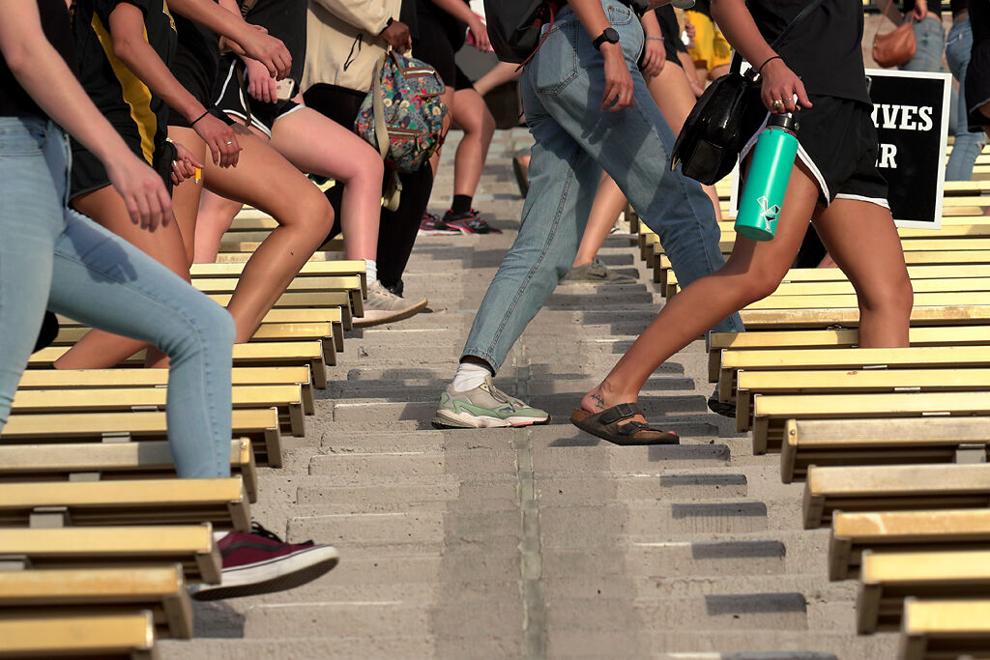 Missouri sophomore soccer player Eryka McIntyre addresses the crowd inside Memorial Stadium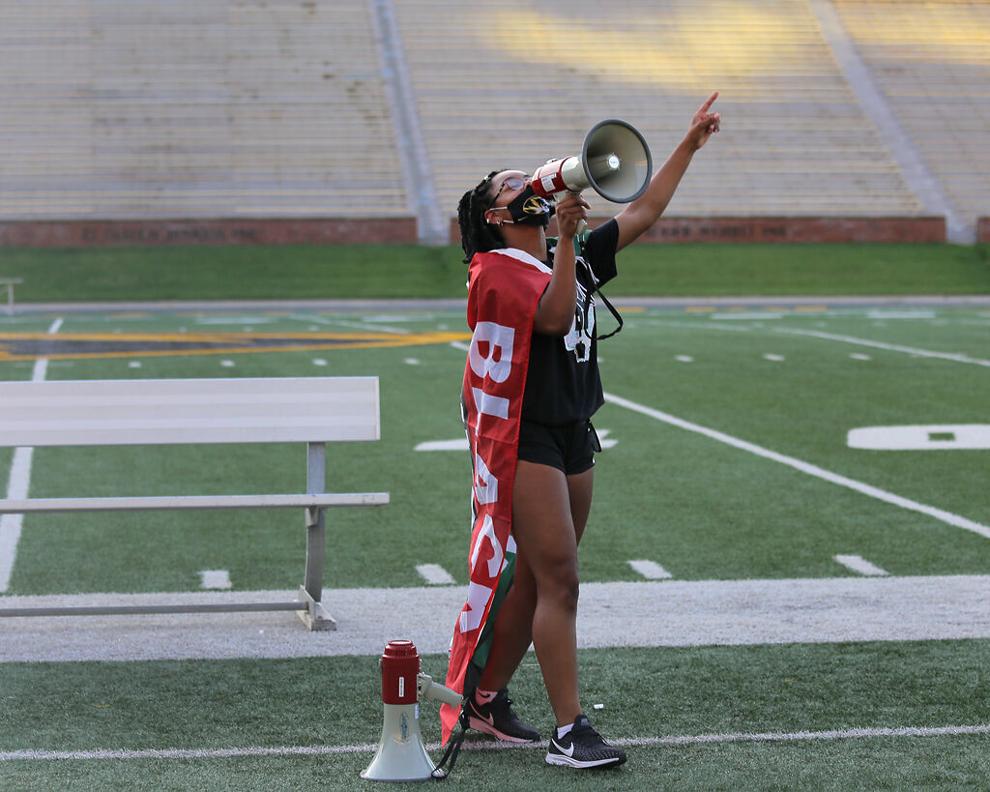 Imari Perrigo, Dominic Perrigo and their daughter Darielle, 4, take a picture of event speakers