PHOTO GALLERY: Continued Gun Violence prompts gun reform debate
Congressional Republicans are waiting for the White House to chart a path forward on gun violence legislation, Senate Majority Leader Mitch McConnell said Tuesday, effectively putting the burden on President Donald Trump to decide the GOP's legislative response to the spate of mass shootings that included another deadly attack in Texas over the weekend. The shooting reference ooccured in Odessa on Saturday, Sept. 2.
Photos and Text by Associated Press. Edited by Jeffrey Zide.
In this Feb. 15, 2018, file photo, people attend a candlelight vigil for the victims of the shooting at Marjory Stoneman Douglas High School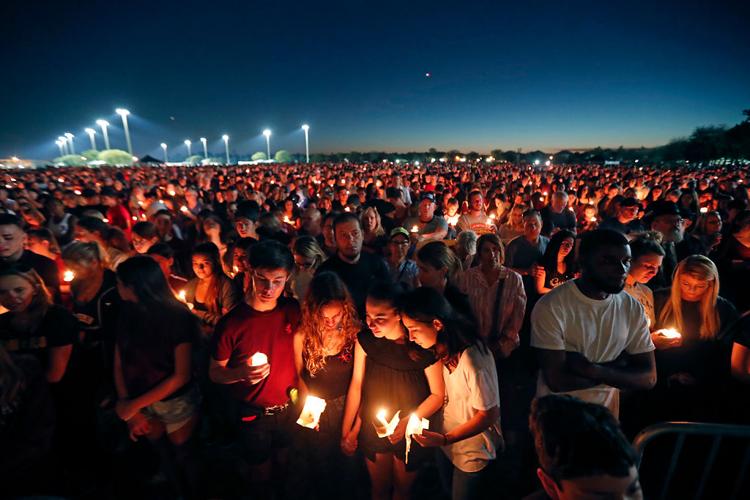 The National Rifle Association's Executive Vice President and Chief Executive Officer Wayne LaPierre listens at right as President Donald Trump speaks in the Roosevelt Room of the White House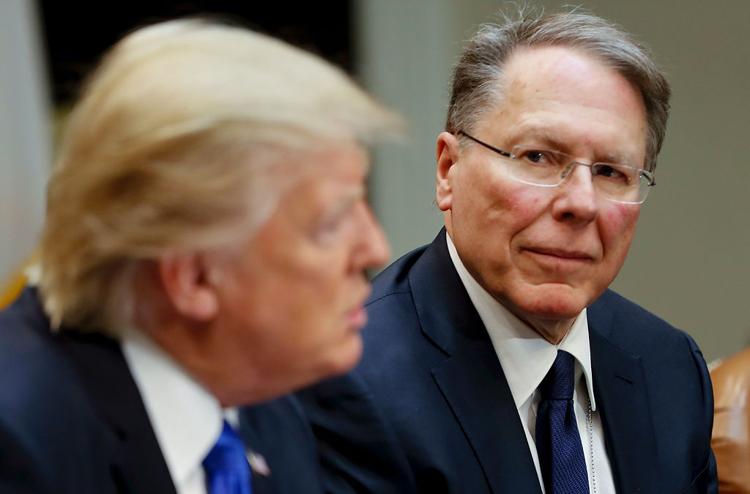 Broward Schools Superintendent Robert Runcie addresses the Marjory Stoneman Douglas Public Safety Commission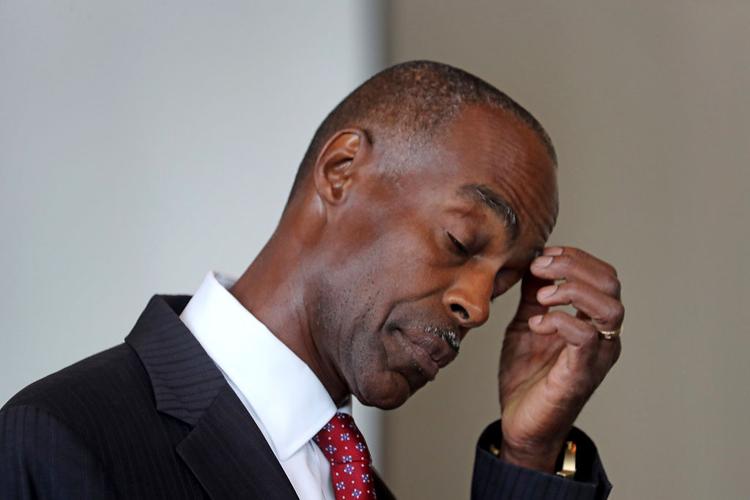 In this Dec. 21, 2012, file photo, activist Medea Benjamin, of Code Pink, is led away by security as she protests during a statement by National Rifle Association executive vice president Wayne LaPierre, left, during a news conference in response to the Connecticut school shooting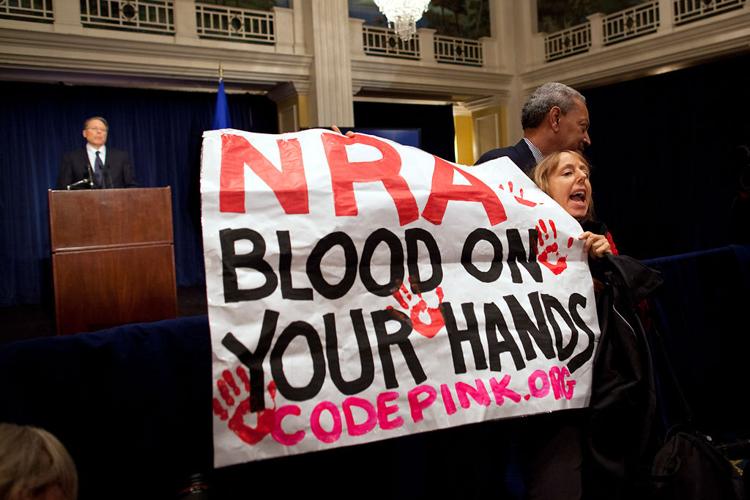 In this Jan. 19, 2013, file photo, gun rights supporters gather at a Guns Across America rally at the Texas state capitol
In this May 8, 2019, file photo, a Douglas County, Colorado, Sheriff's Department deputy walks past the doors to the STEM School Highlands Ranch
In this Sept. 3, 2019, file photo, people gather at a memorial for slain high school student Leilah Hernandez at Odessa High School in Odessa, Texas.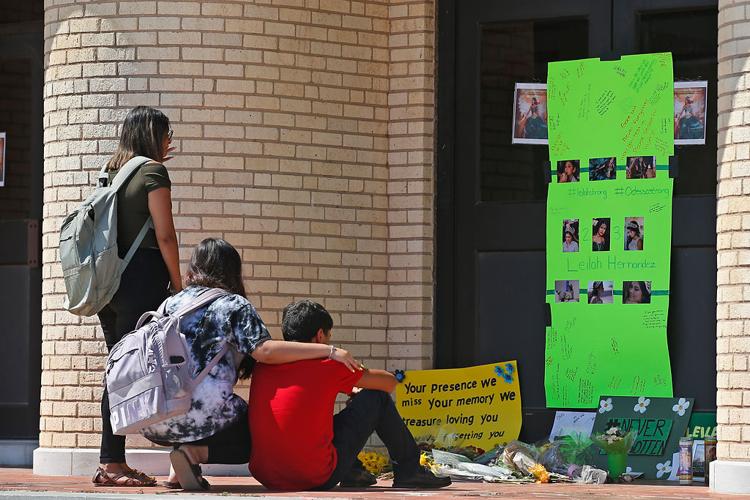 Manuel Oliver, left, father of slain Marjory Stoneman Douglas student Joaquin Oliver, hugs Rep. Debbie Wasserman Schultz, D-Fla., before a news conference