PHOTO GALLERY: Day Two of St. Louis Protests
Hundreds of people gathered on Saturday for a peaceful protest in the form of a march through residential areas of St. Louis to protest a court's not guilty verdict in the case of Jason Stockley, a police officer who fatally shot a black motorist, Anthony Lamar Smith, in 2011. After the official protest ended, other demonstrators became violent and clashed with St. Louis police. Afterward, community members helped each other clean up and take stock of the damage.
The following is a gallery of images in chronological order of the events that occurred on Saturday night in St. Louis.
Photography by Ellie Cherryhomes and Davis Winborn
A protest leader organizes the crowd while marching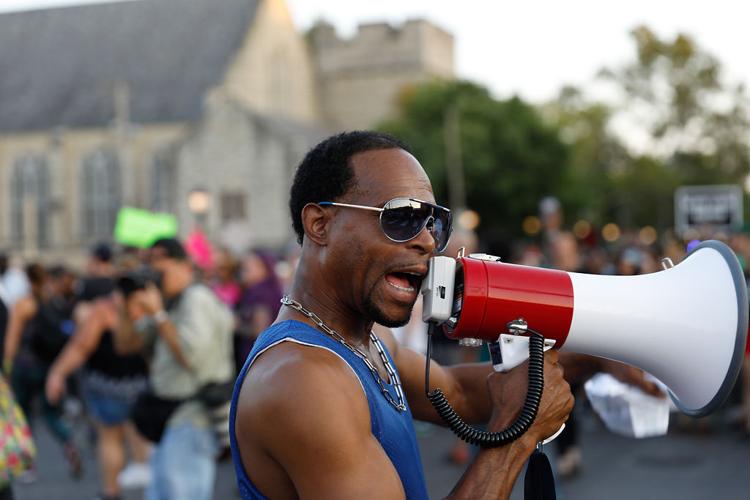 Demonstrators participate in a "die-in"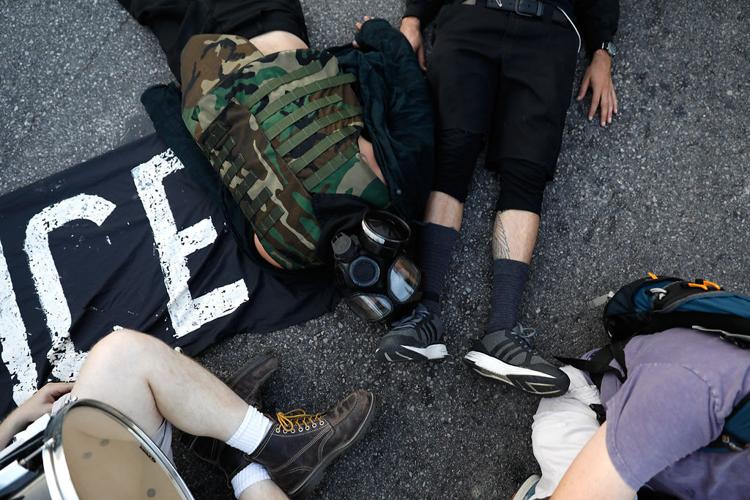 A women wearing a Guy Fawkes mask looks on while protestors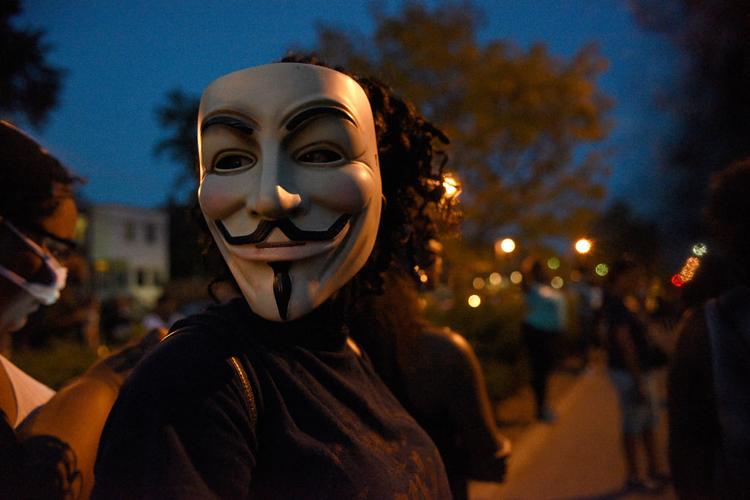 Protestors look for a way out of a highway intersection after a brief scare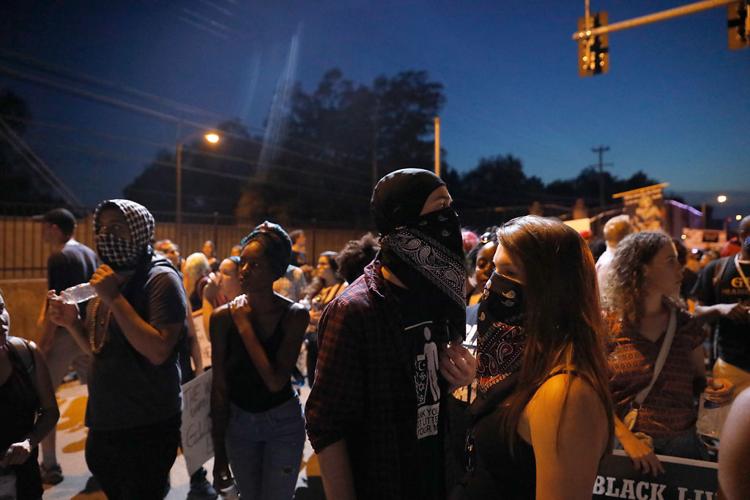 A woman uses a handheld projector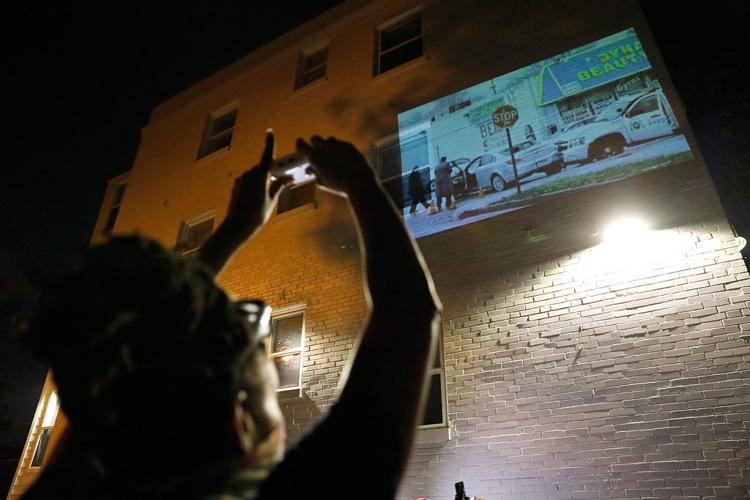 Mell Moffitt shouts at a line of St. Louis riot police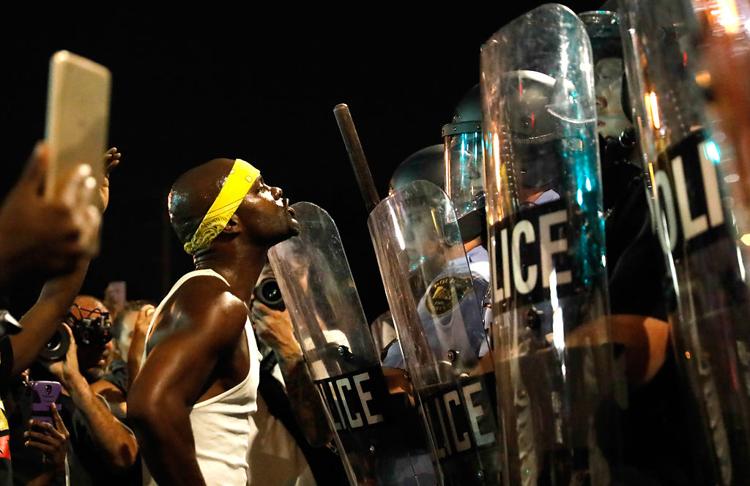 Fellow protestors talk to Mell Moffitt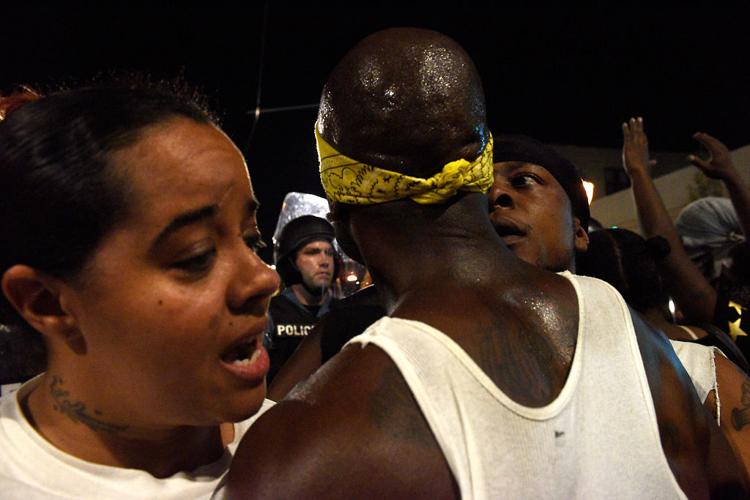 A peaceful march, followed by an unruly protest, took place in St. Louis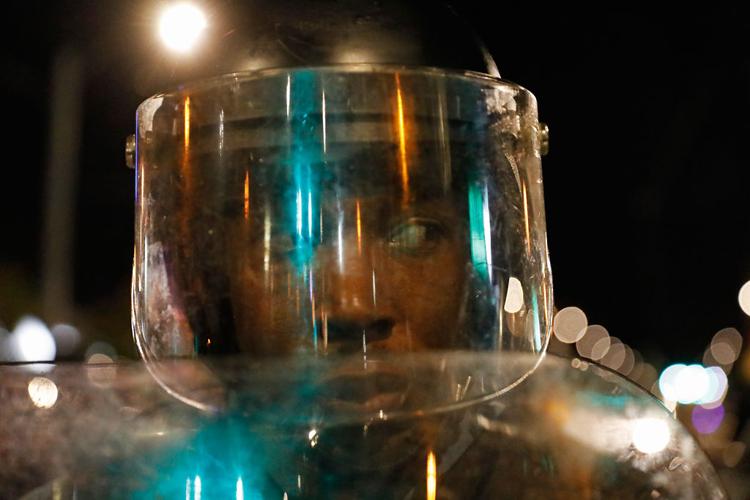 Police carry Jeffrey Blackman after arresting him during protests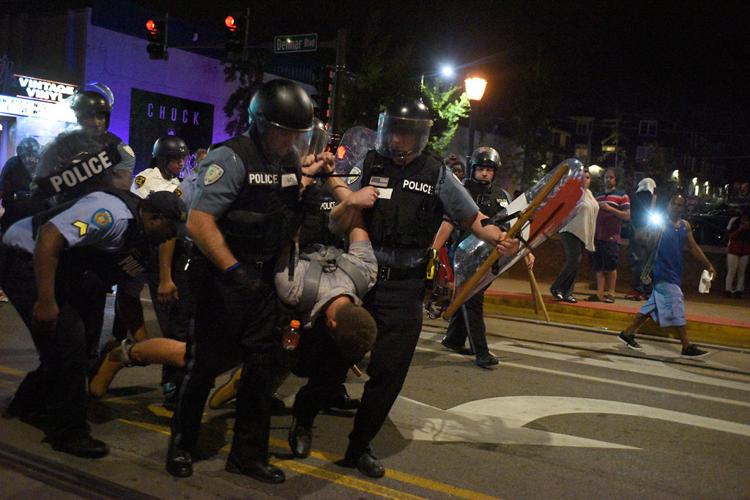 A protestor is treated with milk to ease the burn of pepper spray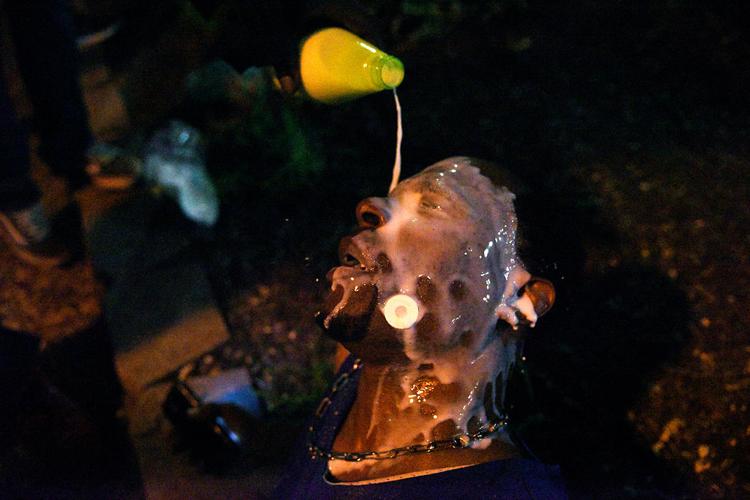 A person throws a trash can through a glass window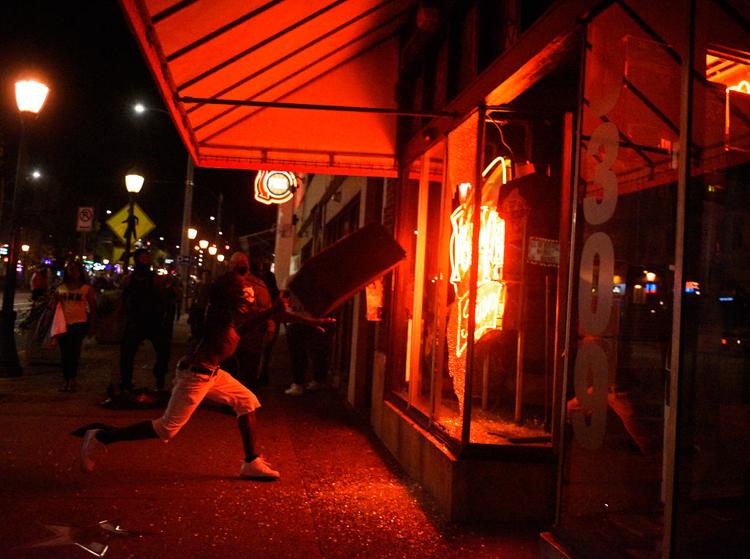 Police arrest a women after sweeping through Delmar Street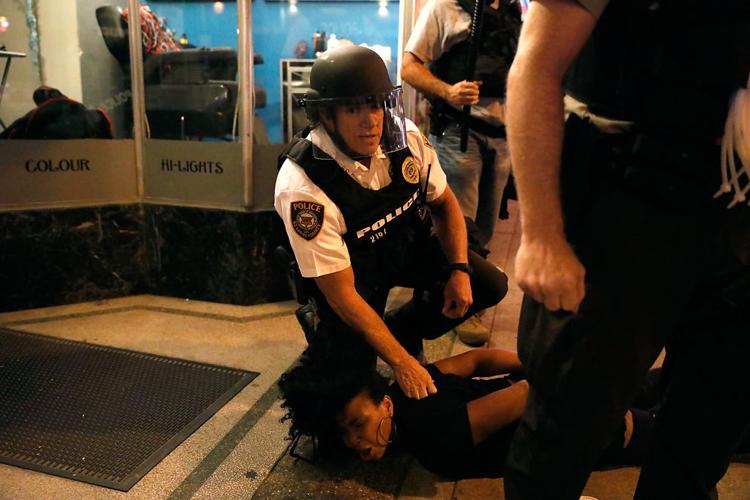 Riot police monitor the several remaining protestors on Delmar street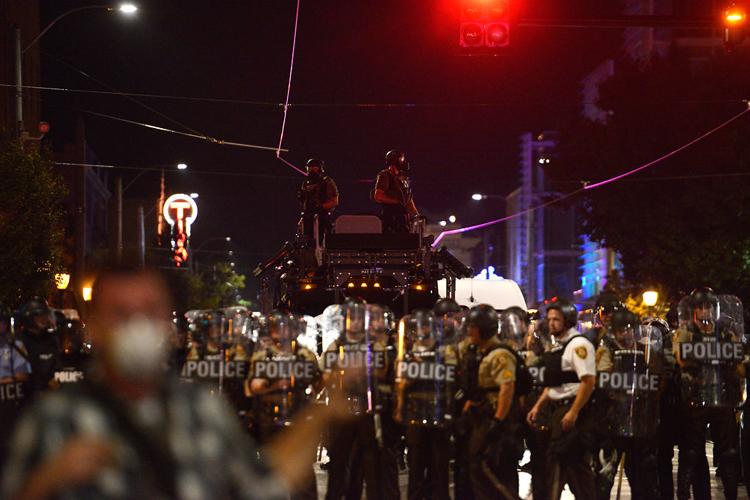 Lakeshia Starks is detained by police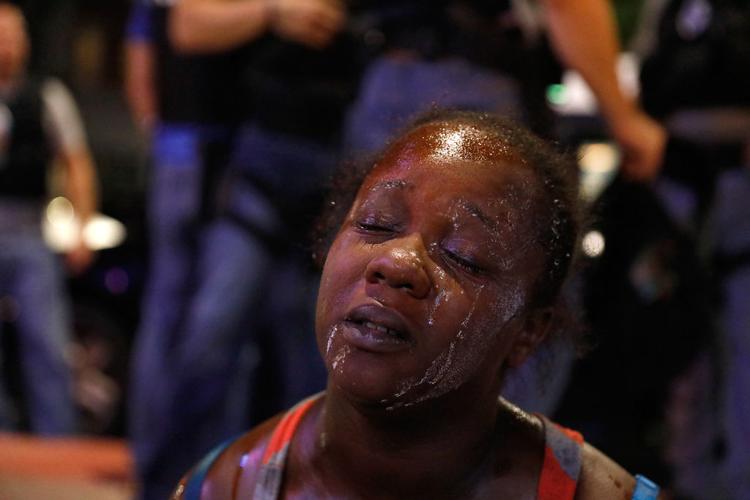 Terrance Smith and his father, Terrance, vacuum broken glass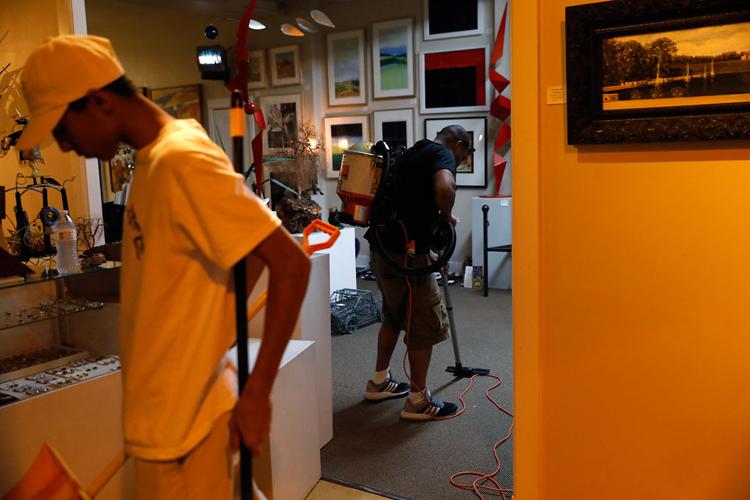 A worker uses a shovel to break out remaining glass from a window