PHOTO GALLERY: Emergency responders practice with mock plane crash
The Columbia Regional Airport held an emergency response safety drill Wednesday on the airport tarmac.  The drill began with an aircraft fire and response and was followed by triage and addressing of medical needs. The drill included members from the Columbia Regional Airport Public Safety, the city of Columbia police and fire departments, the Boone County Sheriff's Department, the Southern Boone County Fire Protection District, the Boone County Fire Protection District, University Healthcare Ambulance Service, Boone Hospital Ambulance Service, staff for Life Helicopter Service, Boone County Joint Communications (911) and the Boone County Office of Emergency Management.
University of Missouri paramedic Evan Busen examines the extent of the "injuries" on Ashly Newlon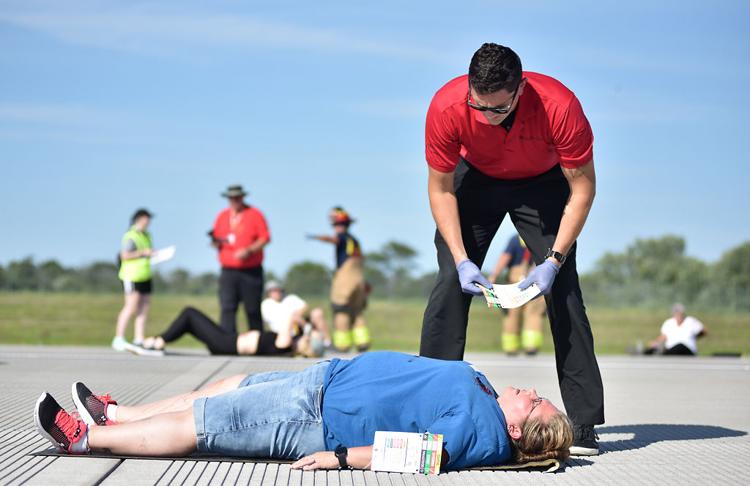 Bruce Bjorge walks away from the The Mobile Aircraft Rescue Fire Fighter Trainer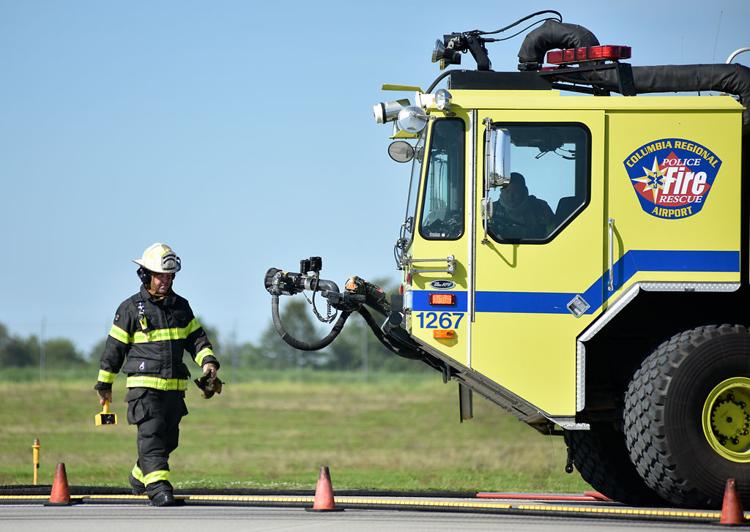 Two Oshkosh airport firetrucks spray water onto the burning training plane

Firefighters and other triage volunteers check on "victims" during an emergency response safety drill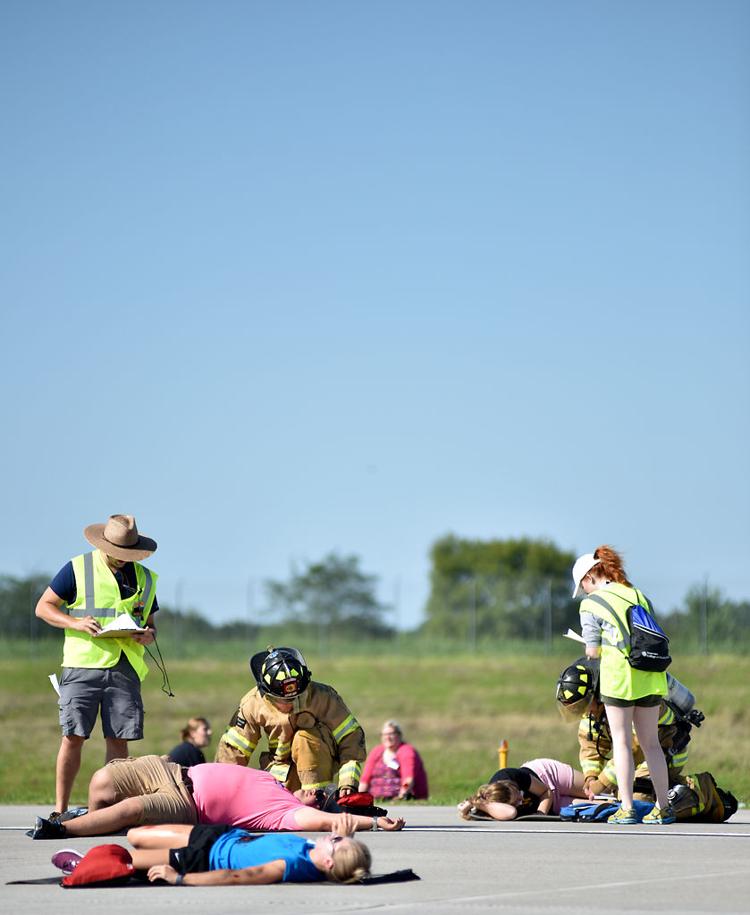 Firefighter Brady Sanger leads Michelle Seymoure away from the tarmac and other "victims"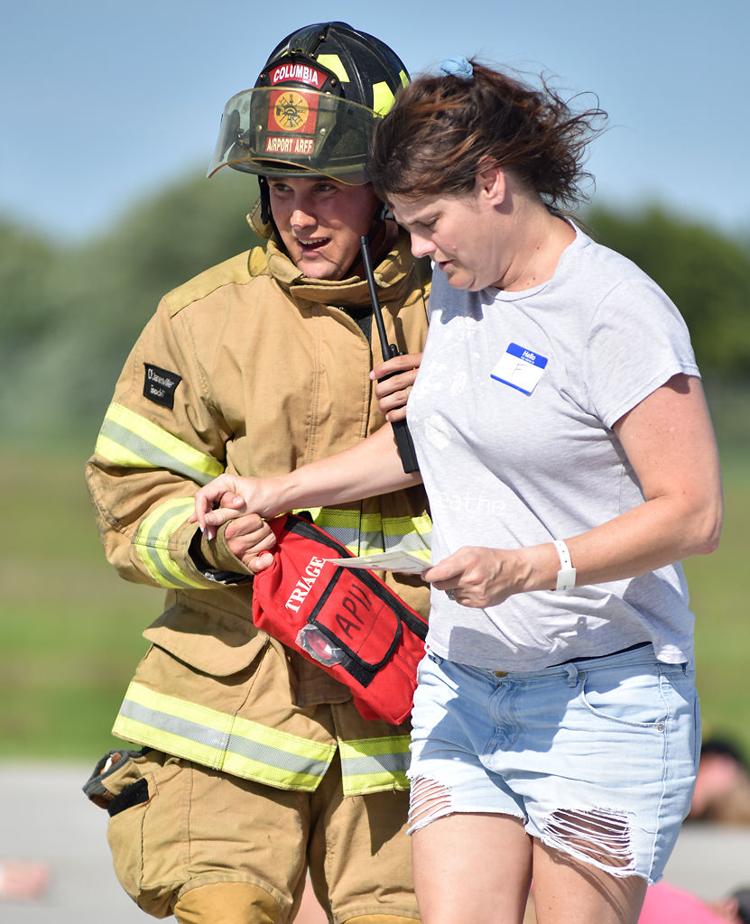 Two triage tags lay on the arm of Ashly Newlon during an emergency response safety drill