PHOTO GALLERY: First-ever industrial hemp growing conference held in Columbia
The first ever statewide hemp conference was held by the Missouri Hemp Association on Tuesday at the Stoney Creek Hotel & Conference Center. 
The "seed to sale" conference was designed to help farmers and producers understand the opportunities, challenges and risks of farming hemp on the industrial level, said Missouri Hemp Association board member Dave Drennan. 
The conference highlighted the potential for hemp in fiber, grain and cannabinoid production with products ranging across multiple industries. Hemp products include animal feed, paper, plastic replacements and fabrics, Executive Director Dale Ludwig said. 
Speakers taught farmers how to farm hemp with tips and tricks to help increase yield. Equipment for soybeans and corn is often able to overlap into industrial hemp farming, agronomist Anndrea Hermann said. "If you grow soybeans and corn, you'll be able to grow hemp," said Hermann.
The proposed rules will be filed in September and applications will be available online late this fall, according to Sami Jo Freeman, Public Information Administrator for the Missouri Department of Agriculture. 
The Missouri Hemp Association will be holding another conference in January in Kansas City aiming to reach a larger audience. 
Anndrea Hermann gives a presentation about growing industrial hemp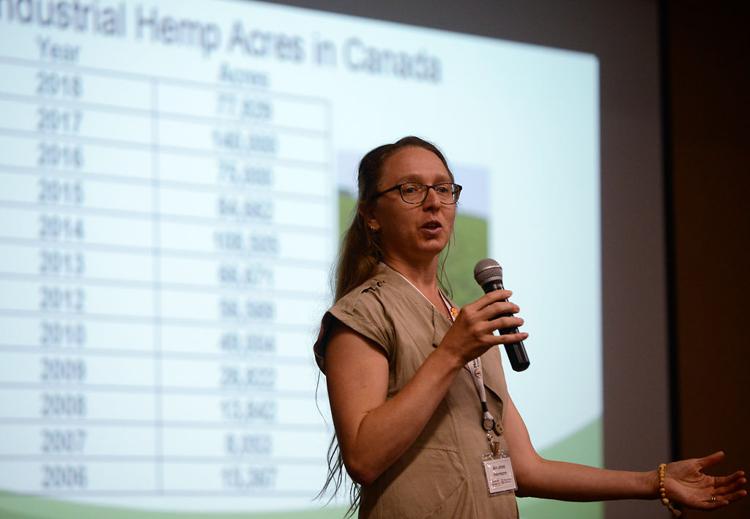 Max Summers listens to a presentation at the Missouri Hemp Conference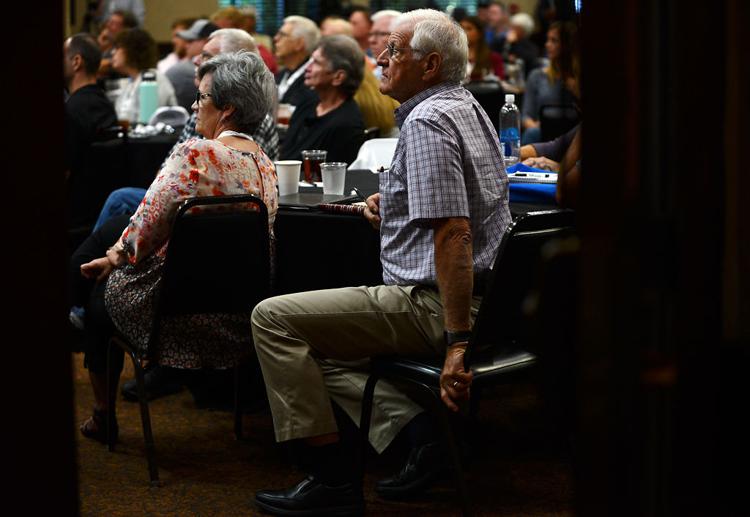 Rep. Rick Francis, R-Perryville , left, receives an MVP award from Dale Ludwig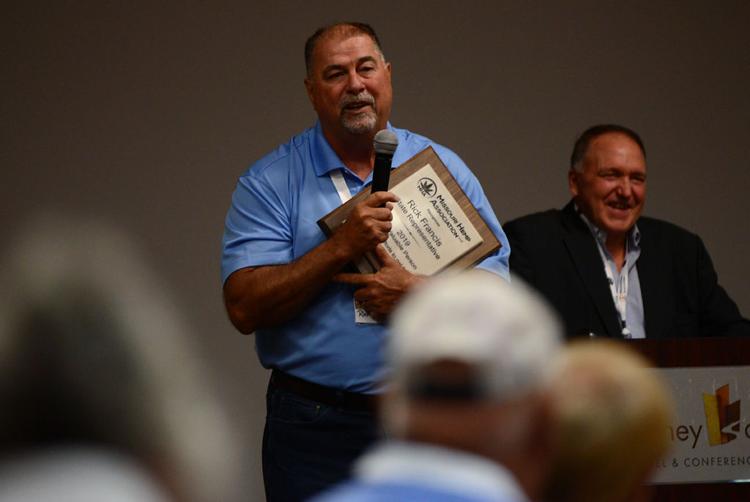 Bill Cook tosses hats to members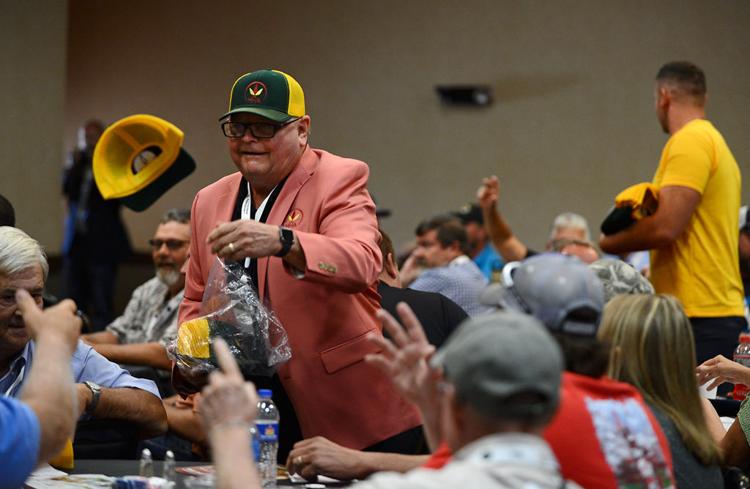 The Missouri Hemp Association held the first-ever Industrial Hemp Convention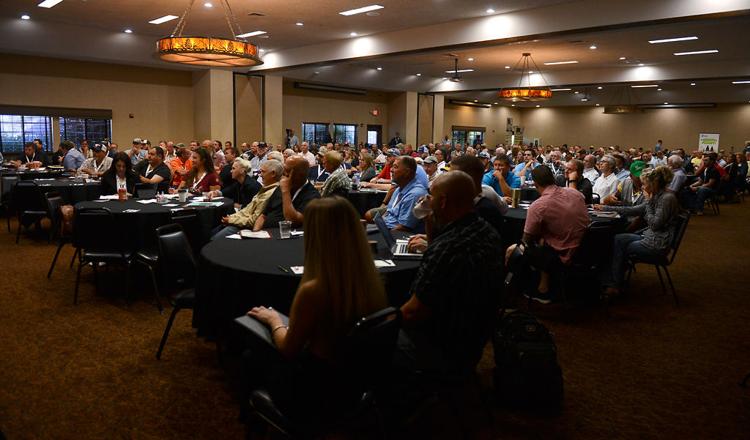 Anndrea Hermann listens to a mid-Missouri farmer's questions after her speech