PHOTO GALLERY: Global Climate Change Strikes from Around the World
Global youth protests have urged climate change action. Marches, rallies and demonstrations were held from Canberra to Kabul and Cape Town to New York. There were also demonstrations of action in Berlin, Paris, Canada and many other locations around the world. 
Text and Photos by The Associated Press. Edited by Jeffrey Zide and Maya Valentine. 
An activist attends a rally as part of the 'Friday For Future' global strike in Belgrade, Serbia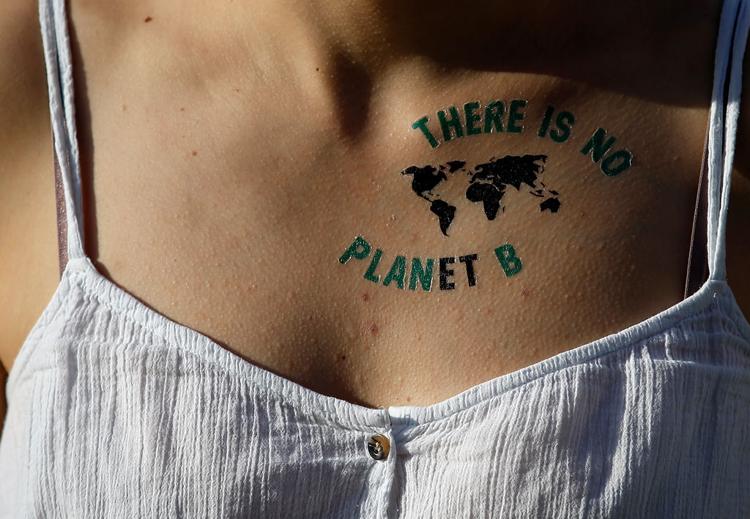 Climate protesters demonstrate in London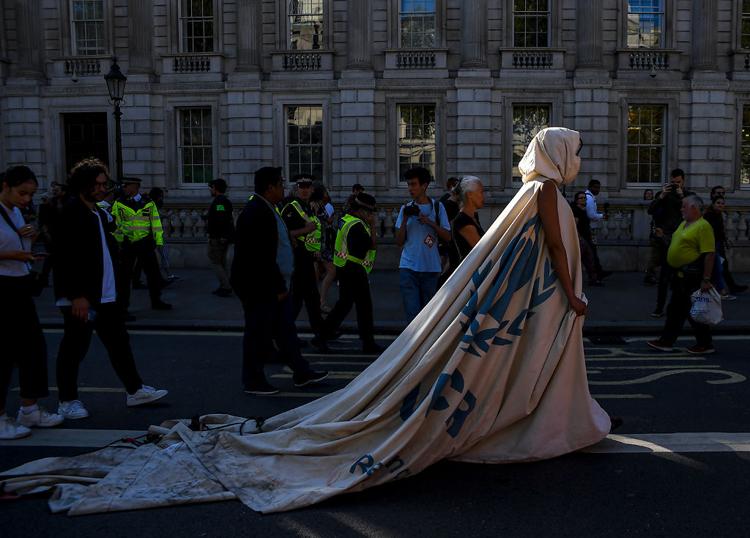 Youths gather at Nation square at the start of a climate demonstration in Paris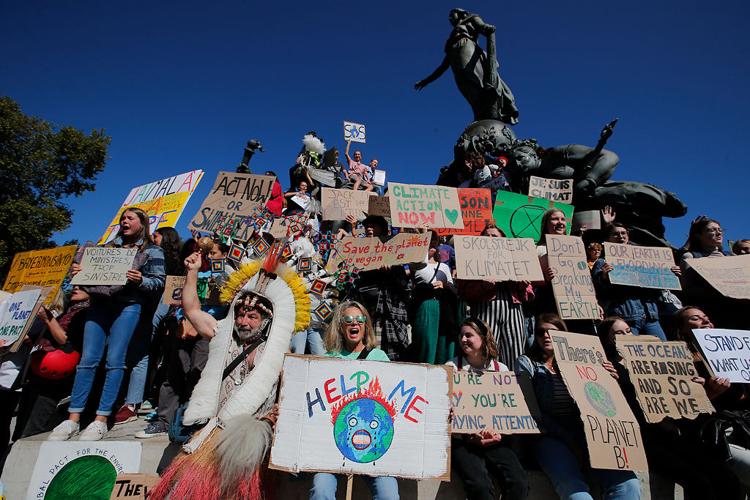 A father with his son attend a global protest on climate change in Rio de Janeiro, Brazil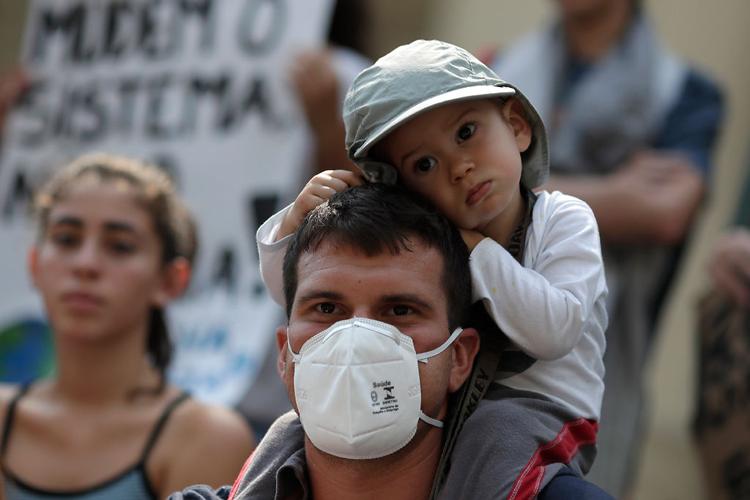 Thousands march during a climate protest in Brussels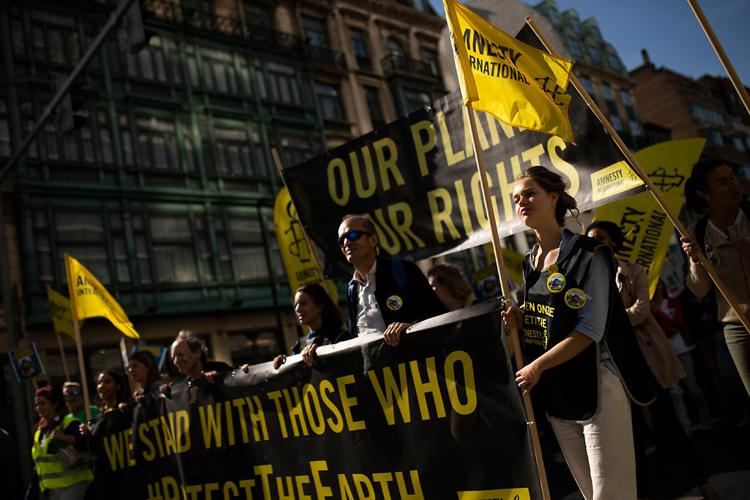 Three persons stand on ice blocks under gallows to protest against the climate policy prior to a 'Friday for Future' climate protest in front of the Brandenburg Gate in Berlin, Germany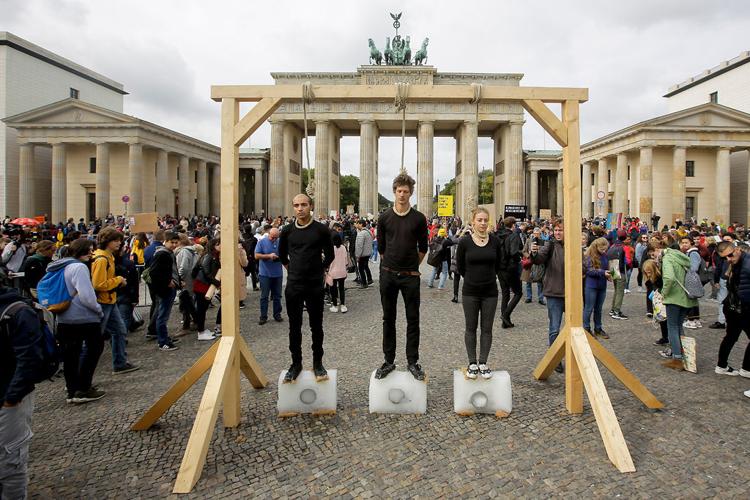 People take part during the Climate Strike in New York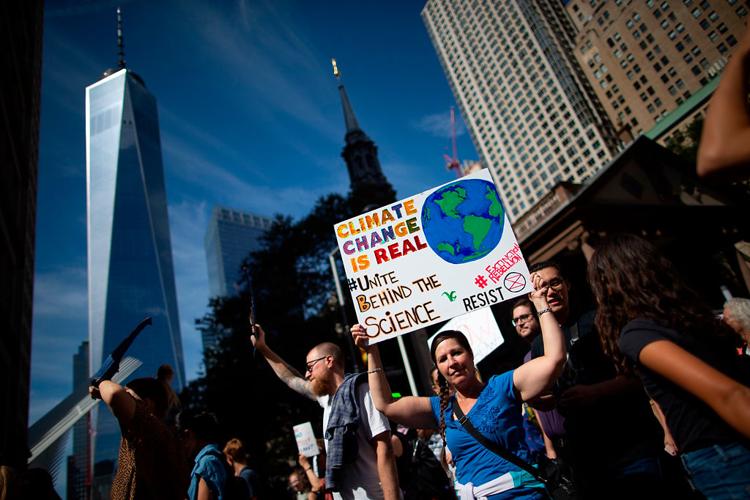 Young people attend a Climate Strike rally, in Kabul, Afghanistan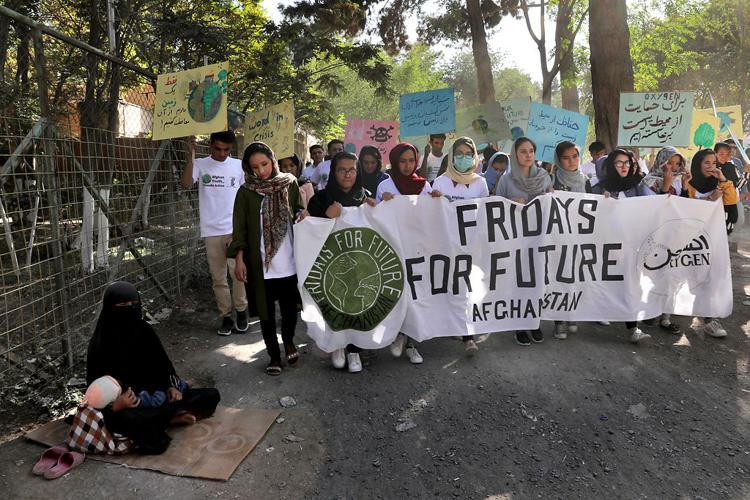 A girl wearing a polar bear costume joins a protest at the Old Town Square in Prague, Czech Republic