PHOTO GALLERY: Magic tree lights annual attention
As nights get darker and daylight is diminished, the Magic Tree illuminates the night sky at The Crossing in Columbia. The sycamore tree is home to 200,000 lights and stays lit every day from 5-10 p.m. for more than a month. 
Davis and Dutch Keith stare up at the lights at The Crossing magic tree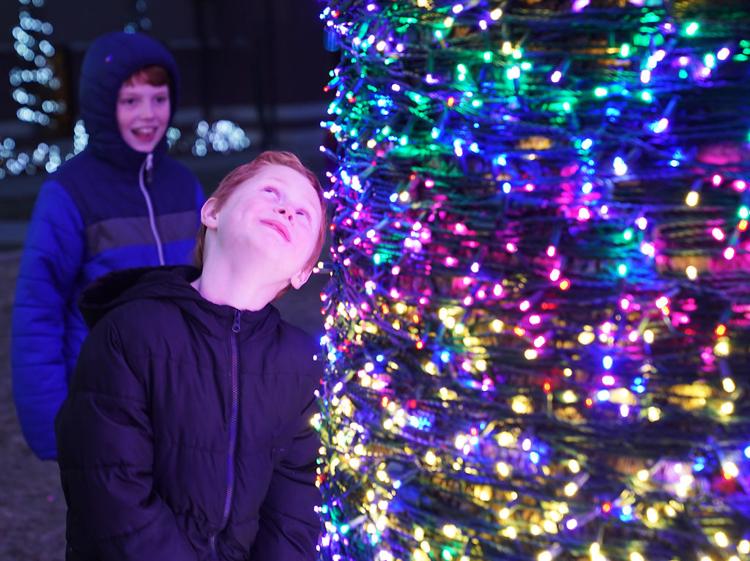 The lights don't turn on for The Crossing magic tree until 5 p.m.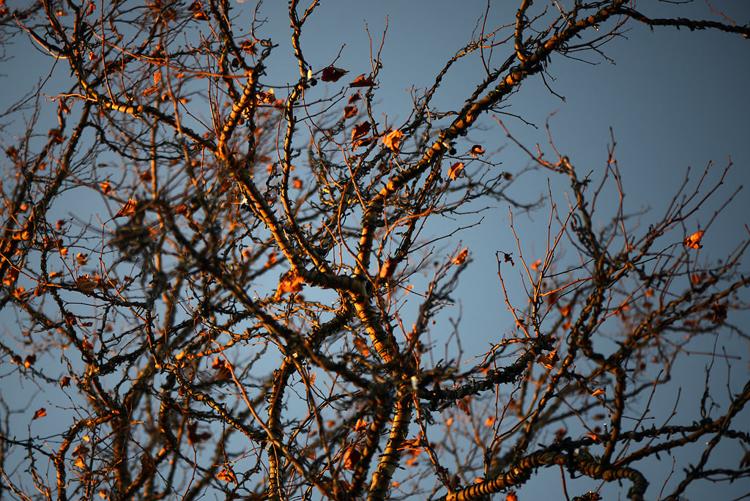 The Crossing Magic Tree stands unlit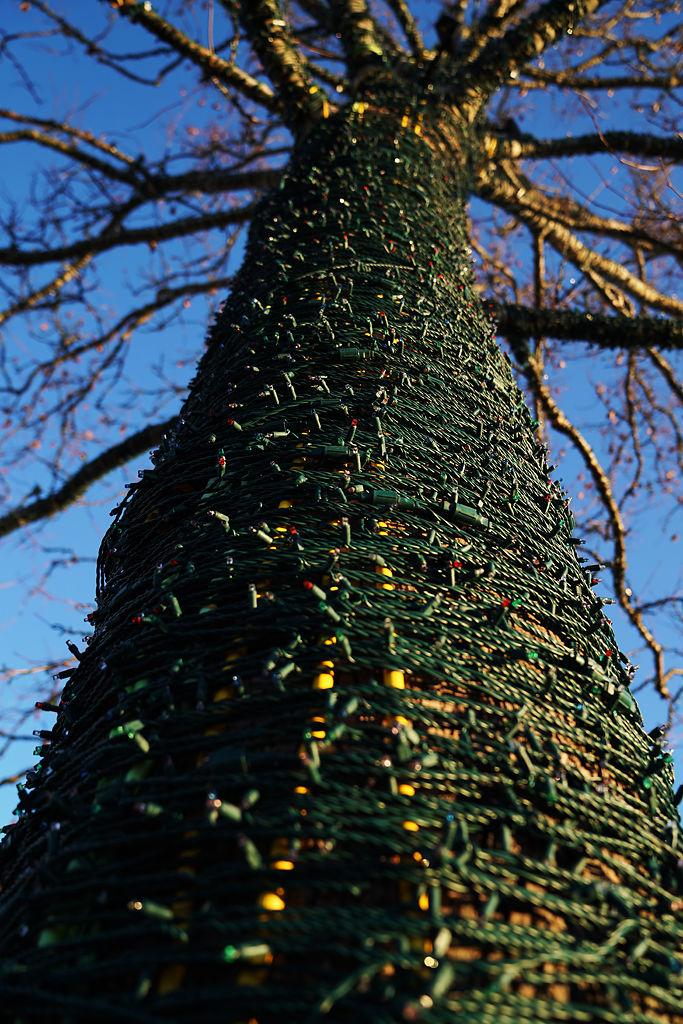 Strings of lights are coiled tightly around the trunk and limbs of the magic tree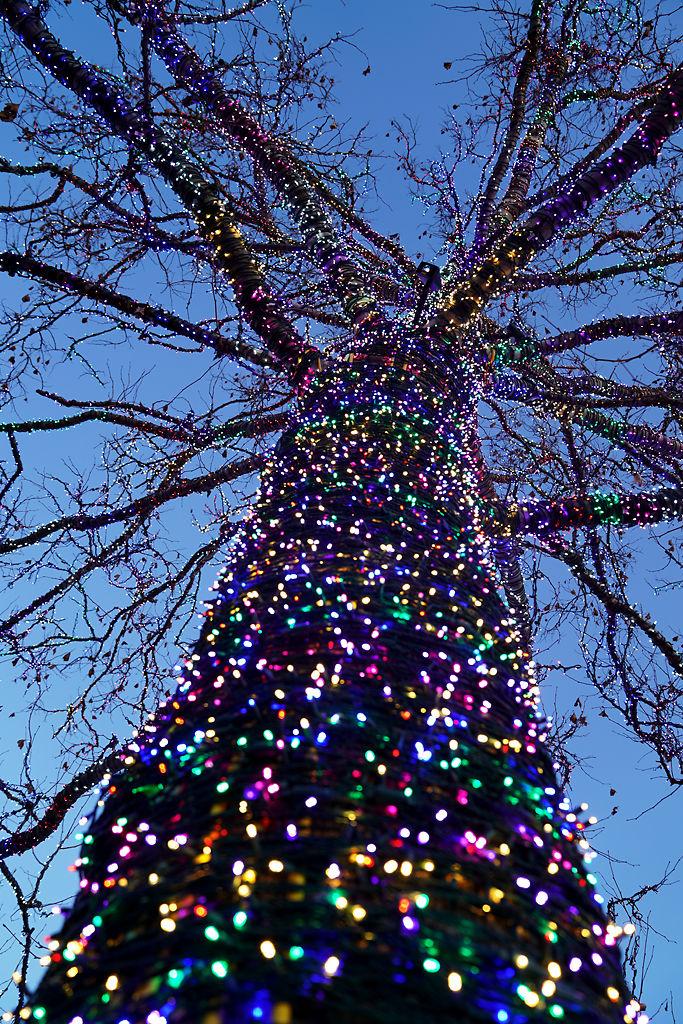 The lights on the magic tree include a wide variety of colors including red, blue, green, yellow and purple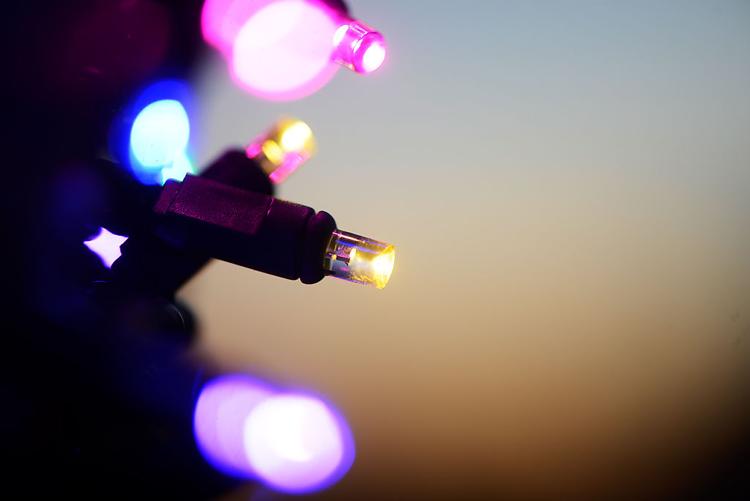 Lights hang from an Airstream trailer near the Crossing magic tree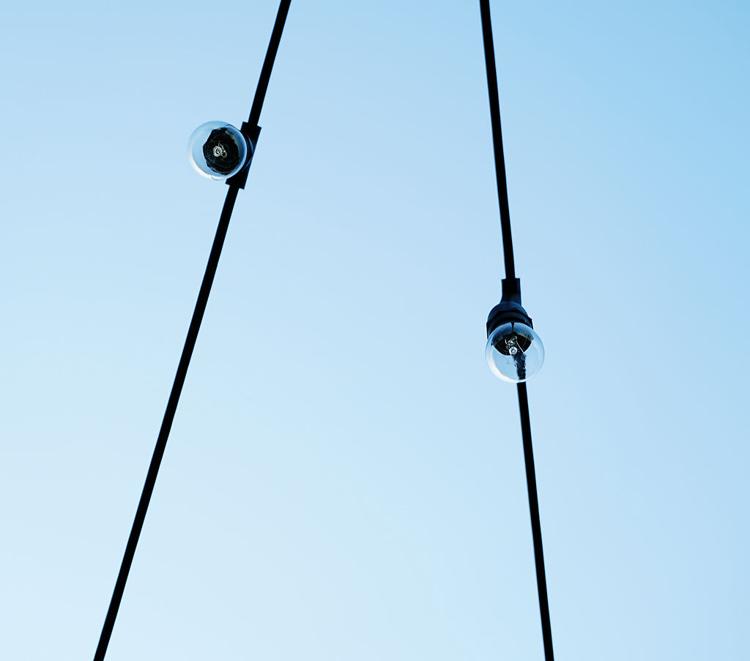 A trail from a passing plane shines behind the lights on the magic tree