PHOTO GALLERY: Missouri legislators takes steps toward anti-abortion bill
Missouri legislators met Wednesday on the senate floor to discuss the abortion bill at the Missouri State Capital building in Jefferson City. The bill, also known as House Bill 126, would outlaw abortions past eight weeks from conception in the state of Missouri. Supporters of the anti-abortion group Missouri Right For Life gathered at the capital on Wednesday evening to show their support.
Multiple states around the country have passed similar bills, making it illegal to have an abortion early in a pregnancy. These controversial bills have sparked conversation among lawmakers and around the state. Similar legislation is being moved in Louisiana. If the bill passes, Missouri's restrictions will follow similar bans and limitations placed on the procedure in states like Ohio, Alabama and others.
Some revisions were made to the bill before it ultimately passed with a 24-10 vote at around 4 a.m. on Thursday. 
The legislative session ends on Friday at 6 p.m.
Sen. Bob Onder expresses disapproval for the proposed changes to House Bill 126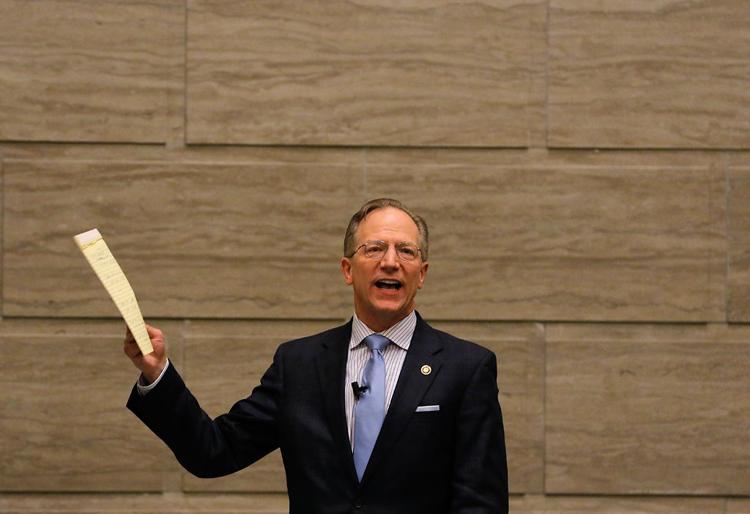 Megan Casady lies on the ground while Sue Gibson sits nearby late into Wednesday night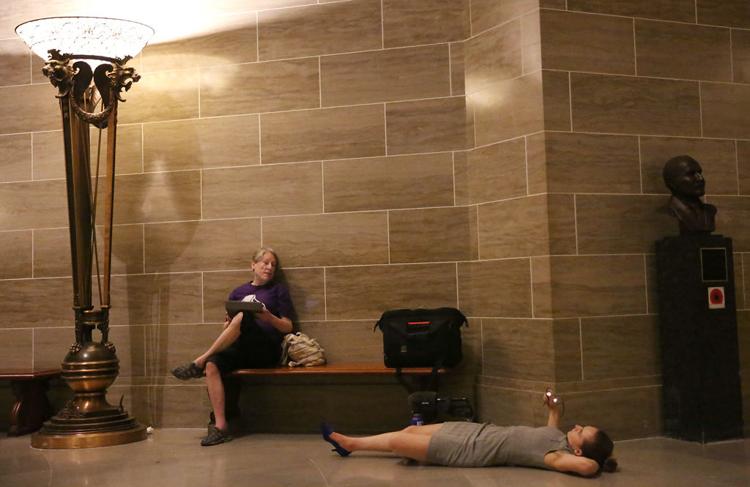 Sen. Eric Burlison meets with Kathy Forck and Therese Sander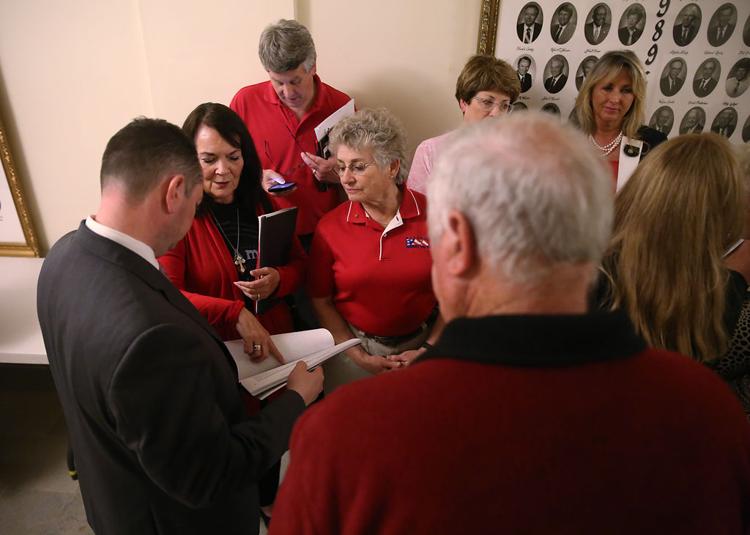 Jamie Morris stands against a ledge in the Missouri State Capitol building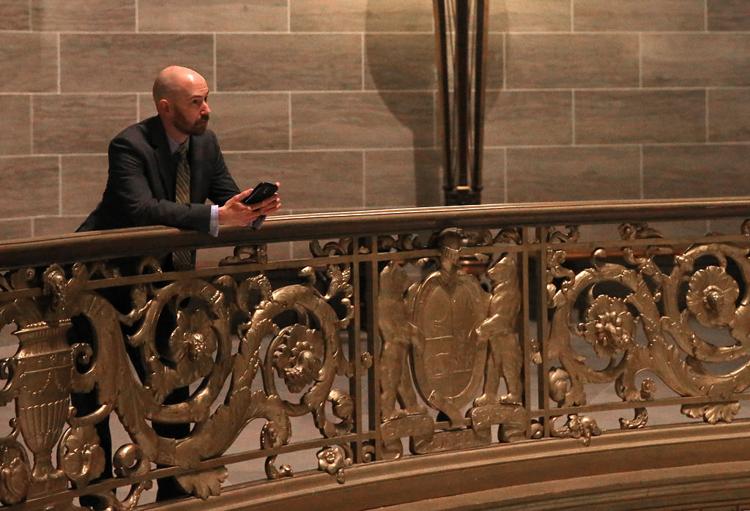 Sen. Bob Onder addresses members of the media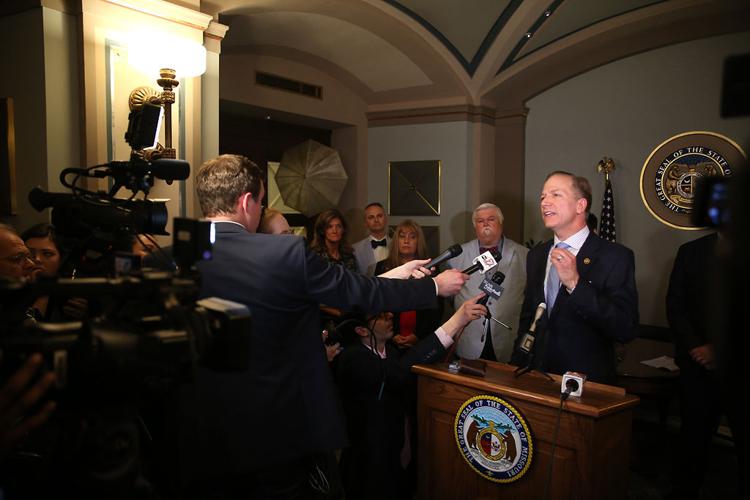 The Missouri Senate floor sits empty at the Missouri State Capitol building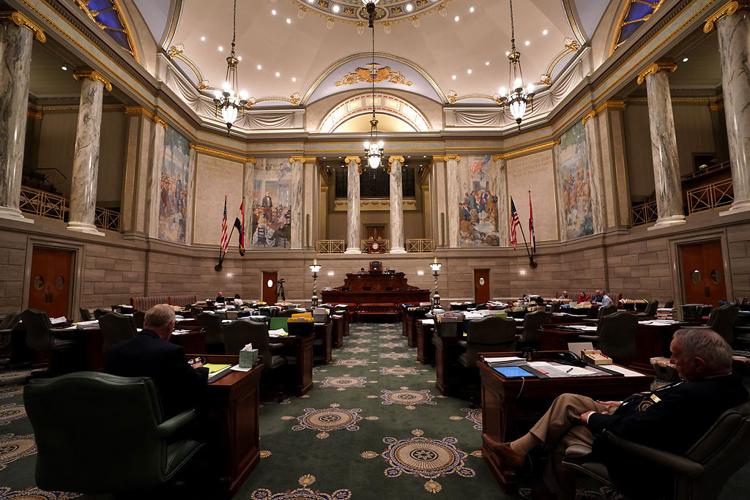 Abortion-rights opponents gather inside the Missouri State Capitol building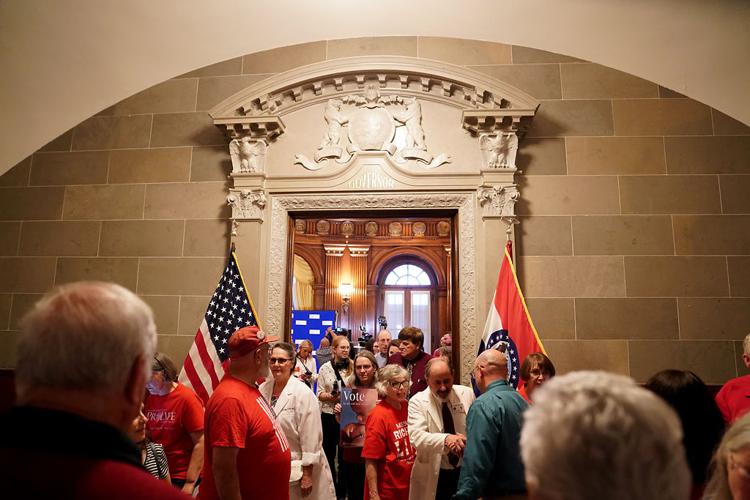 From left, Representative Nick Schroer, Sen. Jeanie Riddle and Sen. Eric Burlison talk in the hallway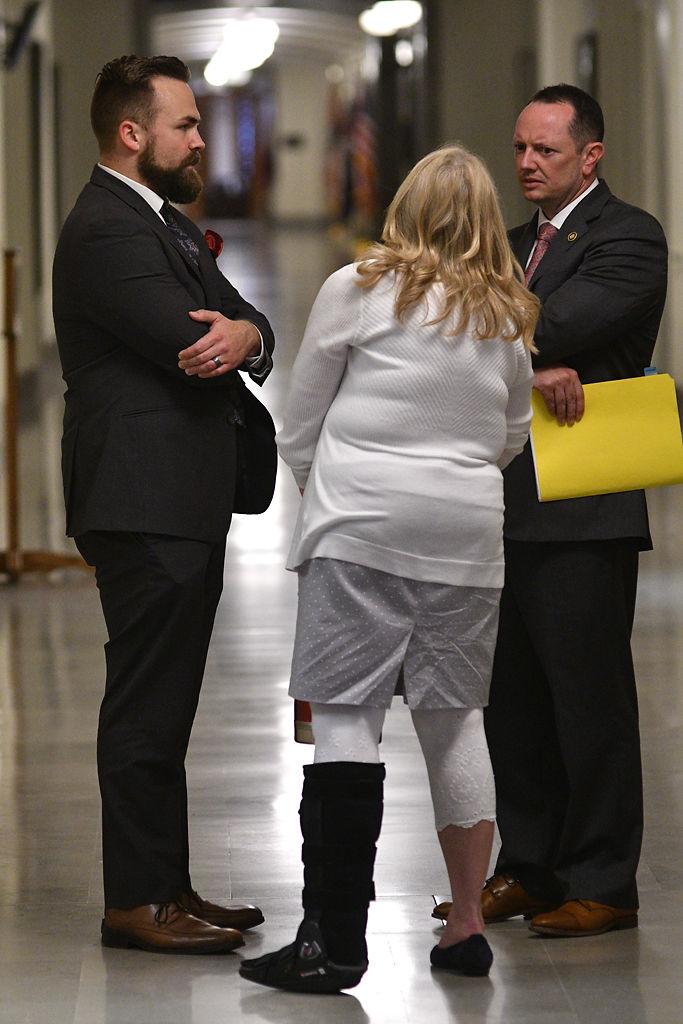 Senators gather at the edge of the senate floor during a fillibuster on abortion legislation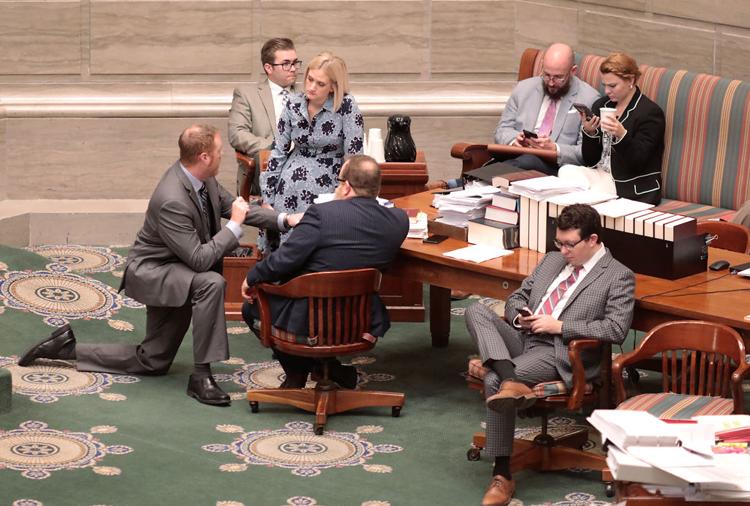 Ellen Korte sits in the halls of the Missouri State Capitol Building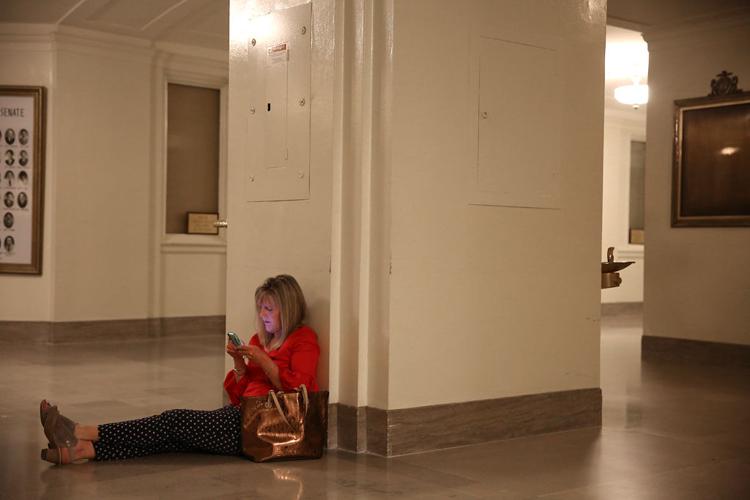 Sen. Kiki Curls, D-Kansas City, stands in the Missouri Senate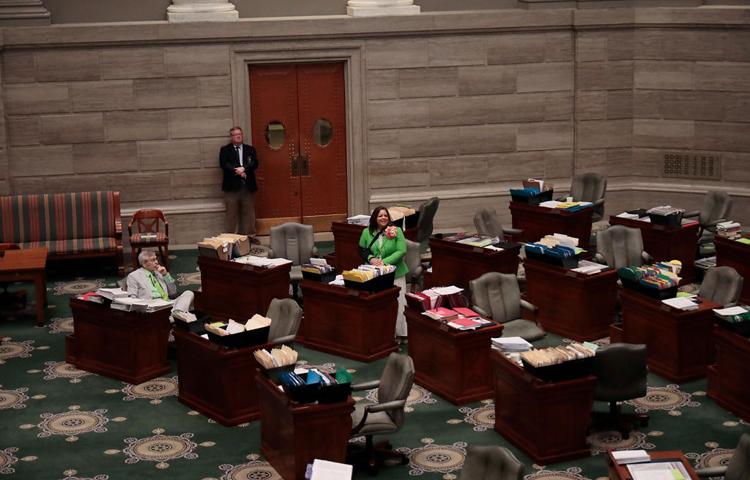 Jay Nelson laughs inside Sen. Jamilah Nasheed's office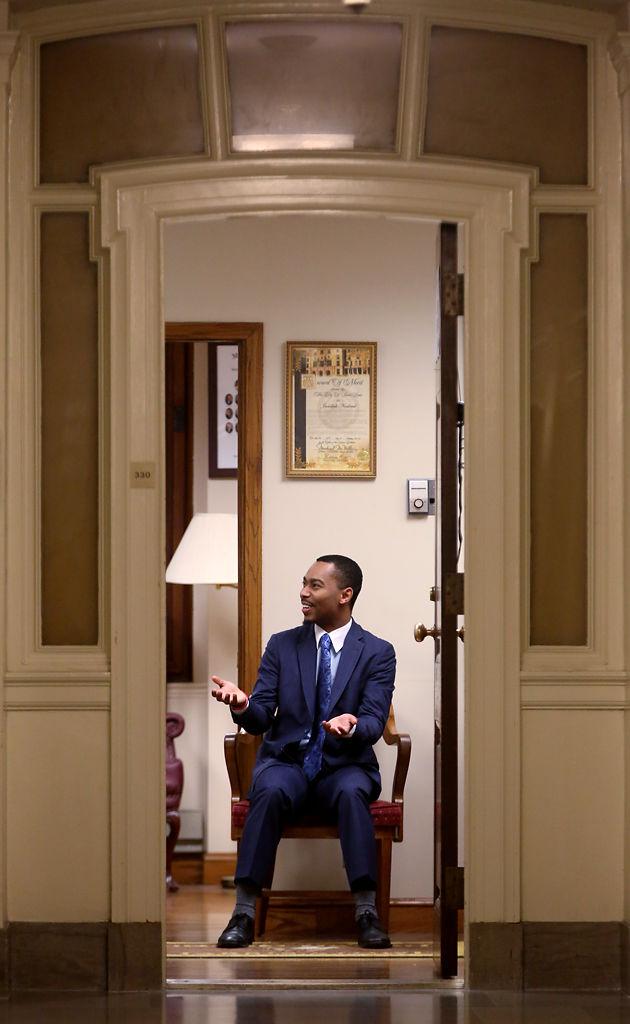 Republican senators hold a news conference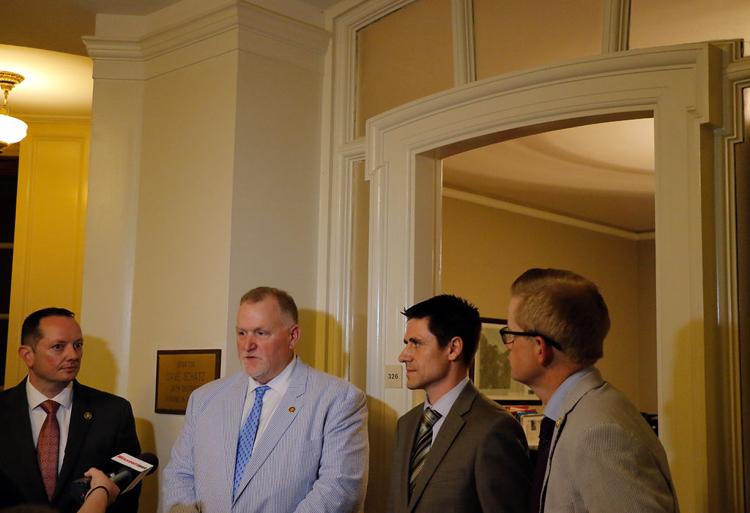 Sen. Jill Schupp, D-St. Louis, speaks at a press conference
Two anti-abortion supporters wander through the halls of the Missouri State Capitol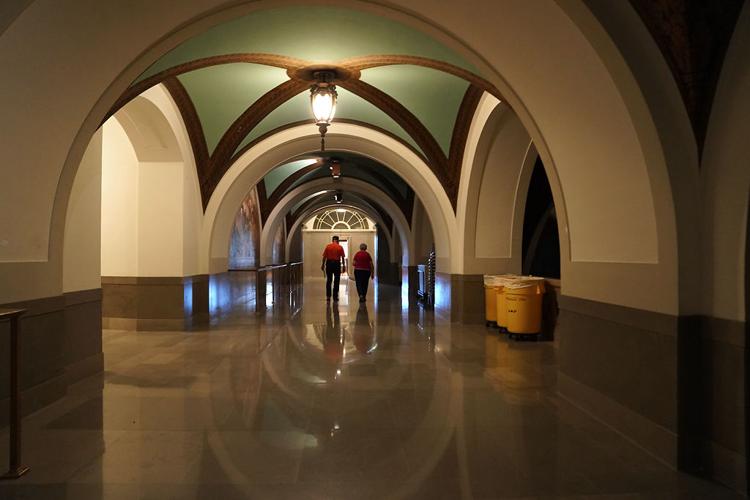 Sen. Lauren Arthur, D-Kansas City, listens to Sen. Jill Schupp, D-St. Louis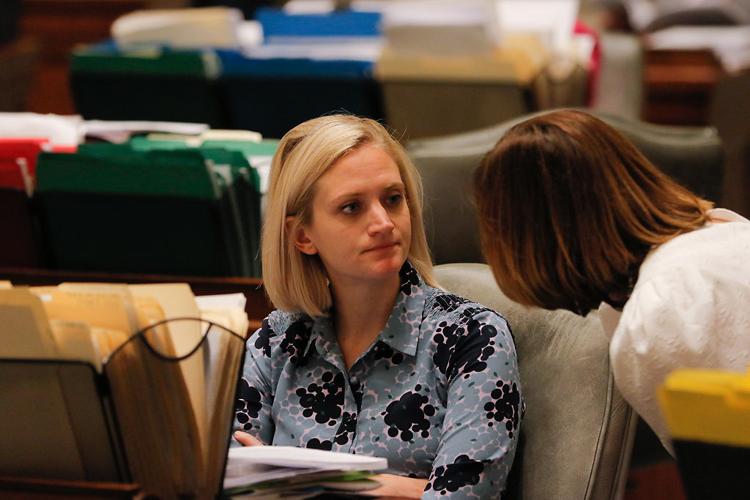 Sen. Jamilah Nasheed, D-St. Louis, hugs Sen. Bob Onder, R-Lake Saint Louis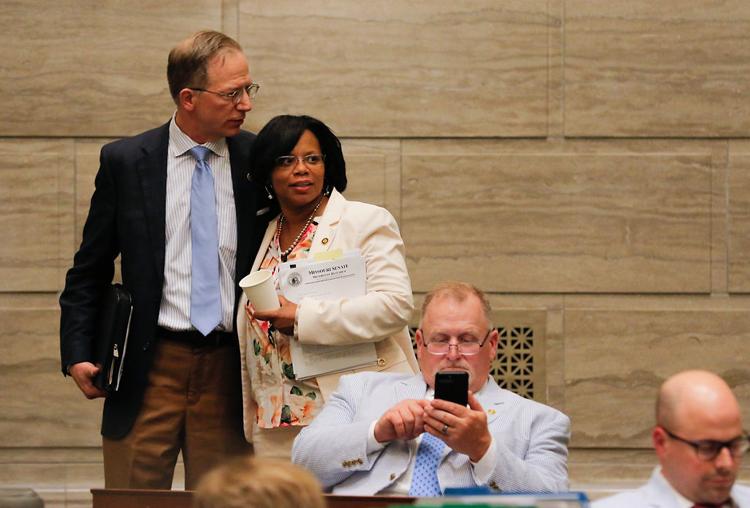 Sen. Caleb Rowden, R-Columbia, sits in on the Senate's final vote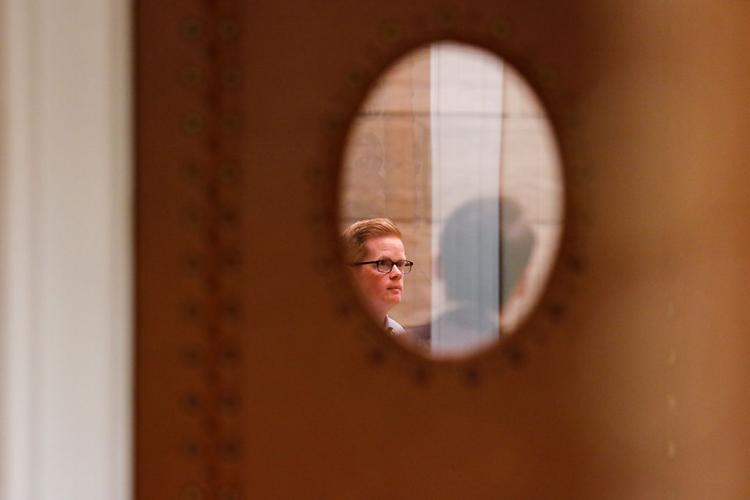 Scaffolding covers the Missouri State Capitol Building