PHOTO GALLERY: Performing with puppets
Peter Allen from Parasol Puppets performs classic folktales Tuesday at the Columbia Public Library. The Daniel Boone Regional Library system is celebrating its 60th anniversary, and puppetry has been a part of the Columbia library programming for decades. Allen performed the folktales with three different types of puppets: tabletop and finger puppets, shadow puppets and marionettes.
Puppeteer Peter Allen performs "The Little Red Hen" with shadow puppets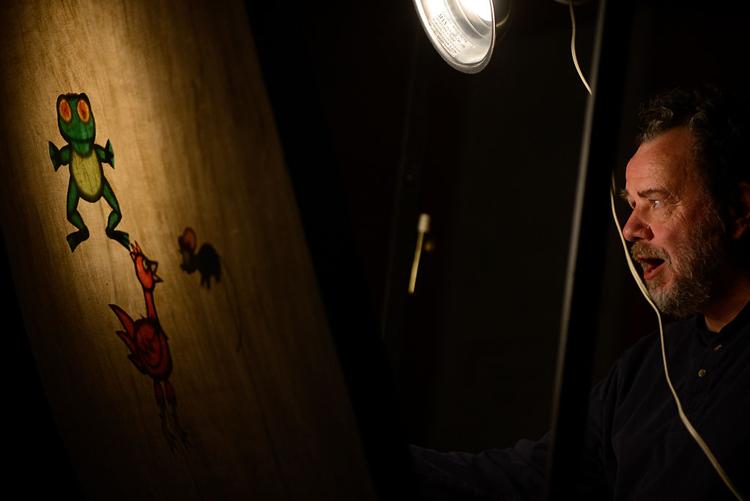 Peter Allen of Parasol Puppets performs the folk tale "The Three Bears"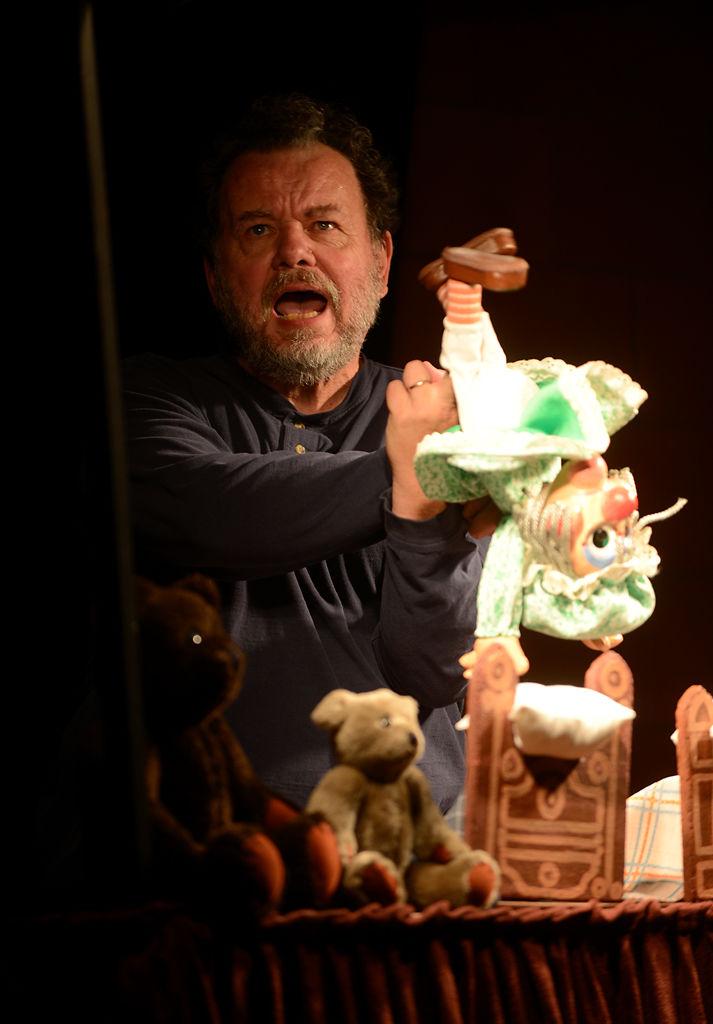 Peter Allen controls a marionette while performing "The Three Little Pigs"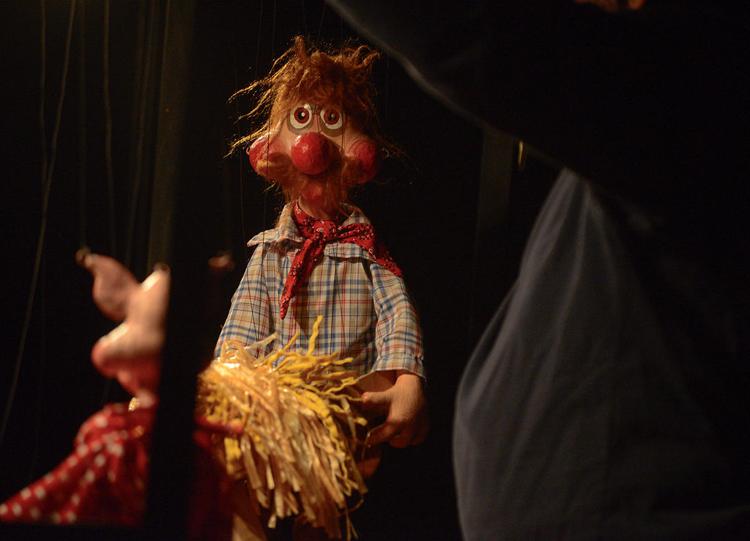 Marie Bice and Ellie Bice watch Peter Allen perform "The Three Little Pigs" with marionettes