PHOTO GALLERY: 10th annual Operation Clean Neighborhoods commences
The City of Columbia hosted its tenth Operation Clean Neighborhoods event on Friday, September 20, 2019 in the neighborhood surrounding Downtown Optimist Part in Columbia. Over fifty city employees gathered in the park in the morning, split into work crews and then fanned out across the neighborhood to do service projects. The projects included picking up litter, painting curbs, clearing foliage and repairing street signs.
Gary Kinnecom weed whacks on Friday during Operation Clean Neighborhoods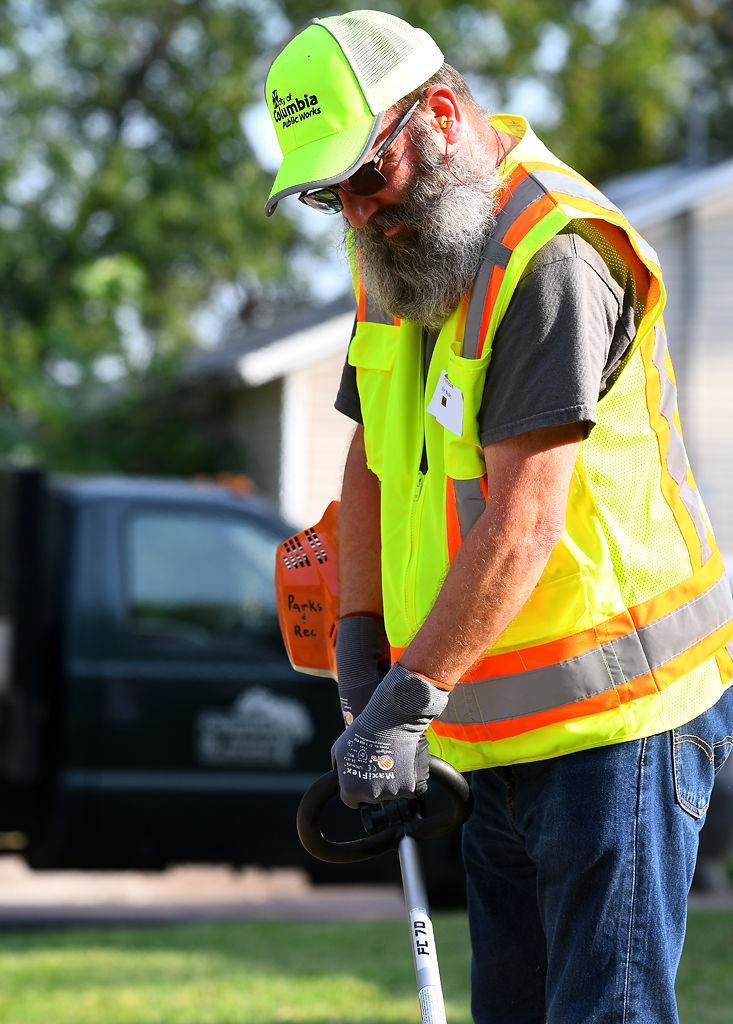 Workers gather for announcements before splitting into work crews on Friday during Operation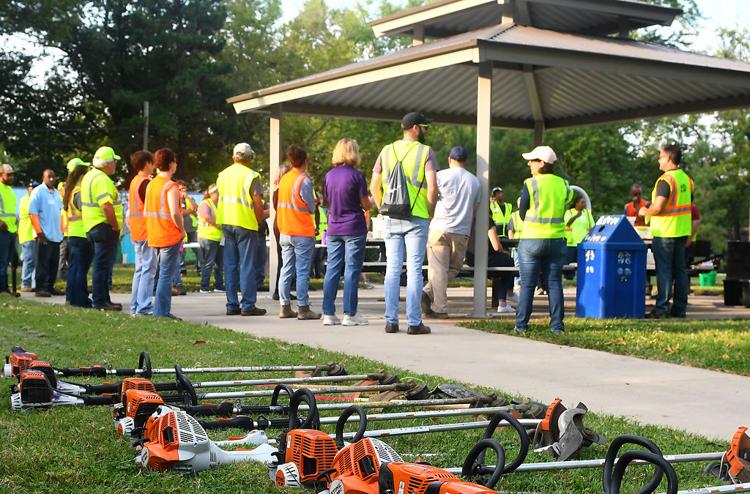 A City of Columbia employee weed whacks on Friday at Downtown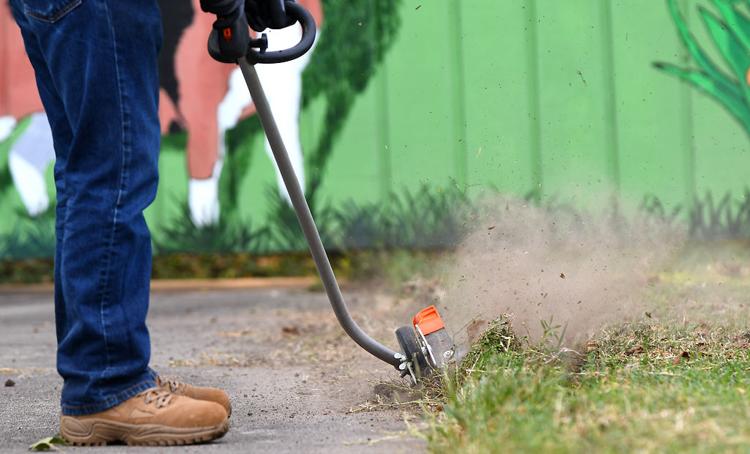 Cari McConnell spreads mulch at the base of a tree on Friday during Operation Clean Neighborhoods in Columbia.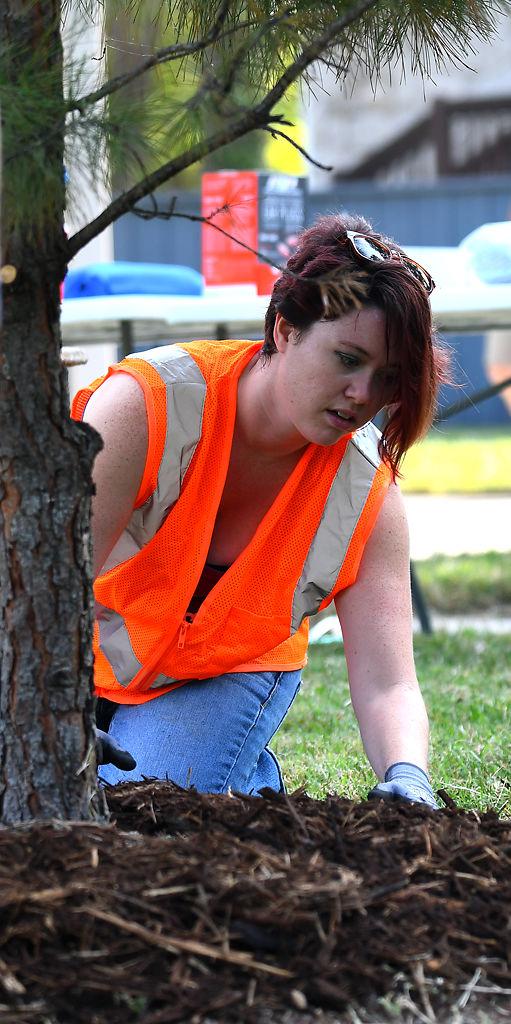 Laura Gladura paints a curb on Friday during Operation Clean Neighborhoods at a neighborhood near Downtown Optimist Park