After five losses in a row, Missouri closed their season with a 24-14 victory over Arkansas. The result came against a team at the bottom of the SEC on an 18-match losing streak. Yet, the Tigers trailed in the first quarter with Trey Knox opening the scoring for the Razorbacks from a 19-yard pass from junior quarterback Jack Lindsey.
Already missing first-choice quarterback Kelly Bryant due to injuries, Missouri's injury list was extended after Connor Bazelak left the field in the second quarter. This left Taylor Powell, a graduate of Fayetteville High School, in charge of disrupting his hometown's team. Leading the game in receiving yards was another Fayetteville alumni: Barrett Banister. Banister ended the night with 60 receiving yards, besting his previous season high of 46 in the loss against Tennessee last week.
By the end of the match, the injury list had grown to include receivers Jalen Knox and Kam Scott. But with two touchdowns by Tyler Badie and Jonathan Nance in the third and fourth quarters respectively, Missouri at least ended on a 6-6 record to avoid a losing season.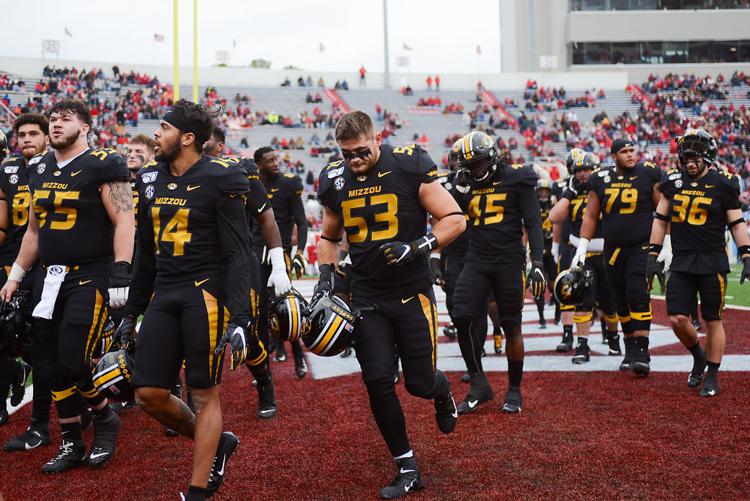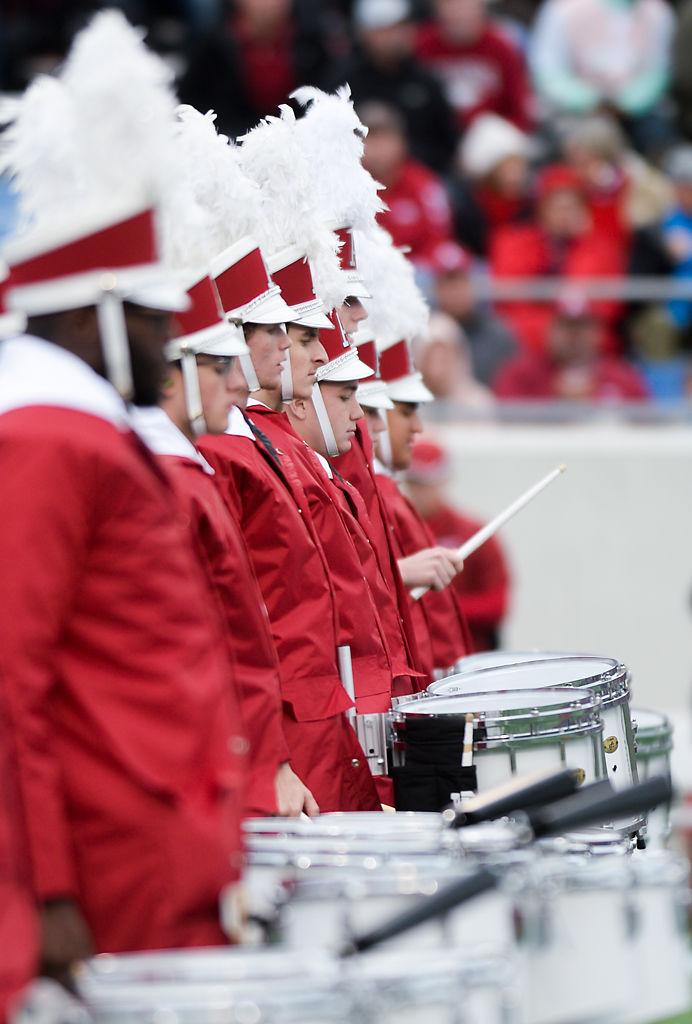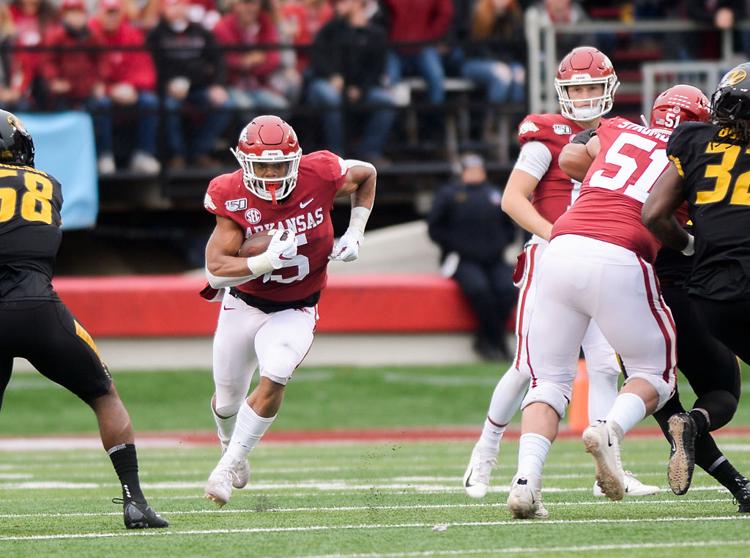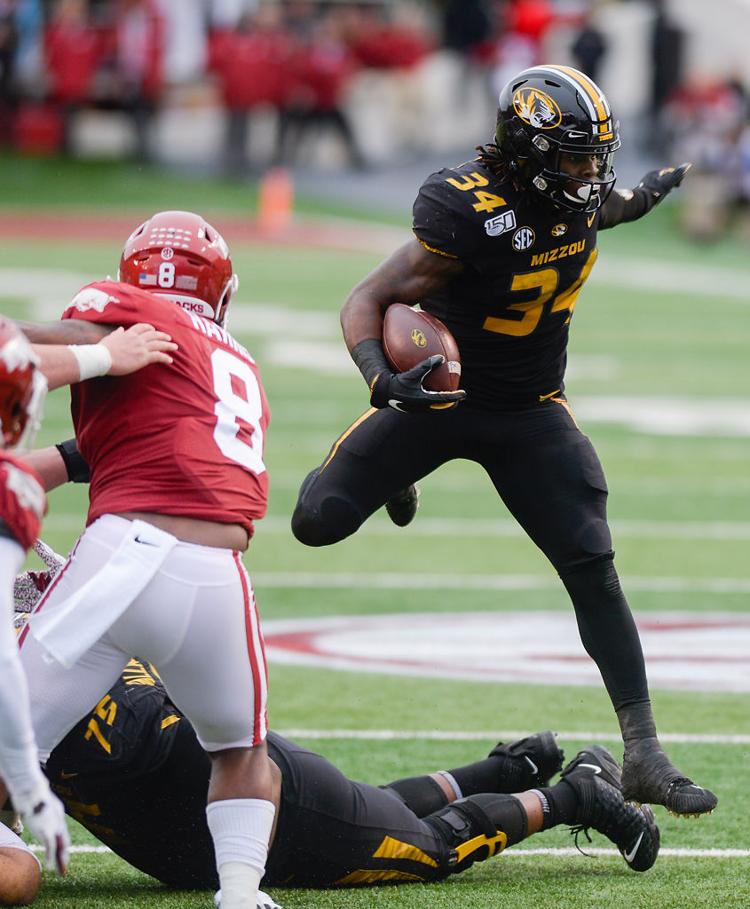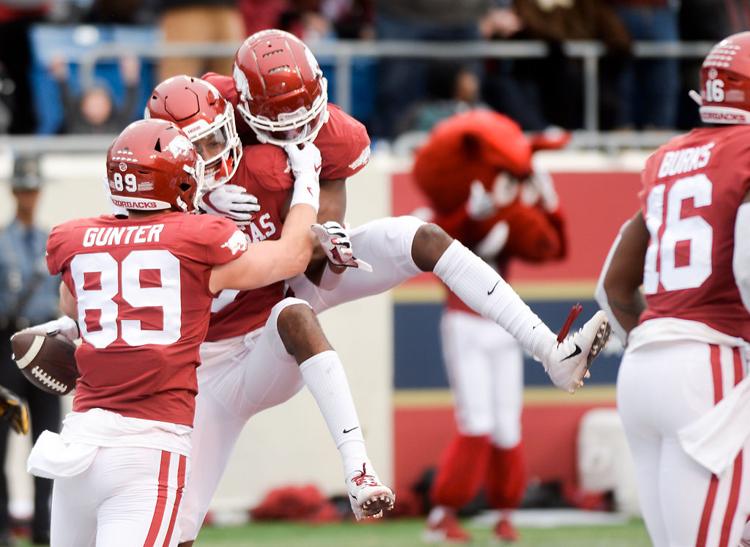 ABOVE: Missouri offensive coordinator Derek Dooley talks to the team during the game between Missouri and Arkansas on Friday at the War Memorial Stadium in Little Rock, Arkansas.
Daniel Shular/Missourian