The sidewalk filling was inconspicuous, passed over by the thousands of MU students that plodded over it on a daily basis. But this detail was what Emmalee Reed had been looking for. She made a picture of the otherwise ignored blemish.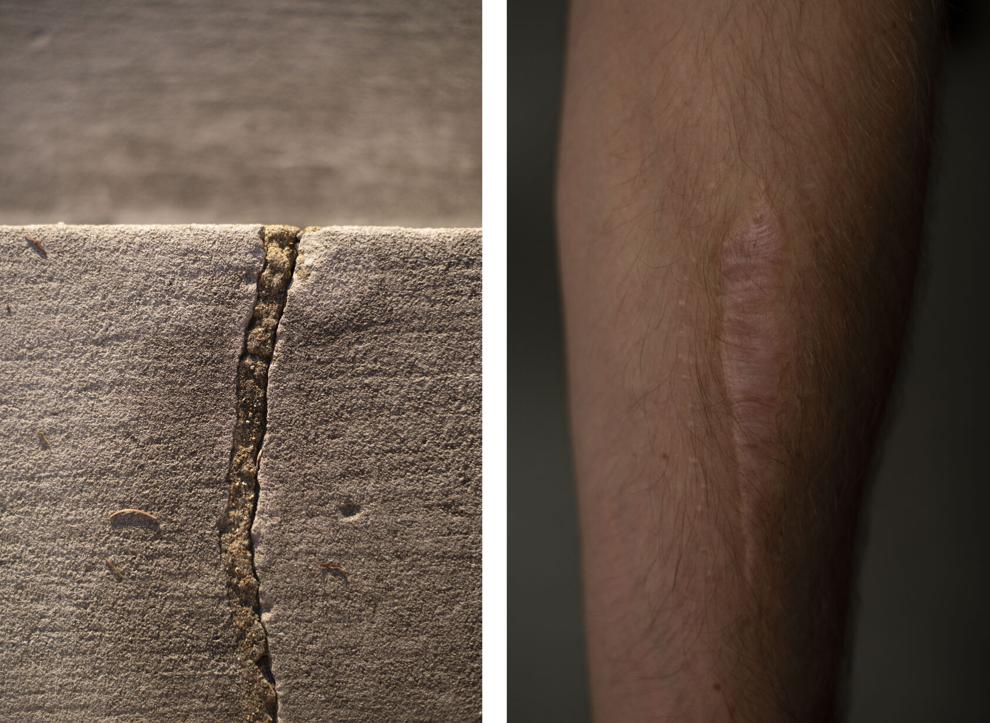 Reed, a graduate student in the Missouri School of Journalism and current Assistant Director of Photography at the Columbia Missourian, was on campus looking for things that were "unified." The project began in her capstone class — Picture Story and Photographic Essay, taught by Associate Professor Jackie Bell. In the class, each student selected two slips of paper, each with a word written on it.   On Emmalee's two slips were the words  "joyful" and "unified."
Emmalee chose unified. 
"Unified was more nebulous," Reed said, centering on the concept of "broken — but joined together again."
Emmalee says she challenged herself to photograph the concept of "unified" without hammering home the concept on viewers.   Reed is accustomed to photographing people, but felt called to do something less obvious and more conceptually abstract. The result was something Reed thinks of as a practice in paying attention.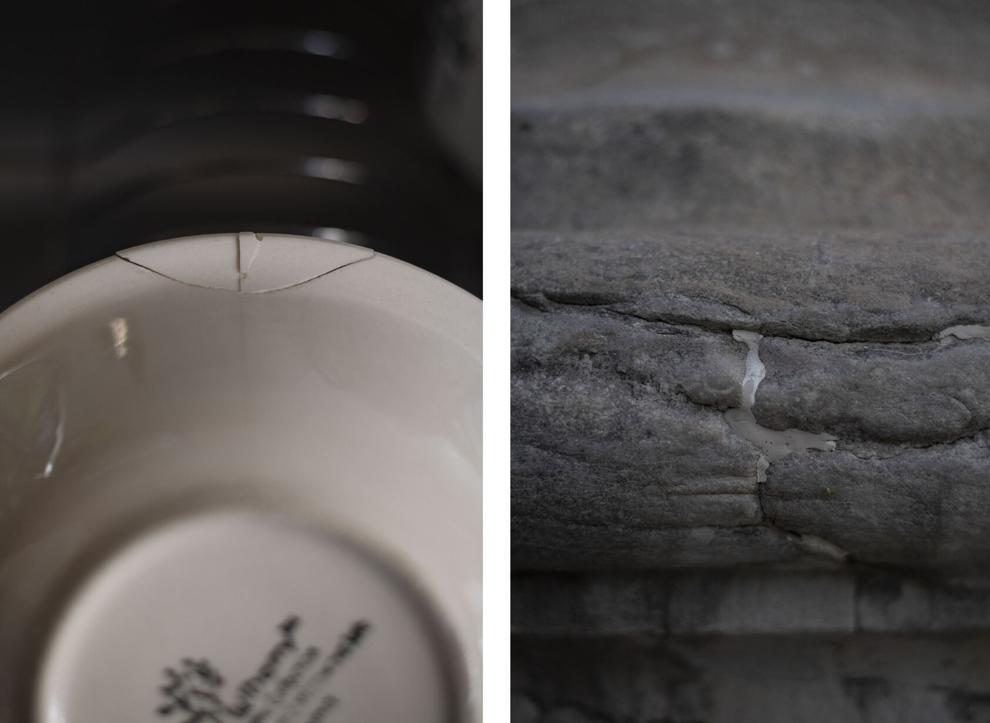 "I always enjoyed assignments where I could walk around and look for weird things to photograph — things that didn't always make sense," Reed said. "It helps you expand your creativity and pay attention to the outside world more."
If she was looking for "weird things", Reed knew she needed to document them in a consistent and heavily-controlled way.   That meant making every frame vertical, using a 50 mm lens for every picture and putting what she wanted people to see smack-dab in the middle of the frame.
"If the [focal] points were all over the frame, it would be confusing," Reed said. With them consistently centered, "You have to confront what you're looking at." 
The mended stretch of sidewalk was the first thing Reed photographed for the project that she felt began to fit the theme — things that had been one, then broken into and made one again. 
"Even things that are stuck together aren't unified, because they're not one — they're just stuck," Reed said.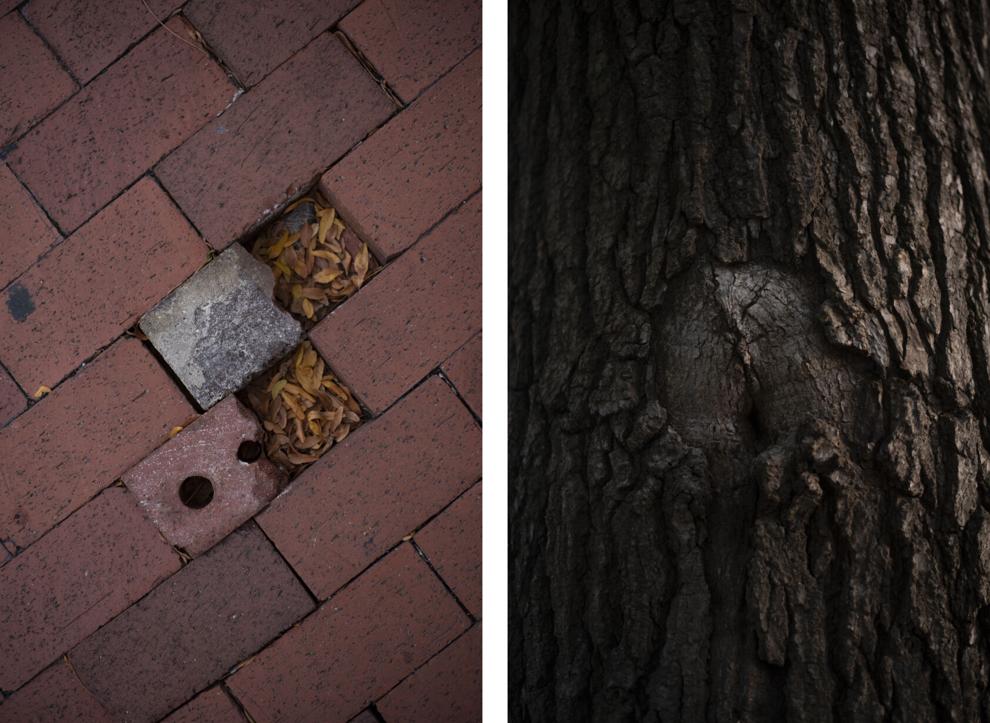 That specific sandbox Reed gave herself to play in defines "Unified" in many ways. 
"If I had chosen any other way to interpret the word, it wouldn't have been the way I wanted it do it," Reed said.
The Method is the Columbia Missourian's photography and multimedia blog. In writing about pictures, it seeks to demystify how our journalists cover their community and place their work in the context of a larger visual world.
To view "Unified" on Reed's website, or to view any of her other work, click here.