When you start taking photojournalism classes, the first thing they show you is the exposure triangle. One of the next things they show you is the body of work photographers have done documenting the sometimes-painful stories of people closest to them.
Melissa Spitz focused on her mother's substance abuse and mental illness. Richard Avedon photographed his father in the final years of his life. The project that most affected me as a freshman photojournalism student was Eugene Richards' book documenting his first wife's battle with cancer. (A warning for those who click the links, these projects contain graphic content).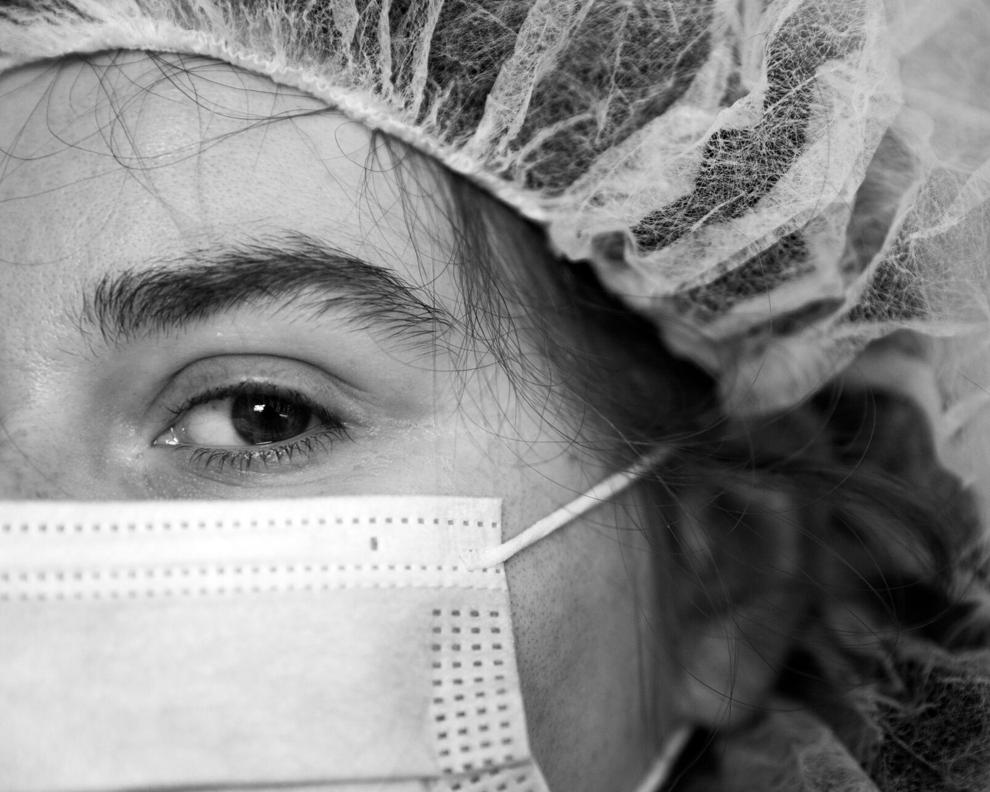 My partner, Emma, was told she had endometriosis in February 2020. Endometriosis is a disease in which tissue similar to that inside the uterus grows outside of the uterus. It can be incredibly painful, with large cysts growing on the ovaries, cause chronic fatigue, can lead to infertility and, in some cases, increased risk of cancer. It is an illness steeped in medical misogyny — hysteria, a once-common diagnosis given to women seen as overly emotional, comes from the Greek word for "uterus" and has historically been given to women with endometriosis symptoms — and the normalization of painful symptoms as an unavoidable part of womanhood often leads to a delay between when symptoms appear and when treatment begins.
Emma was given a presumptive diagnosis in February and told me about it in May, shortly after we began dating.
"I was a little scared to tell you because I didn't know if you knew what it was," Emma told me in a conversation we had for this article. "I didn't know if it was going to change how you felt about me. I didn't know if it would make you afraid of me."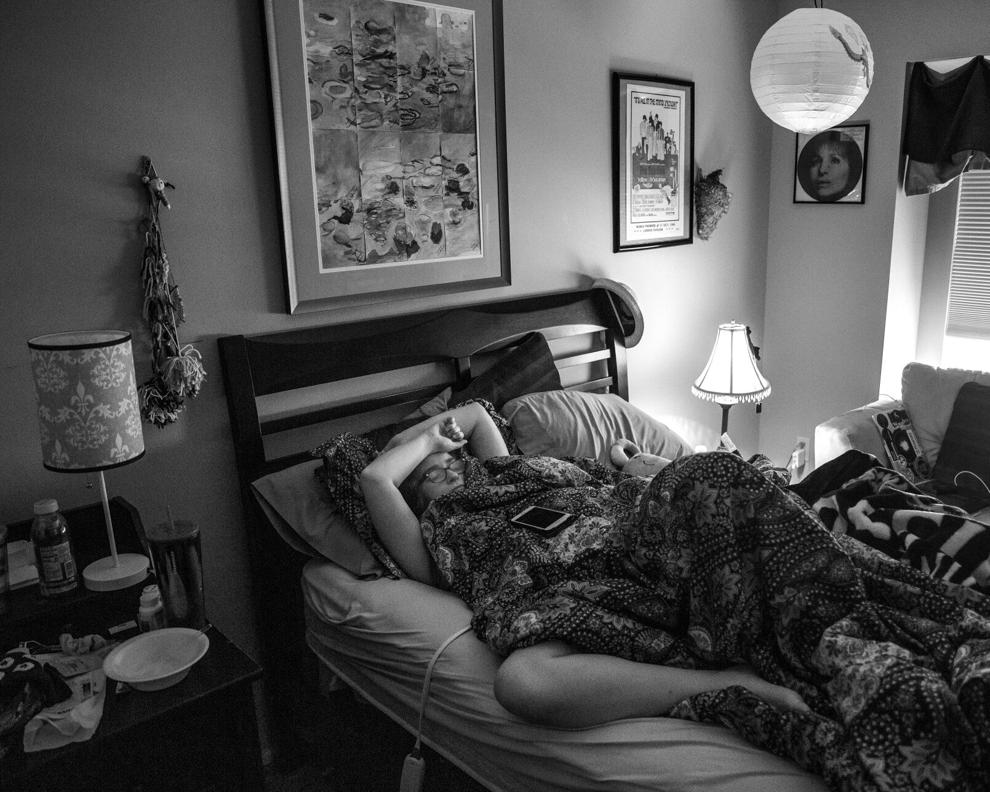 I had to Google what it was, but it did not make me afraid of her. While Emma had a presumptive diagnosis, based on symptoms, endometriosis does not show up on scans and can only be confirmed via surgery. That operation was set for July 28. A week before, I went to Emma and I asked if she would like to collaborate with me on a photographic essay documenting her recovery.
Thinking as a photojournalist, I believed that photographing her recovery might be a small step we could take toward de-stigmatizing the illness. I was angry something that affected Emma so personally was so poorly understood, and I wanted to contribute to a solution. Selfishly, I also needed my camera as a security blanket. Focusing on photographing her, I thought, might make watching her in pain less difficult for me.
Emma, as she often does, saw a deeper reason for the photographs.
"We did this because there were questions about my own womanhood and my perceptions of my womanhood that I had been ignoring for a long time," she said. "I needed to see these photos as part of this journey to accepting myself."
She was justifiably concerned about what the potential backlash might look like. Should anyone see them, would their perception of her change? Would they view her participation in it as attention-seeking? Would the explicit nature of some of the pictures negatively affect her in the eyes of her mentors or in future job applications?
In the end, she told me, the "why" overruled the "what if?" We agreed to document the two-week recovery and decide what to do with the pictures later.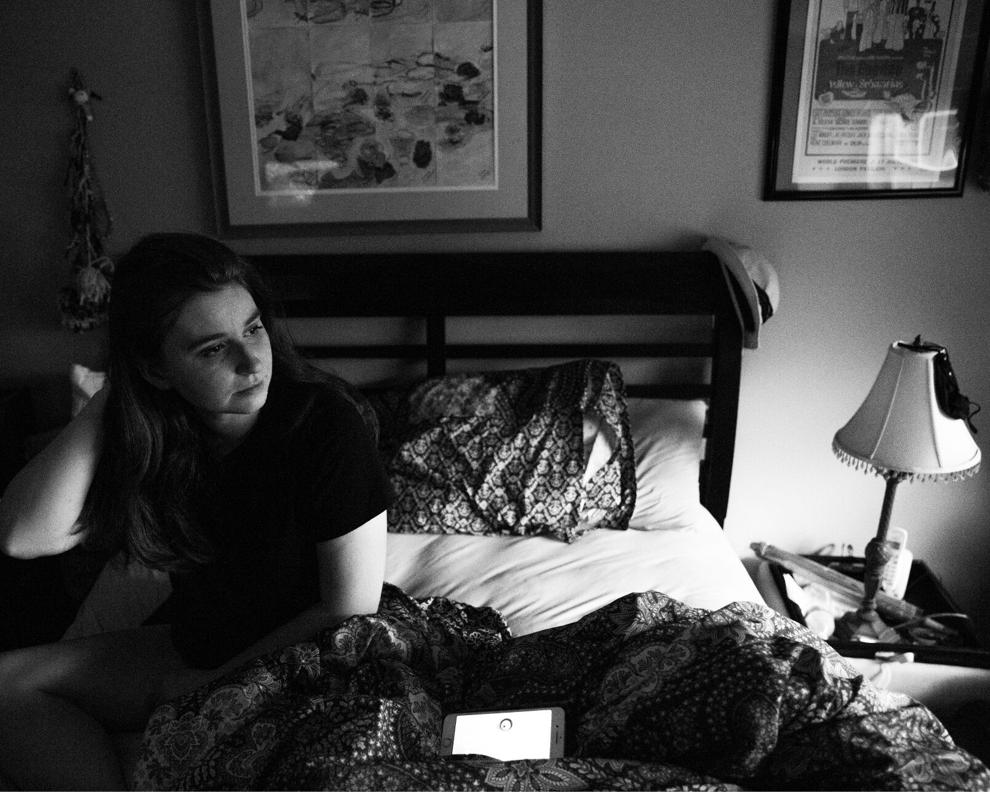 Those two weeks were extremely intense for the both of us. Emma's mind was consumed with healing, pain management and wrapping her mind around her official diagnosis. In addition to making pictures of her, I was her primary caregiver post-surgery. Emma works part-time as a nursing technician and made frequent jokes that I would be good at the job if I could get over my fear of IV needles. I spent a lot of time, particularly in the first week post-op, sitting near her and watching her struggle through the pain. In those first two weeks, though, every day she felt better and every day photographing her became easier. Nevertheless, it was still an invasive process following an already-invasive surgery.
"I accepted that (the photography) needed to be invasive because that was extremely healing to me," Emma said. "We really captured what that experience was for me."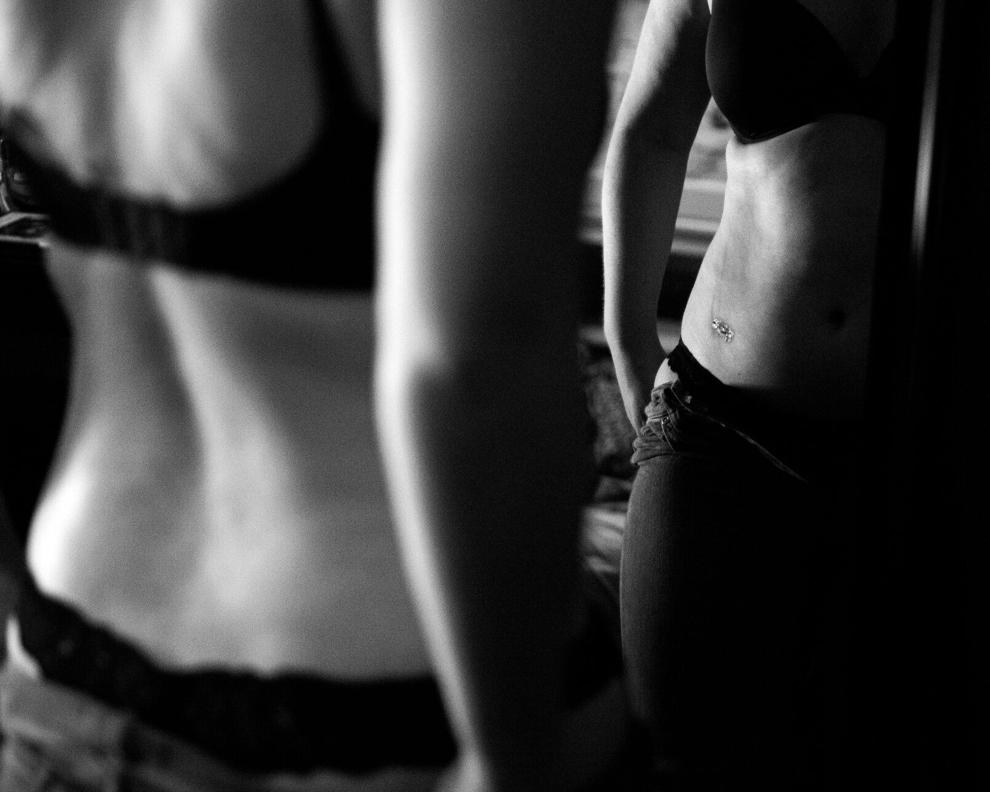 We agreed those two weeks, in which we navigated the roles of boyfriend-girlfriend, caregiver-patient, photographer-subject and creative partners in the picture-making process, brought us closer together. What came after was the actual hard part.
Emma's surgeon had removed three large cysts from her ovaries, burnt off a number of smaller lesions from her uterus and unfused her left ovary from her fallopian tube. Theoretically, she wouldn't need another surgery for five years.
As Emma put it, "We were all very optimistic." Too optimistic.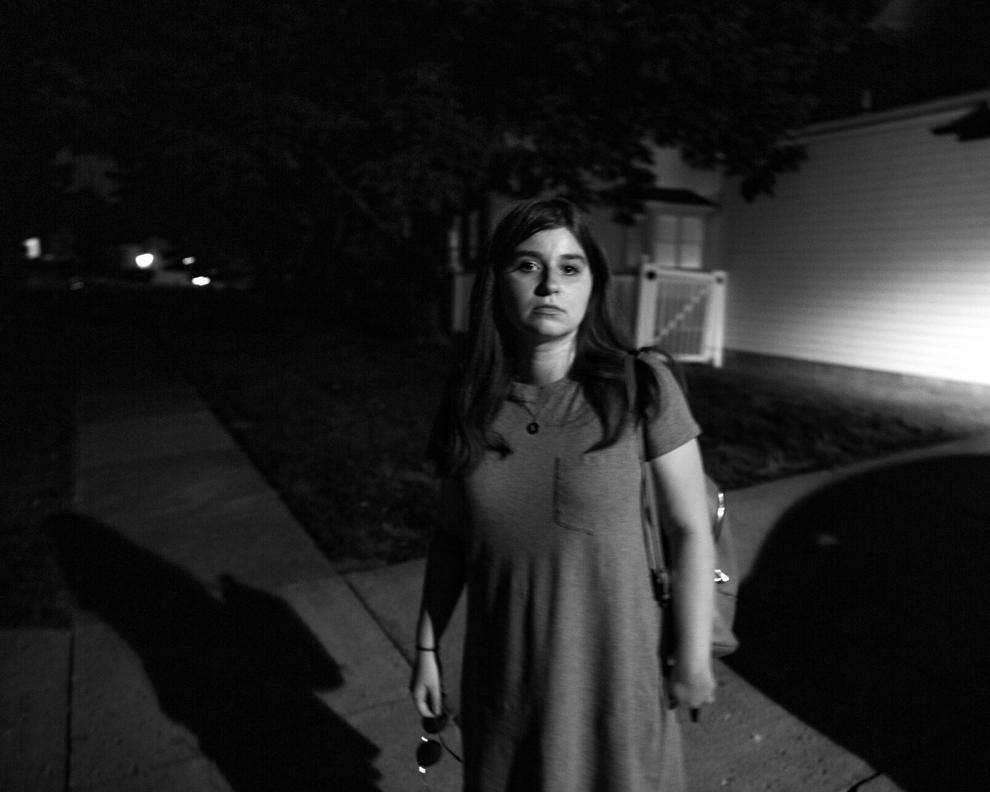 From August to March, Emma underwent 10 ultrasounds and I took her to the emergency room three times. All were due to immense pain on her left side coupled with the fear of a condition called ovarian torsion, a medical emergency in which the ovary twists over on itself. The twist cuts off blood flow, and the organ begins to die. Risk of torsion is higher in endometriosis patients because the added weight of a cyst can displace the ovary into twisting.
While they never found torsion, they did find a sizable cyst that, theoretically, shouldn't have grown back for another five years.
"Things got extremely dark," Emma said regarding that period. "I thought 'I was supposed to be fixed. Why am I not fixed?'"
Emma began to have panic attacks. The constant pain she felt seeped into almost every aspect of our lives. She missed class and work, and the stress strained our relationship to a near-unspeakable degree.
Throughout most of this, I continued to make pictures. When Emma's pain started, I would grab my camera and make a few frames before sliding my hand into hers, just as I had in those initial two weeks. I took my camera into the ER, sneaking it in via my backpack and making frames only when the nurses left the room. But something was just different now. I was watching her get worse, not better. Instead of Emma and I collaborating on what this should look like and how it could help her healing, I was just making pictures of her suffering. It seemed endless. And with every frame, I felt the photography was distancing me from what she was feeling.
"We were trying to figure out an exact (end) date for something, and you can't do that with a chronic illness," Emma said. "Not having a date blurred the lines between how long we can do this and, emotionally, how long we can take this."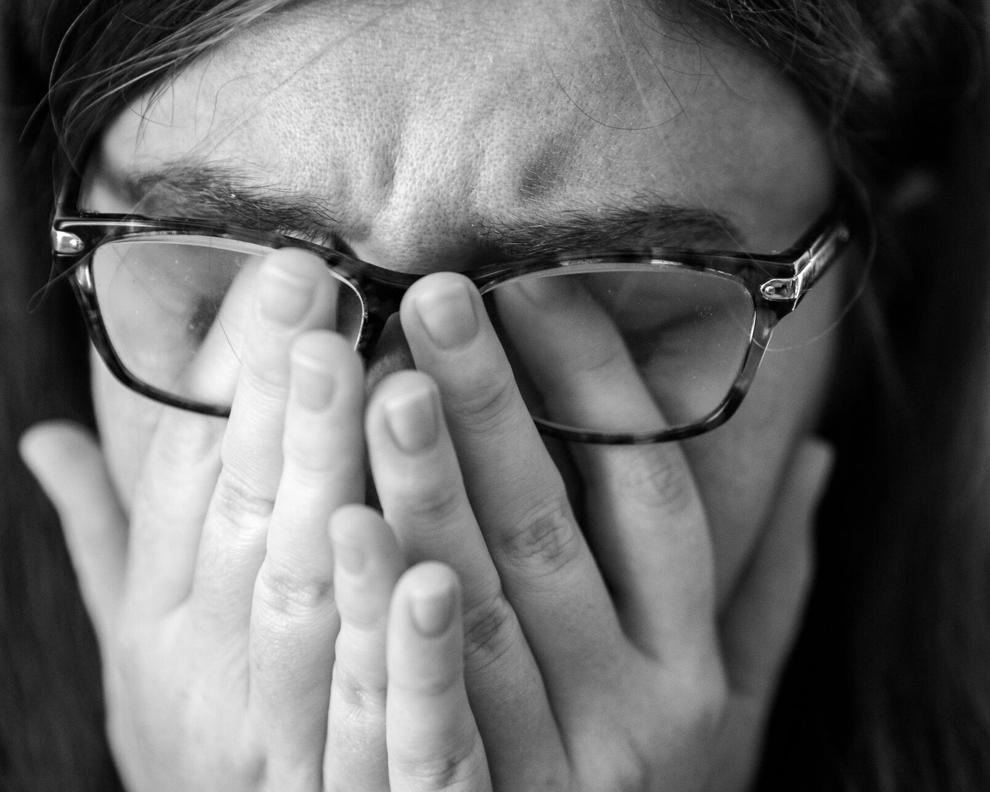 The final straw for me came in February. I was in Jefferson City, photographing the Missouri legislature, when Emma called me in tears. Over the phone, she insisted she didn't want to go the hospital, afraid of what yet another medical bill might cost. I raced home. As soon as I saw her, I knew she needed to go to the ER and, to this day, I've never seen her in so much pain. I held her shaking body, begged her to slip her shoes on and to follow me to the car.
As I did so, the thought to photograph screamed at me over and over. "Pictures first, then you help," it said. "That's what you agreed to. That's what she asked you to do."
I had once thought photographing her would ease my witness to her pain. But that night, when I tried to bring my camera to my eye, it felt like I was trying to pull the entirety of our foundation from the ground. Photographing her suffering had become too much. I broke my promise to her, I put my camera down and I carried her to my car and to the hospital.
I didn't tell Emma that I wanted to stop for more than a month afterward. In a way, I was ashamed that I was the one asking to quit. She, after all, was the one actually living with this illness, experiencing this pain and having her misery captured on camera. It felt cowardly to continue to hide behind my camera, and it felt cowardly to want to stop.
When I did finally tell Emma I couldn't continue, she nodded wordlessly and wrapped her arms around me.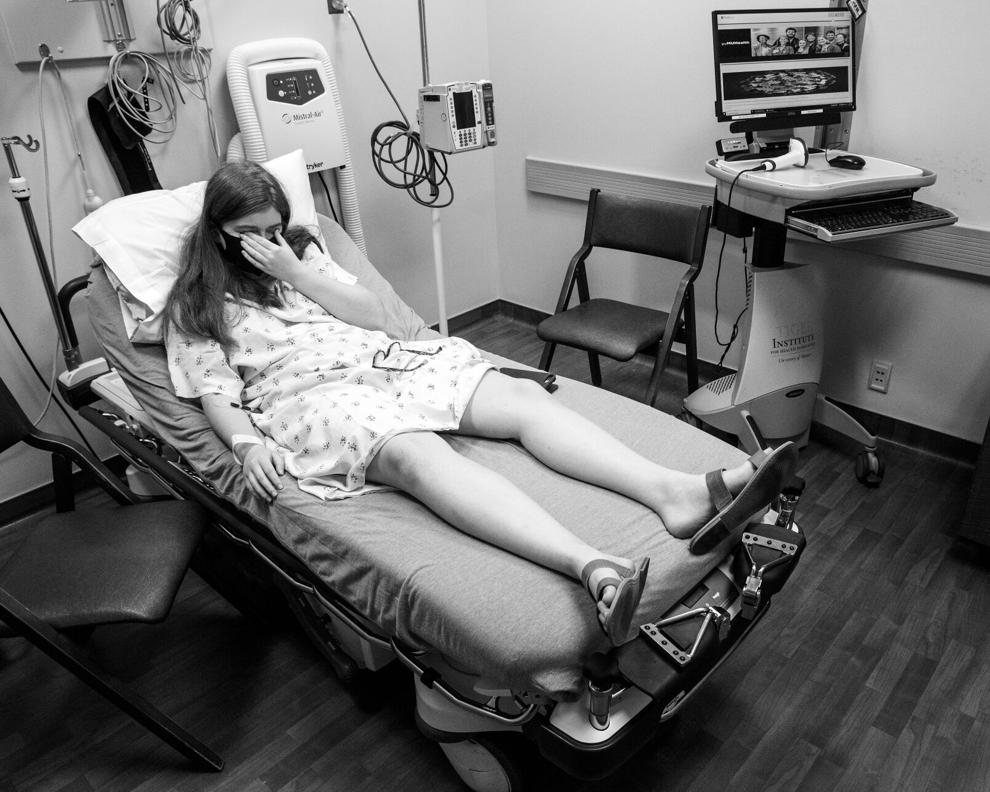 "I think there had just come a point where we needed to put down the camera," Emma said. "I felt we had reached a natural conclusion."
After months of increased pain, the growth of a new cyst and an appointment with a doctor who specialized in endometriosis, Emma's second surgery was April 7. This surgery removed her left ovary and fallopian tube, which the doctor said had been practically destroyed by endometriosis. The hope is that, by removing the ovary that gave her the most trouble, Emma might finally be relieved of her worst pain.
I could not photograph this second recovery.
"You weren't just my photographer, you were my partner. When you told me you wanted to stop, I trusted you," Emma said, sitting in her bed following her second surgery. "I knew that if I came to you and said I wanted to stop, you would do that."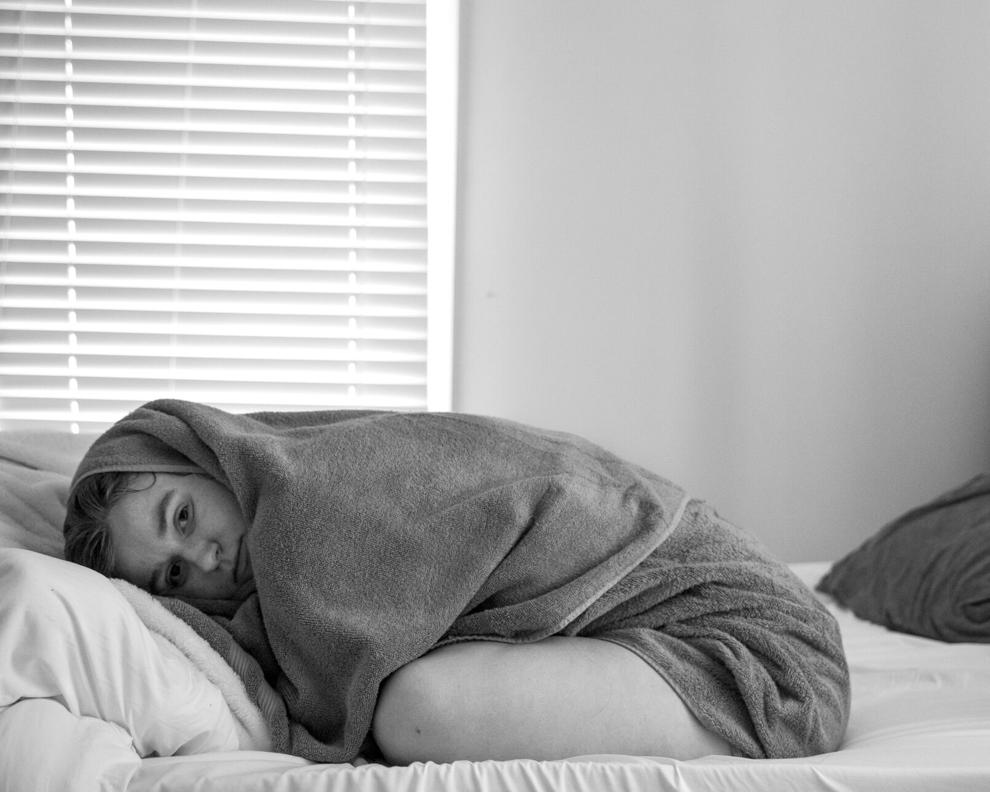 Emma Wickland is a senior at MU studying public health and sociology. She helped edit this article. Tristen Rouse is a senior at MU studying photojournalism and a statehouse photojournalist for the Missourian. His other work can be viewed here.
The Method is the Columbia Missourian's photography blog. In writing about pictures, it seeks to demystify how our photojournalists cover their community and place their work in the context of a larger visual world.