John Sam Williamson hadn't lost a crop since he started farming in 1975. That is, until 1993.
"That was a 500-year flood," Williamson said.
Williamson's 1,100 acres, most of which has been in his family since 1835, had water flowing 5 feet over the top of his levees. All of his crops were lost, and he didn't have crop insurance. He's still thousands of dollars in debt from the flood.
When last year's severe floods hit his farm, he had crop insurance as a safety net but still had losses. He lost about half of his soybeans and half of his corn. And some crops, he didn't even plant — about 420 acres worth.
Standing beside the Missouri River, he recalled at least seven floods. Some years, the levees held; other years, they didn't.
It's an experience many farmers have faced. When a flood hits, it can cause a dramatic loss of crops and income.
Farms shared heavily in the damage expenses, and crop insurance policies paid more than $344 million to Missouri farmers as of November from both excess moisture and floods, according to the U.S. Department of Agriculture. As a result of flooding, 1.2 million acres of farmland were underwater in Missouri, according to Missouri Department of Agriculture spokesperson Sami Jo Freeman.
Many farmers invest in safety nets like building levees and investing in crop insurance. But damaged levees and higher insurance premiums may hurt farmers in the upcoming planting season, in what is already predicted to be a wet year. And as more crops are lost from flooding, some speculate Missouri's economy will feel the ripples.
Levee failure
The failure of the levee system caused much of the damage across the state. Levees are embankments created to protect land from flooding. At least 73 levees in Missouri and Kansas were breached or overtopped in 2019.
Aside from getting rid of the water, the immediate problem following the floods was repairing breached levees, a complicated process that still isn't finished. This problem has been further complicated because the Missouri River remains higher than usual.
Williamson, who is also the president of McBaine's levee district, said his levees are repaired but is looking for aid from agencies like the Federal Emergency Management Agency, the USDA and the Missouri State Emergency Agency to help remove debris.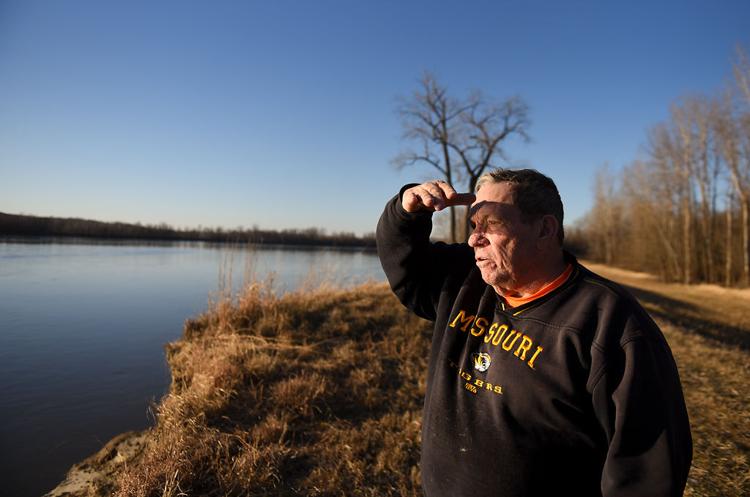 Spencer Tuma, director of Legislative Programs at the Missouri Farm Bureau, said in previous floods, the water levels have risen and fallen in a time frame where farmers were able to get back on their land and repair levees.
This time, that wasn't the case.
"Because of the significant amount of rainfall we had this spring, coupled with the amount of snowpack rainfall that comes through the Missouri River system from North and South Dakota and Montana, we have seen that water continually stays high since the flood began," Tuma said.
More than eight months since Gov. Mike Parson declared a state of emergency in response to the floods, Missouri farmers are only now beginning to think about next steps.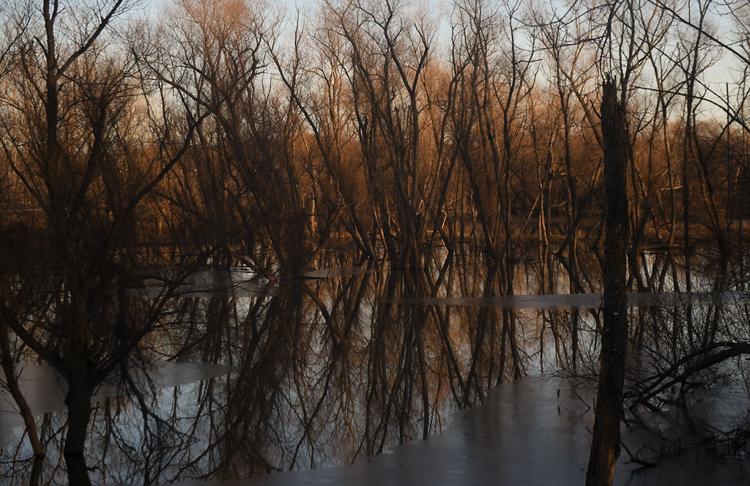 Lingering problems
For most farmers, there are problems that can't be fixed by repairing the levees.
Todd Lorenz, a field specialist in agronomy for the MU Extension in Cooper County, said that in many areas, the soil is dramatically changed from the flow of the water when a levee breaks or when backwater seeps in.
This further complicates the repair process because not only is a levee's structure impacted, microbial populations in the soil are also harmed. This makes it difficult for crops to be healthy, due to the microbial population degradation, which can tie up nutrients in the subsequent year, Lorenz said.
Because this flood has created a unique set of problems for farmers, the solutions haven't been cut and dried.
The U.S. Department of Agriculture offers some solutions to farmers through federal crop insurance, specifically the prevented plant provision. This provision allows farmers to collect money from the government if they were unable to plant their crops because of floods, hurricanes or excess participation.
Williamson didn't have crop insurance in 1993, so he went into debt.
"I inherited some of this farm from my parents," Williamson said. "I bought some of it from them. And I bought some more land. So, you know, debt's just a way of life, especially for a farmer. And it can be, for big farms, in the millions."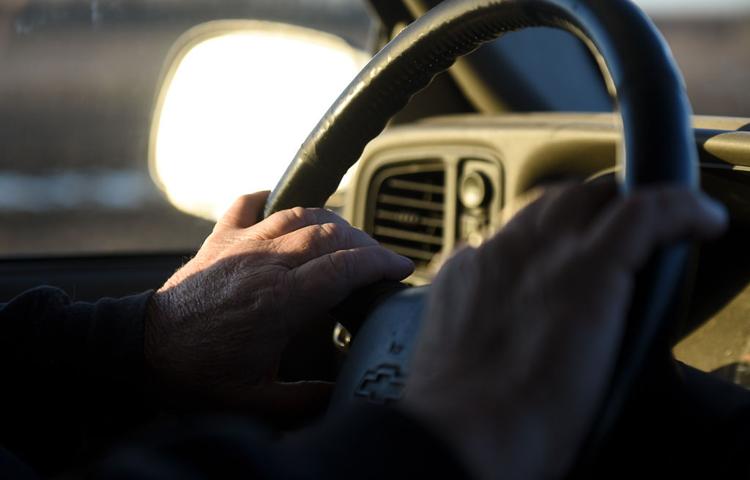 The Farm Service Agency has a similar program where farmers can get insured if their crops weren't already covered by federal crop insurance.
"If a producer is prevented the plant for whatever reason, and certainly the flooding this spring would have been a major reason as to the inability to plant," said Richard Fordyce, administrator for the FSA. "If they're prevented from planting and don't get a subsequent crop on that acreage, they get a 55% of their guarantee."
This means that, for example, if a farmer was guaranteed $100 from their insurance on a crop, they'd get paid $55 if they can't plant it.
Ray Massey, an MU Extension professor in agricultural and applied economics, said flooding causes farmers to lose millions of dollars in income — and affects other people's pocketbooks too.
"That kind of has a ripple effect throughout the economy," Massey said. "They're not buying as much fertilizer because they didn't need to plant something on their field, and that means that fertilizer dealers are selling less fertilizer. They're not harvesting as much, and so they're not making as much money, and they may not go out and buy a new piece of equipment."
Massey says crop insurance doesn't make farmers financially whole, but financial safety nets for farmers have improved since 1993.
For some, getting crop insurance might be more difficult this year depending on where they live. Tuma said some farmers may pay higher premiums if they live in an area where a levee was breached.
"If no repairs have been made on that levee, then you're now going to be rated as the highest risk rating for your county," Tuma said. "So your premium in particular could go up maybe three or four times its normal amount."
Tuma said she's concerned about the upcoming crop year because there have been predictions that 2020 will be wet.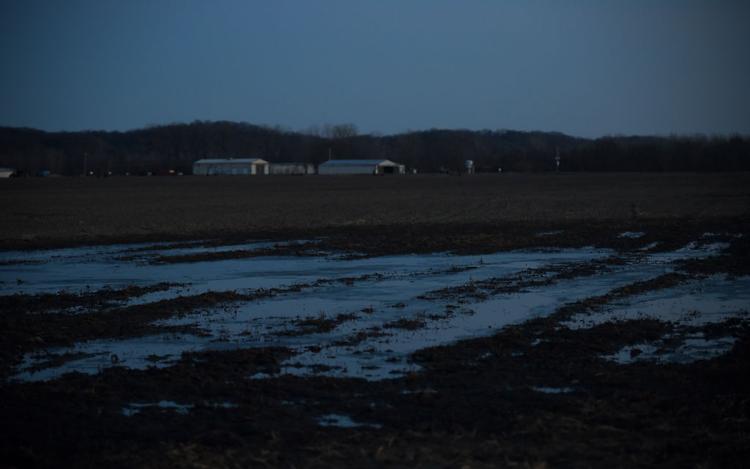 Looking for solutions
Beyond insurance solutions, there have been legislative attempts to aid farmers.
Congress passed the supplemental disaster bill in June. It appropriates $17.2 billion to various federal departments and agencies for natural disaster-related expenses, including the floods in Missouri.
For a lot of farmers, knowing how to get aid from the government can be tricky. That's where the MU Extension comes in.
Heather Conrow, a livestock specialist at the MU Extension office in Howard County, said it offered educational programs for farmers that could potentially help them recover from the floods.
Extension held programs in four different counties in August 2019 where it invited representatives from the National Resources Conservation Service, the Farm Services Association and MU Extension to discuss assistance programs available and how farmers can begin to plant crops and restore their soil.
While these programs do provide farmers with a better understanding of their resources, it will take quite some time before there's a concrete solution to the flood damage.
"We're not to the point where (farmers) are saying that their fields are back to production standards," Conrow said.
It will likely take a few years before farmers whose fields suffered damage from the floods are able to be fully back to production standards, she added.
As for Williamson, beyond maintaining his levees, he plans on planting all of his fields next year. But ultimately, he said, there's only so much he can do if the water invades.
"You just have to do the best you can," he said. "Sometimes you have to get up on high ground. ... That's the only thing I can do — try to live with it and hope that next year is a better year."